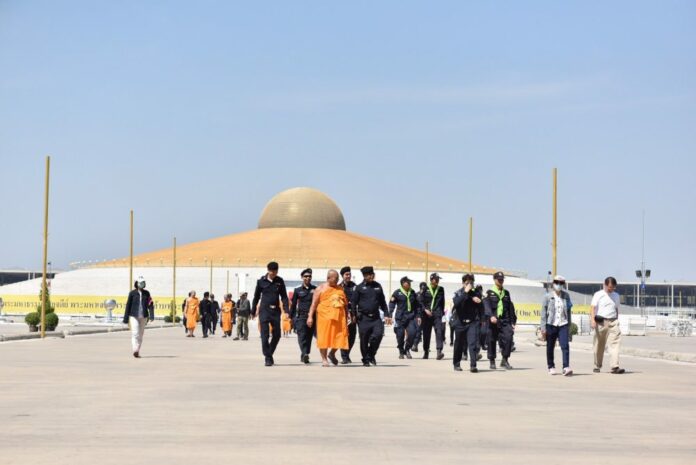 BANGKOK — The military government on Tuesday revoked a nearly two-month-old order declaring Wat Dhammakaya a restricted area.
Nearly a month after efforts to find its fugitive former abbot failed for a second time, the regime canceled the original order which was made under the absolute power of junta leader Prayuth Chan-ocha.
The other orders issued under the junta absolute power of Article 44 remains in effect.