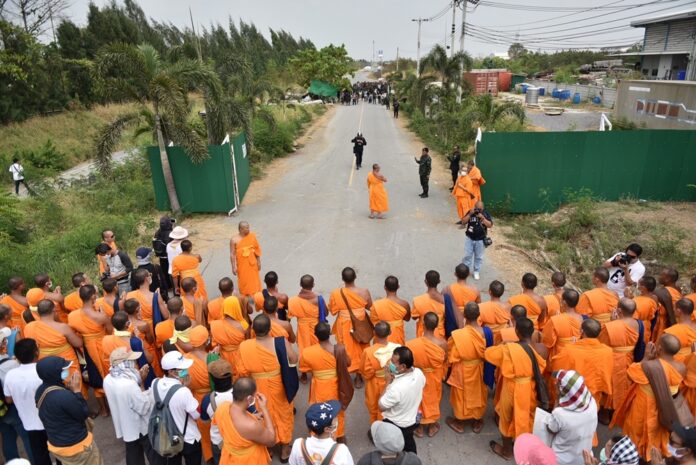 PATHUM THANI — Wat Dhammakaya on Friday morning relented and allowed security forces to search parts of its compound to look for its fugitive leader, who's facing a raft of charges including money laundering.
Today's operation will include an unfinished hospital building north of the temple's perimeter where 72-year-old Phra Dhammajayo is suspected to be hiding, according to Paisit Wongmuang, head of the Department of Special Investigation.
Read: DSI Suspects Dhammajayo Hiding in Newly Fortified Hospital
Apart from the Boonraksa Building, officers will enter other facilities in other search areas, Paisit said. As of press time, officers are already searching in some areas, a DSI official at the scene said by telephone.
Paisit said the decision was jointly reached by the department and the temple administration, who briefly allowed the officers to search the temple Feb. 16 to Feb. 18 before barring them from the complex.
Panthip Temcharoen, an aide to DSI chief Paisit, said officials searching the compound are accompanied by Wat Dhammakaya monks and representatives from the National Human Rights Commission.
However, she said she's not sure if they can cover all of their objectives, including the Boonraksa Building, in the same day.
"We hope to reach Boonraksa Building by the end of today," Panthip said.