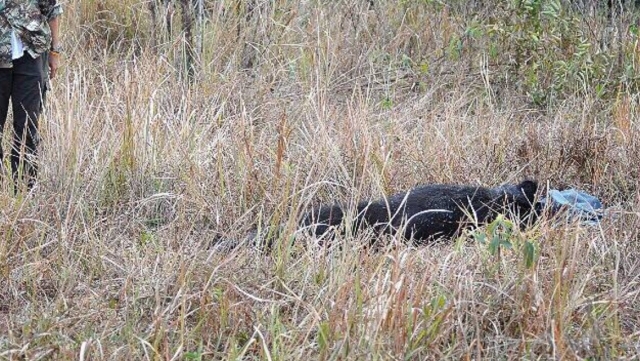 BANGKOK — A bear dropped to her death by the helicopter transporting her to freedom earlier this year because the pilot feared he would crash into a cliff, state officials announced Tuesday.
Adisorn Nuchdamrong, an investigator at the Ministry of Natural Resources and Environment, faulted human error and an unauthorized flight plan for the death of the bear, who was on the way to be released in the Khao Yai National Park in February after spending a decade in wildlife rehabilitation.
"The pilot admitted to unhooking the bear hanging from the helicopter because they were approaching a cliff and needed to lessen the load. If they hadn't, they would have crashed into the cliff," Adisorn said.
Read: On Way to New Life in Khao Yai, Bear Falls to Death
Adisorn said national park flight officials did not obtain necessary authorization to fly the bear, and did not file a flight plan detailing all the people who would be on board – including a reporter who joined the operation.
The unnamed Asiatic black bear, a species considered vulnerable, had spent 10 years in wildlife rehabilitation in preparation for release back into the wild. On Feb. 11, a vet drugged the bear, rangers strapped it into a net, and the helicopter took off with it en route to the nation's second-largest national park, dropping the animal on the way.