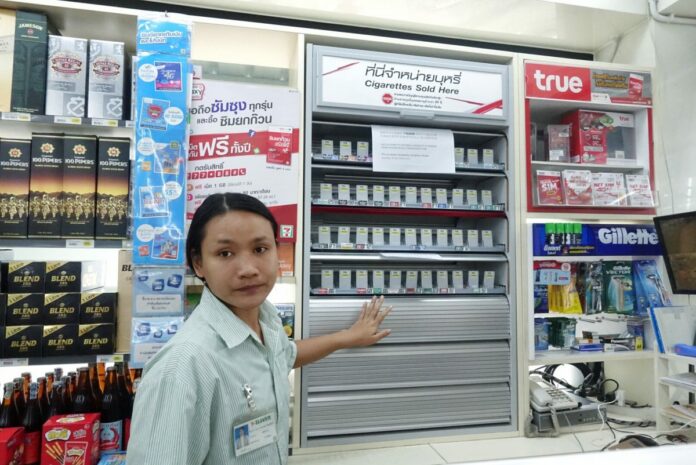 BANGKOK — A new set of laws to curb tobacco consumption went into effect Tuesday, toughening smoking regulations and raising fines for breaking them.
The Ministry of Public Health announced Monday the implementation of new laws designed to further restrict the purchase and consumption of tobacco, in a bid to reduce the number of smokers in the country.
"There are a lot of interesting regulations. Some are completely new and others are updates with higher fines," Witune Chartngiew, a lawyer with the Ministry of Health's Bureau of Tobacco Control, said Tuesday.
According to the 2017 Tobacco Product Control Act, it is now illegal to sell or give cigarettes to minors.
The previous 1992 act only outlawed the sale of tobacco to those under 18. The 2,000 baht fine for smoking in non-smoking areas was increased to 5,000 baht, while the fine for keeping cigarettes in plain sight in stores was doubled from 20,000 to 40,000 baht. A new fine of 40,000 baht on the seller was also adopted for the sale of individual cigarettes. The list of public spaces in which it is forbidden to smoke was increased, most notably including temples and educational institutions.
The previous punishment for the unauthorized sale of tobacco to minors was a one-month jail term or a 2,000 baht fine, or both. Those who break the new law – both sellers and buyers – risk a maximum punishment of three months in jail and a 30,000 baht fine.
While older tobacco laws only prohibit smoking in public places, workplaces and vehicles, the list of smoke-free zones was increased under the new law. Temples, places of worship, nursing areas, drugstores, educational institutions and amusement parks are additional non-smoking areas, Witune said.
Over 50,000 Thais die each year due to smoking-related causes, according to the Ministry of Public Health.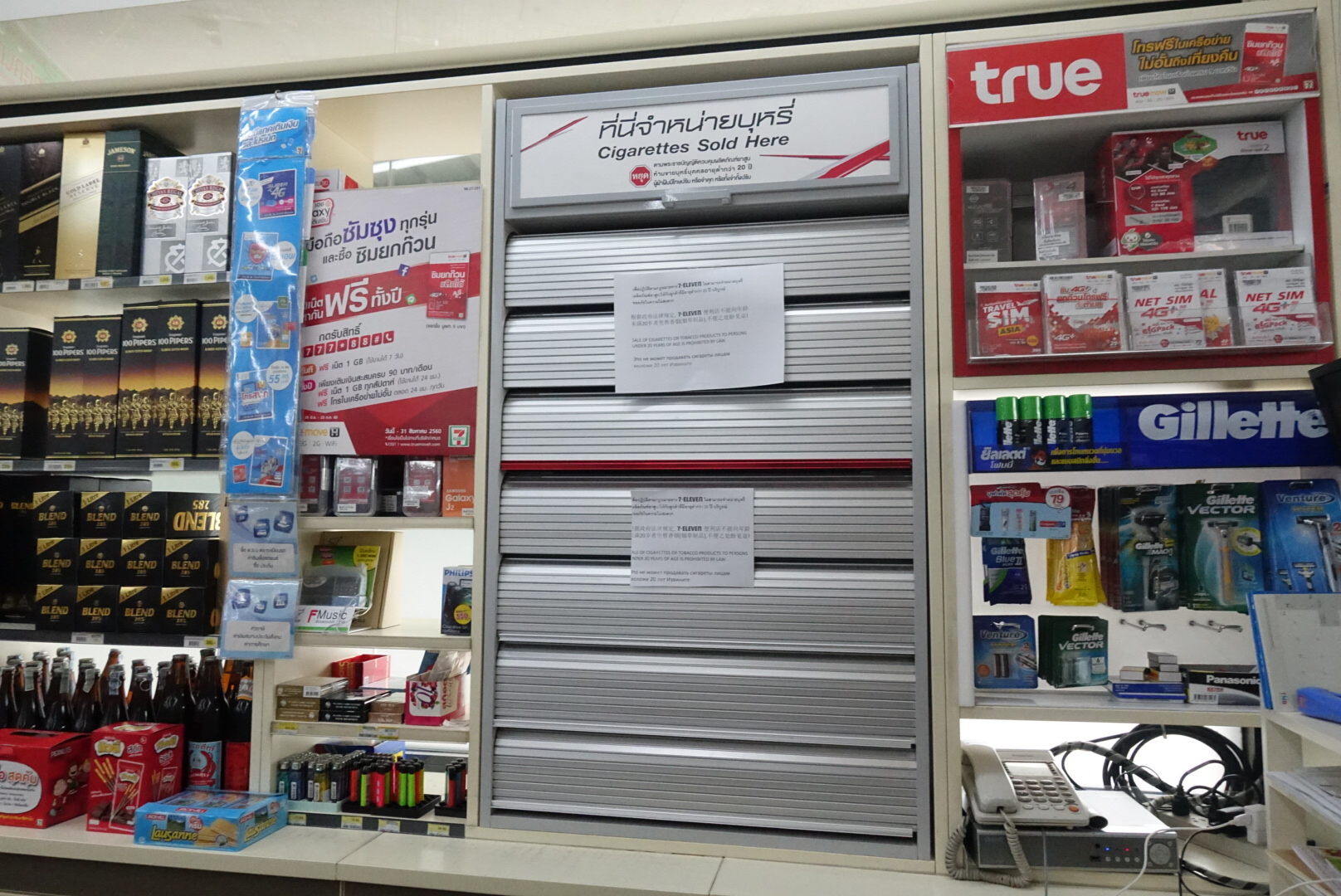 Related stories:
Higher Smoking Age, Tobacco Advertising Ban Approved