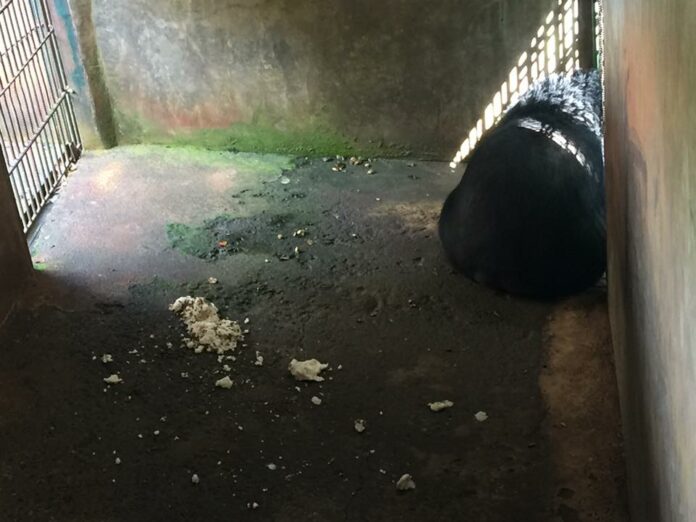 BANGKOK — An Asian black bear that severely mauled a man is unhappy and unhealthy after trading confinement at a monastery for a government wildlife center.
Kaew, a 6-year-old female bear, has not adapted well to confinement at the Khao Kho Wildlife Captive Breeding Centre, wildlife department spokesman Sompot Maneerat said Friday.
"She is really heavy. She needs a checkup," Sompot said, adding that it took 10 men to carry her after she was anesthetized. "After the checkup, we'll move her to a new place which imitates nature as closely as possible."
Read: Man Teases Captive Black Bear, Gets Mauled
The spokesman's comments came after critics online accused wildlife officials of making the bear's life worse. But, Sompot said, depression is normal for relocated animals, and in Kaew's case, she had been living in a large space at the Luang Pu Lamai Monastery, where she socialized with dozens of wild boars.
Kaew had been kept illegally since she was a cub until being seized from her owner five years ago. She was placed in the care of the monastery in Phetchabun city.
On Thursday she dragged a man down into her pit who witnesses said had been teasing her. By the time he was freed, doctors had to use nearly 1,000 stitches to close his wounds.
Sompot said Kaew had all but stopped eating and was exhibiting signs of distress after she was moved to the wildlife center, where she is being kept alone in a moldy concrete pen.
Whether they will be able to return her to the wild depends on the success of her rehabilitation, he added.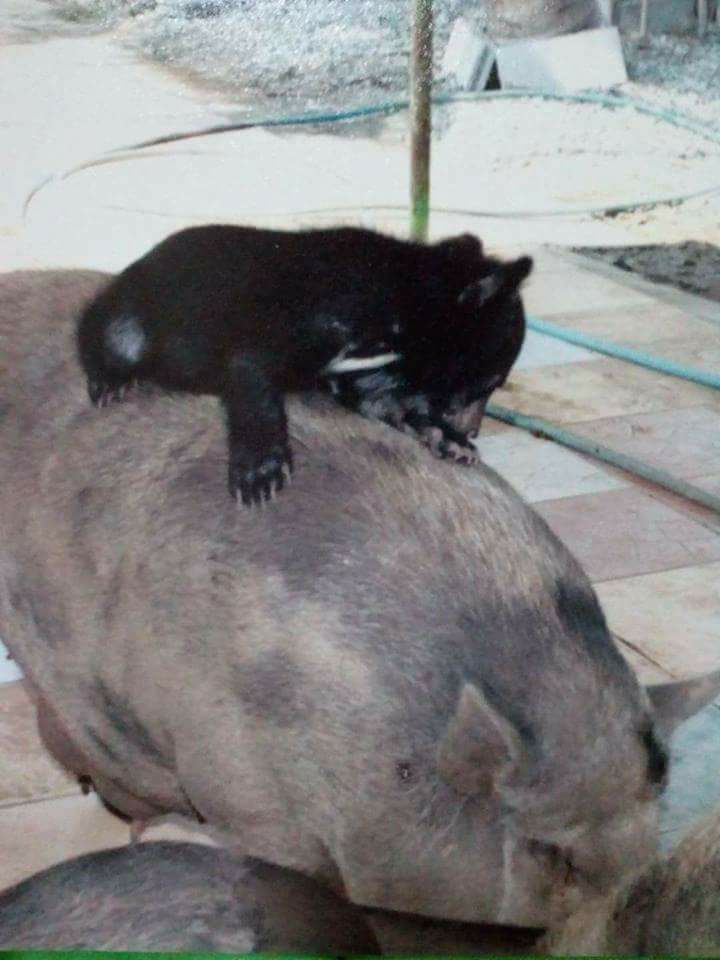 Related stories:
Man Teases Captive Black Bear, Gets Mauled
Pilot Dumped Bear From Loaded Flight to Avoid Cliff
On Way to New Life in Khao Yai, Bear Falls to Death