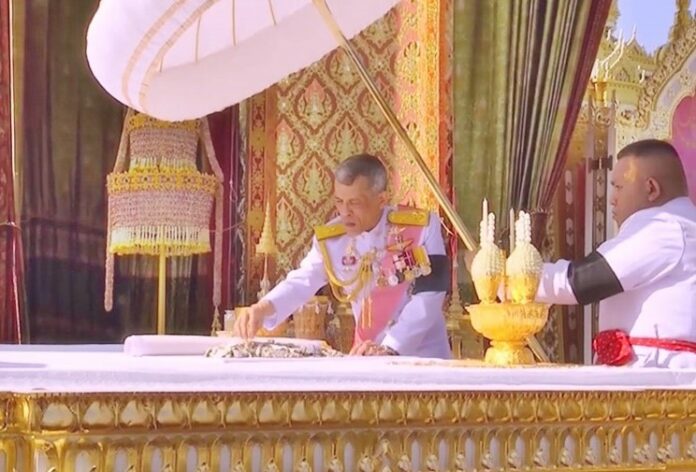 BANGKOK  — King Maha Vajiralongkorn, or Rama X, participated in a religious ceremony Friday to collect the ashes and relics of his father to be moved to special locations for further Buddhist rites.
King Bhumibol Adulyadej was cremated in a specially built crematorium in Bankgok's royal quarter late Thursday as part of an elaborate five-day funeral capping a year of mourning.
Read: Thailand's 'King of Kings' Laid to Rest in Ancient Ritual
As part of Friday morning's ceremonies, Bhumibol's relics were to be taken to the Dusit Maha Prasad Throne Hall and his ashes to a shrine in the nearby Temple of the Emerald Buddha.
On the final day of the funeral, the relics will be enshrined in part of a Grand Palace throne hall known as the "Heavenly Abode" and the ashes will be enshrined at two temples, Wat Rajabopidh and Wat Bovoranives, in Bangkok.