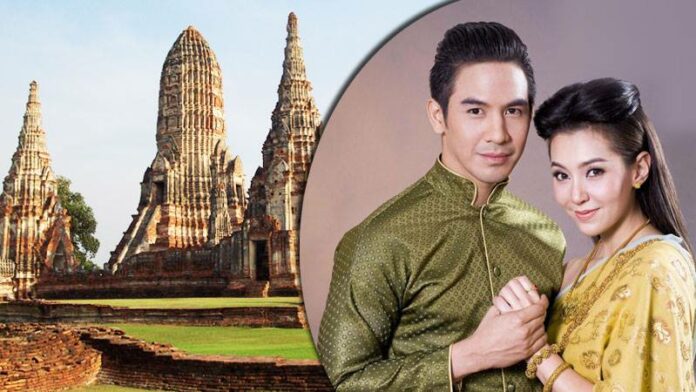 AYUTTHAYA — Thais have been dressing up in traditional garb and taking road trips to Wat Chaiwatthanaram for photo ops, and a recent historical romcom that's taken the nation by storm is taking the credit.
Historic tourist attractions used to film romantic comedy series "Bupphesaniwat" ("Love Destiny") have seen a nearly three-fold increase in Thai tourists, local tourism officials said Wednesday.
"Bupphealawart!" Ayutthaya Gov. Sujin Chaichumsak said Wednesday, combining the soap opera's name and alawart, or "chaos."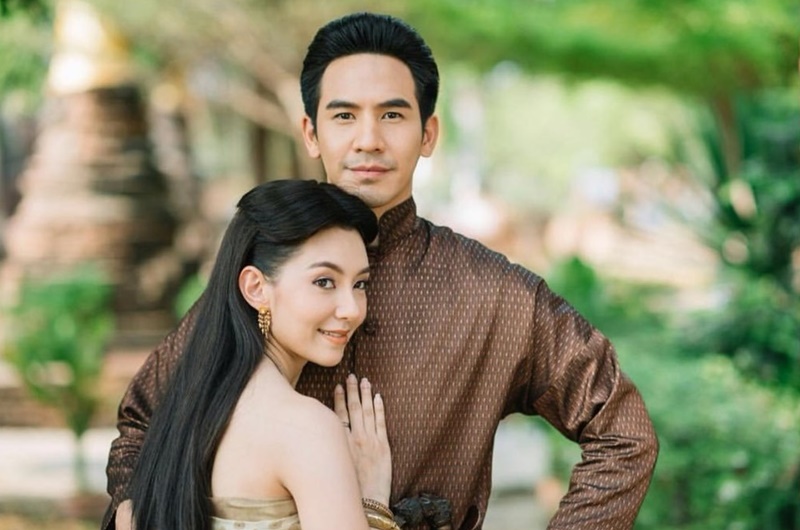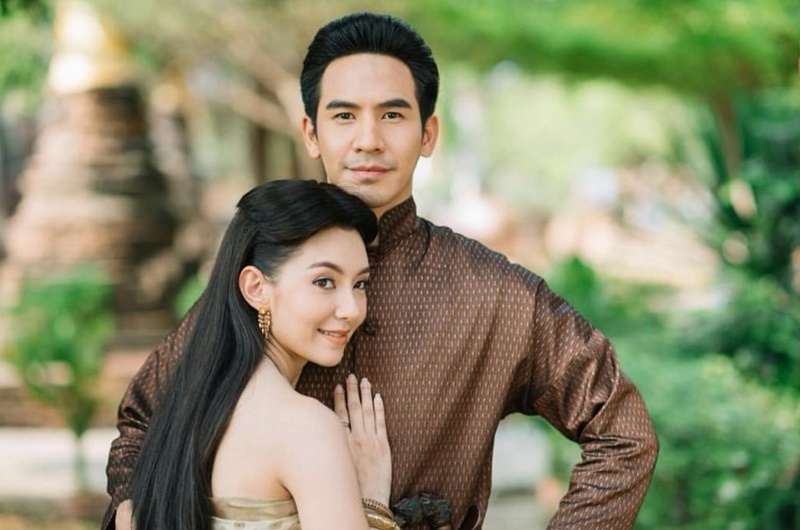 On an average weekend, Wat Chaiwatthanaram averages about 3,300 visitors, according to the Ayutthaya Historical Park. Since the series debuted late last month, arrivals have surged to more than 9,000. On Sunday alone, 5,773 people visited.
"Bupphesaniwat" follows Kadesura, an archaeology student who swaps places with herself from a previous life – the conniving Karakade, who lives in the reign of King Narai in 1682.
In Karakade's body, Kadesura, (Ranee Campen) must perform good deeds to atone for her past cruelty, repair her relationship with fiance Muen Suntharathewa (Tanawat Wattanaputi) and navigate the cultural maze of Ayutthaya's port, which is overrun by farang.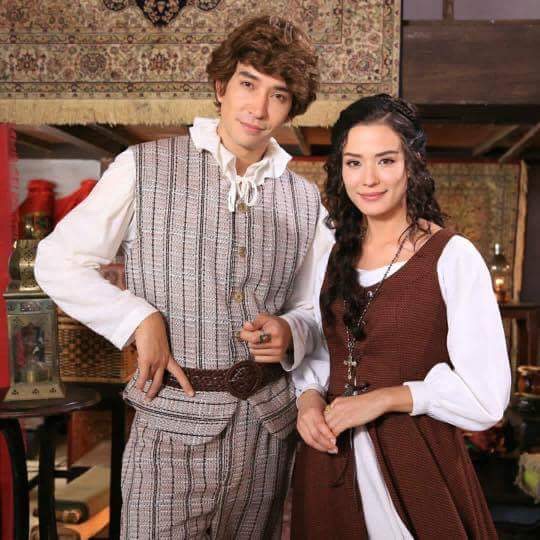 Many characters in the soap have real-life historical counterparts such as Greek adventurer and royal counselor Constantine Phaulkon (Louis Scott) and Maria Guyomar de Pinha (Susira Naenna), who was Phaulkon's wife and invented Portuguese-inspired Thai desserts such as foi thong, thong yip, thong yod and sangkhaya.
Compared with other recent period soaps, "Bupphesanitwat" has pulled in both high Nielson ratings and online praise. In contrast, "Sri Ayodhya," a nationalist historical drama promoted with much fanfare, barely gained many viewers through its 19-episode run that debuted on King Rama IX's birthday in December.
"Bupphe" fever has reached such heights that the source material, a 2010 novel by Chanyawee "Rompaeng" Somprida, is being pirated extensively online. Chanyawee wrote on her Facebook Sunday that she would prosecute those stealing her work.
#Bupphesanitwat has been trending on Twitter since the drama aired.
"Bupphesaniwat" airs at 8:20pm on Wednesdays and Thursdays on Channel 3 and can be streamed online. Dedicated viewers have fansubbed it in Chinese and English.
Wat Chaiwatthanaram is open 8am to 6pm daily. Entry is 10 baht for Thais and 50 baht for foreigners.