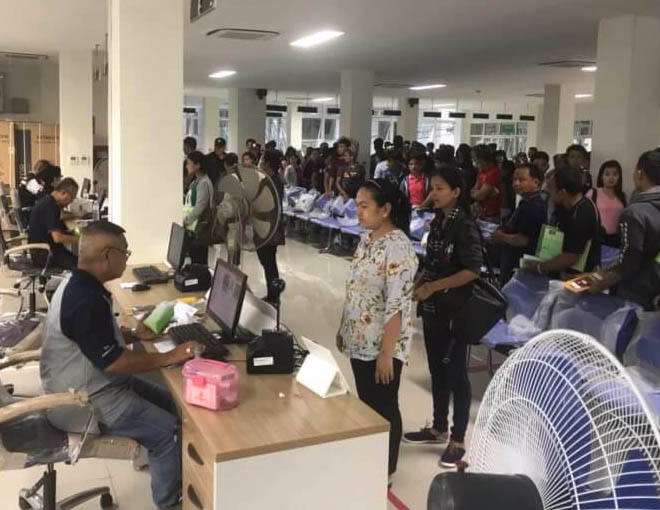 TAK — Migrant workers from Myanmar began leaving Thailand Monday for traditional New Year celebrations.
At Tak province's Mae Sot checkpoint, where thousands are crossing for the occasion, workers are being exempted from having to pay the usual 1,000-baht fee to re-enter the country.
The cabinet resolved last month to suspend the fee for migrant workers from Myanmar, Laos and Cambodia temporarily traveling out of the kingdom this past Thursday through the end of the month as well as beef up staffing to speed up processing.
Celebrations for both Songkran and Thingyan, as it is called in Myanmar, begin Friday.