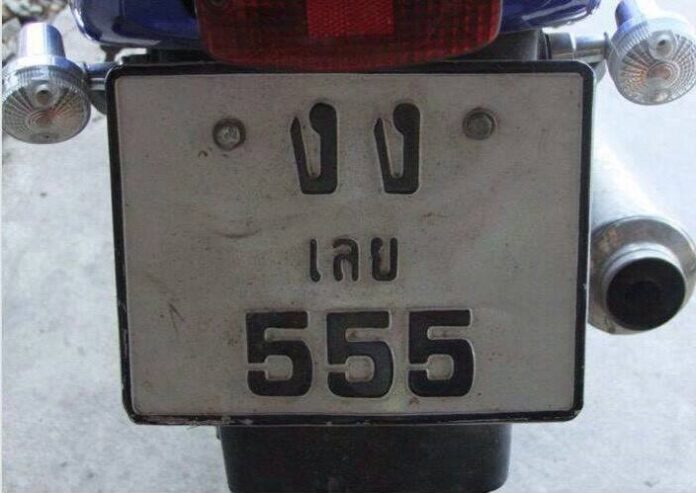 BANGKOK — One motorcyclist is "Confused" (ngong). Another ominously declares himself a "dead body" (sop).
These were among amusing, bogus license plates circulating on social media over the weekend. But the Land Transport Department responded Monday that those who take the joke too far and use them in real life face prosecution.
"It's considered forgery of state documents," department Sanit Promwong said today. "If you use them on your vehicle, it's against the transport law."
Using altered license plates is punishable by a fine of 2,000 baht, and the vehicle risks being impounded to determine its actual license plate.
License plates in Thailand are issued with two letters and a set of numbers.
This has led some creative netizens to devise a combination of alphabets that, when placed together, form humorous words such as fart (tot), poor (jon) and crash (chon).
The department has a longstanding policy of not issuing license plates with provocative words, so any plate that proudly proclaims itself to be farting is definitely a fake, Sanit said.
"If you see one on the road, alert the police right away," the department chief said.