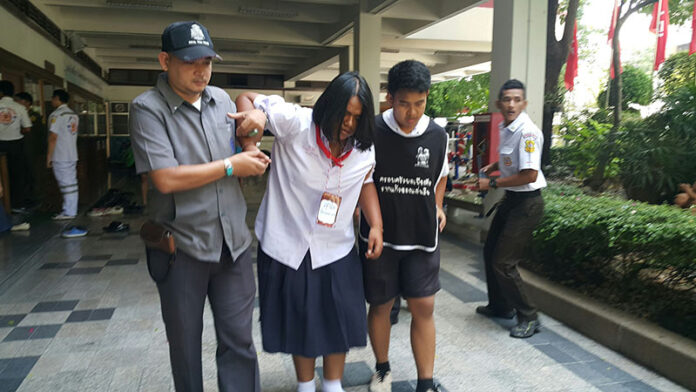 BANGKOK — Nearly two dozen students were hospitalized for severe food poisoning Tuesday after hundreds were sickened by meals served at a high school camp.
More than 600 high school students woke to nausea and diarrhea this morning at Satriwithaya School, where they had all dined on krapao gai the night before.
"Maybe the cafeteria stalls didn't have the aptitude to prepare meals for a large number of people," said Apeem Phupitak, a spokesman for the foundation which organized the event. "Maybe some food wasn't cooked thoroughly, or it was stored at the wrong temperature."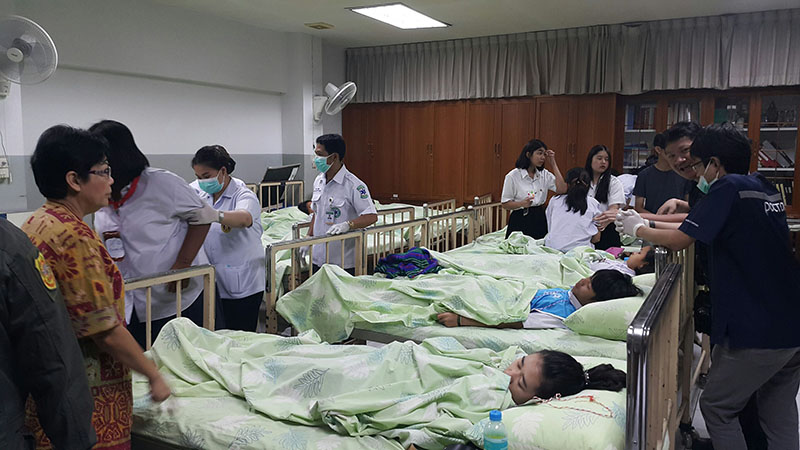 The food poisoning is being blamed on possibly undercooked chicken the students ate Monday night. Twenty-two students were taken to hospitals; four remained in hospital care as late Tuesday afternoon.
The 600 students, aged 16 to 18 from Matthayom grades 4 to 6, had traveled from throughout the nation to the Satriwithaya School from Sunday to Wednesday. The event was organized by the Foundation of Sufficiency Economy Family, a royally backed program that brings students to engage in activities consistent with the late King Rama IX's philosophy of living within one's means.
The host school's cafeteria vendors were hired by the foundation to cater student meals.
Pornthep Sae-heng, director of Bangkok's Erawan Medical Center, said emergency calls started coming in at about 9:20am. Eight ambulances were dispatched to the school.
The 22 hospitalized were 16 girls and six boys. They were taken to Bangkok Metropolitan Administration General, Vajira and Rajavithi hospitals.
Chawin Sirinak, City Hall health director, said his department was still determining the exact cause of illness.