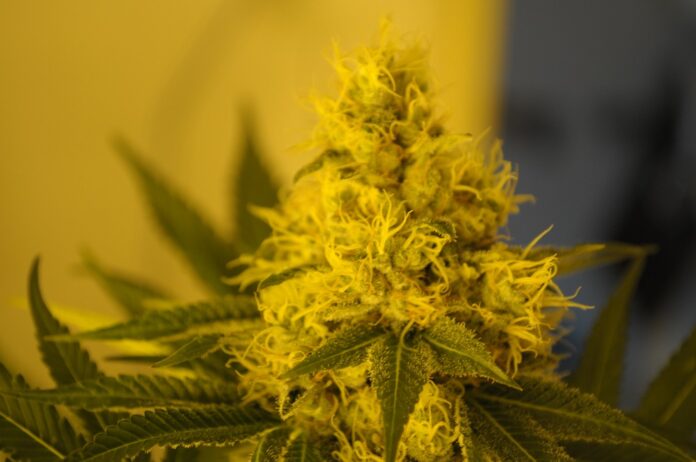 BANGKOK — An agricultural expert called on authorities Thursday to develop domestic cannabis strains for medical research instead of relying on expensive, foreign imports.
Two days after the cabinet approved a historic measure that cleared the way for cultivation and consumption of marijuana for research purposes, Kasetsart University professor Vichien Keeratinijakal warned that the end result must be affordable to the public.
"Thai cannabis is considered to be the best in the world, so we should stick to the Thai strain to keep costs low," Vichien, a botanist whose works involve medicinal plants, said in an interview. "If the costs of production are high, hospitals will end up importing medicines from abroad. In the end, it will come to what we have in our hand."
Read: Cabinet Green-Lights Medical Weed – Opium and Kratom, Too
The majority of cannabis grown worldwide belongs to the indica strain, which requires a controlled environment and lighting condition; while the sativa strain – common in Thailand – is more resistant to harsh weather, Vichien said.
"If we import, it will lead to enormous costs. Therefore, we should grow our own plants and make our own medicines," the professor added. "We should develop our own strain."
One marijuana grower agreed that domestic strains should be preferred over imports to reduce costs. However, the person – who has experience growing hybrid sativa plants for personal use – said the claims of superiority are not well established.
"We like to talk about how our Thai strains are better than foreign ones and all that, but we don't have research to back this up so far," said the source, who spoke on condition of anonymity out of legal concern. "The claims that Thai strains are better arose during the Vietnam War. That was the '70s. This is 2018."
In a cabinet resolution passed Tuesday, the military government approved a legal amendment that would allow human consumption of Category 5 narcotics – hemp, cannabis, kratom and opium – in medical experiments. It also greenlights the cultivation of marijuana for the said experiments.
The decision follows years of calls from those who want to unlock therapeutic use of marijuana. Under existing narcotics laws, researchers can possess cannabis for studies, but they are not allowed to test it on humans.
The amendments have yet to be finalized by the interim parliament, and a government spokesman told reporters on Wednesday that the measures do not extend to recreational or uses outside of medicine.