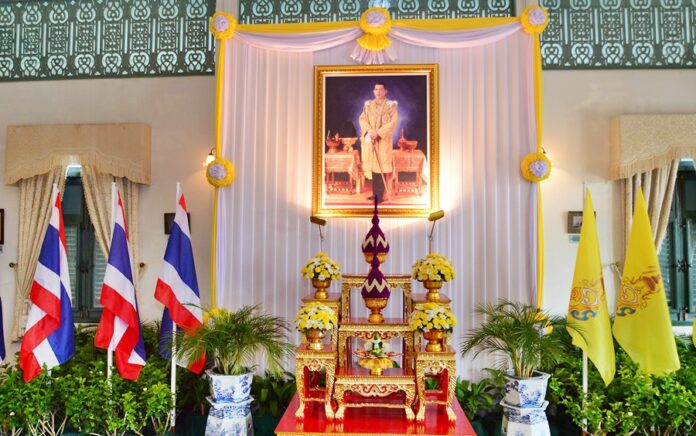 BANGKOK — The City Hall on Thursday encouraged Bangkokians to wear the king's color – yellow – the entire month of July to mark his birthday.
King Vajiralongkorn will turn 66 on July 28. His Majesty the King's heraldic color, like his late father, is yellow. Patarut Dardarananda, perm-sec to the Bangkok governor, told reporters today the city will also decorate major streets with lights and flags bearing the king's insignia.
Government leaders and civil servants will hold a candlelit ceremony at Sanam Luang to wish His Majesty well on his birthday, Patarut added.