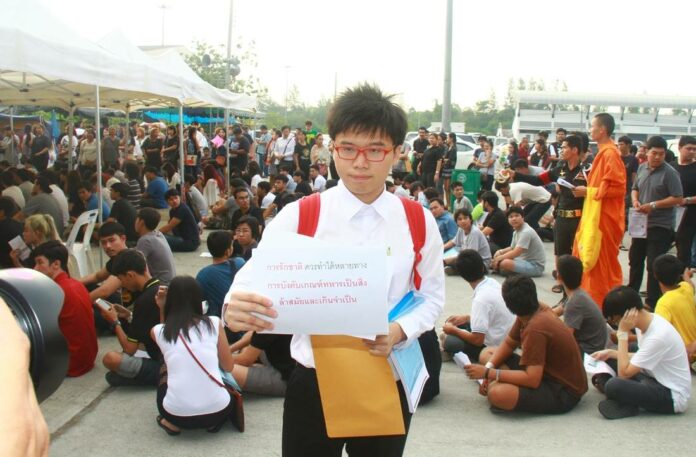 BANGKOK — Police on Thursday revealed an additional 41 people the military junta want charged for violating its ban on political gatherings among others.
The list includes prominent student activist Netiwit Chotiphatphaisal, pro-democracy activist Pansak Srithep, taxi driver and Redshirt Paisarn Chanparn and Chananin Kongsong, a rubber farmer and former member of the People's Committee for Absolute Democracy with the King as Head of State.
Junta chief legal officer Burin Thongprapai lodged the complaint Wednesday at Chanasongkram Police station. Other charges include violating the traffic act. The 41 people have also been accused of obstructing officers on duty.
A junta spokesman also rejected calls from Amnesty International to drop all charges against the protesters. Piyapong Klinpan told reporters Thursday the case is now in legal proceedings and beyond the regime's power to intervene.
A protest took place May 22 from Thammasat University to mark the fourth anniversary of the coup, which police dissolved a few hundred meters from Government House. The rally demanded general elections be held by November as initially promised, and not February.