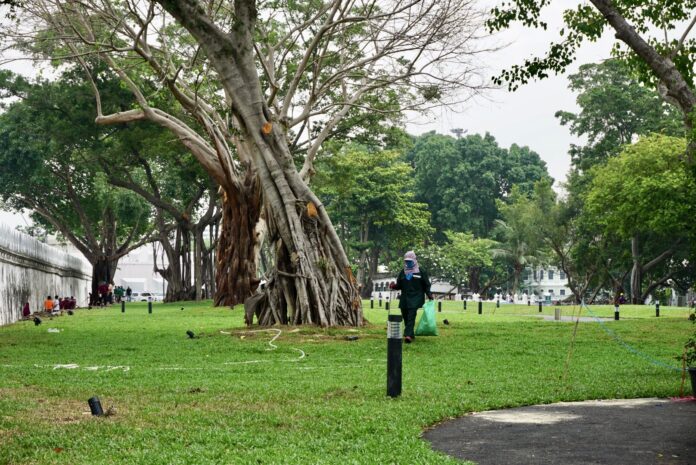 BANGKOK — The traditional wooden houses are gone. In their place, a wide, green void has taken shape, where workers Thursday morning chopped wood, picked up litter, laid electrical cable and stacked concrete blocks.
Final, rushed touches were being put on a public space behind Mahakan Fort, where the city vowed to build a park once it had evicted the residents of a centuries-old community.
After the last residents who lived behind the fort, called Pom Mahakan, waved the white flag and bid emotional farewells to their homes late last month, the city got to work on the park it promised would be ready by Friday despite criticism it was wiping out important cultural history.
While a number of foundations and international academics spoke out against the eviction, it was good riddance for most neighbors surveyed this morning.
A man busy polishing metal candlesticks on a small table beside a nearby bus stop said angrily that he was glad they were gone.
"I like it here better with a park. It's good that they're out," said the man, who asked not to be named due to his personal connections with the former residents. "Everyone around here hates them. … They also took the money. They just had to go."
He was referring to compensation City Hall once offered for residents to move out – 50,000 baht to 100,000 baht per household – that some families had accepted.
"Having a park here is nice. It looks much better," said Kampanat Mingsook, owner of a shop selling monk supplies across from the former community. "People around here really prefer a park than that community."
Channarong Roongrojrattanakul, a nearby amulet maker, also accused some residents of being troublemakers.
"Everyone here thinks it served them right," he said. "They formed a gang, acting like they were mafia. No one dared mess with them, even police. … Do you know what one of them said to me when the eviction news came out? 'Who would have the balls to kick me out?'"
However, some were more compassionate.
"I felt sorry for them. If it were possible, I'd like them to stay," said Chatsaran Deemak, who owns a grocery shop in a small alley next to the fort. "But it's also good that a park is being built. People here will get to use it for exercising without having to commute too far."
An eviction process that began in 1992 pit the city against the residents for nearly 30 years before a final judgment in March ended their bid to remain on the land. Though the community had been there for nearly 200 years, the city said they had no legal right to the land and were effectively squatters.
A woman selling beverages from a cart across the street said she felt sad to see the homes torn down, but she believed the city had done its job properly.
"I didn't want it to be demolished. They had lived here for so long, but according to the law, it belongs to the city," Iamcheng Saelim said. "The city was okay. It gave the people a lot of money, found them a place to stay. I think it had been helping as much as it could.
She shared the opinion that some of the residents were undesirable.
"Actually it was quite a mess in there, a lot of drug addicts and awful people. Their firework making was also dangerous," she said in reference to the fireworks made for sale year-round at entrances to the community.
But she thinks a park is not a great use for the land.
"Not a lot of people will come. It'll be just people from around here," she said. "It's going to turn into a dog pissing spot."
Iamcheng then voiced her concern that her own community across the street could one day be evicted.
"I heard that another redevelopment project is coming along soon. I don't know when it'll be our turn," she said. "If we're evicted, I don't think the city will be so generous to us like they were to people over there."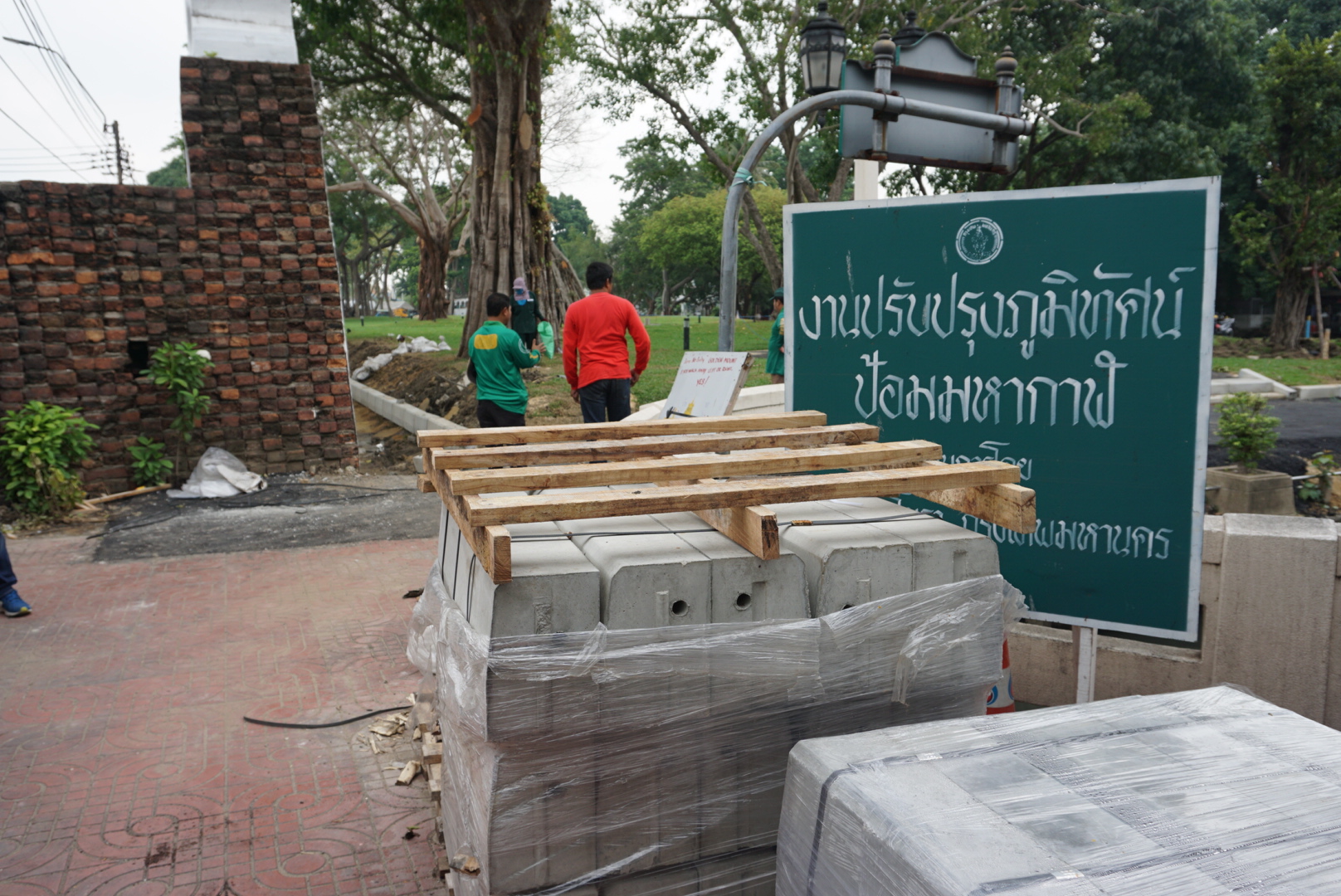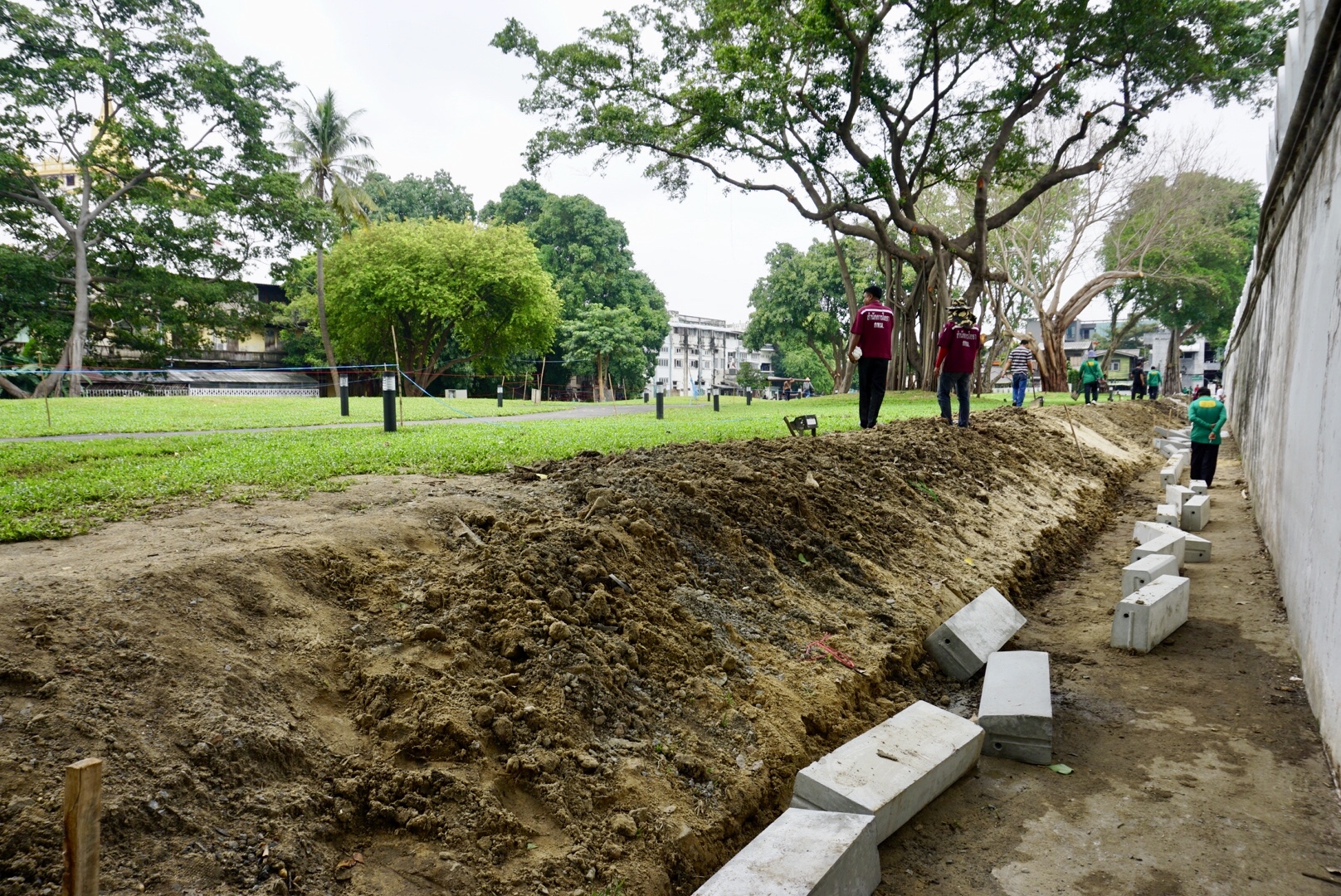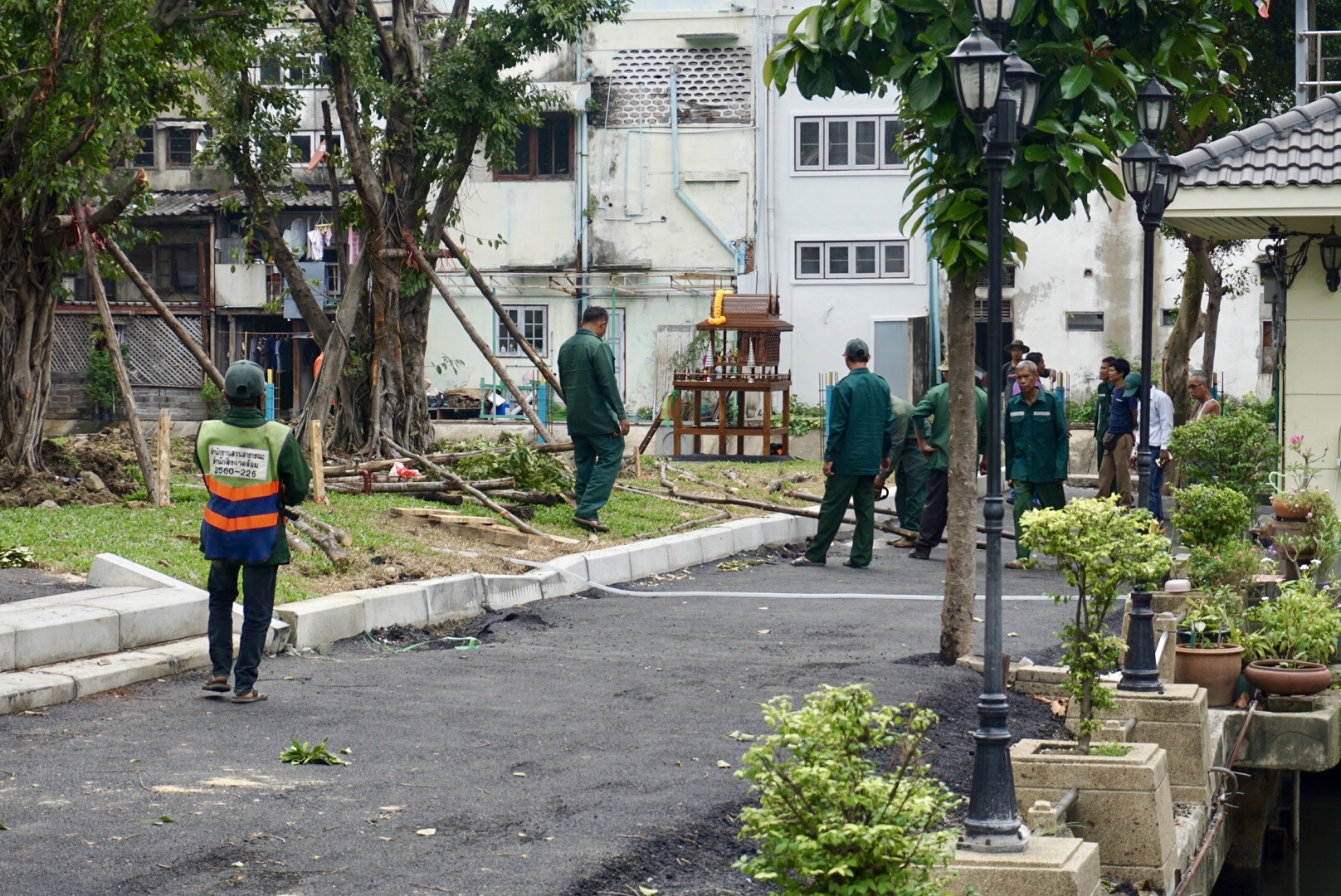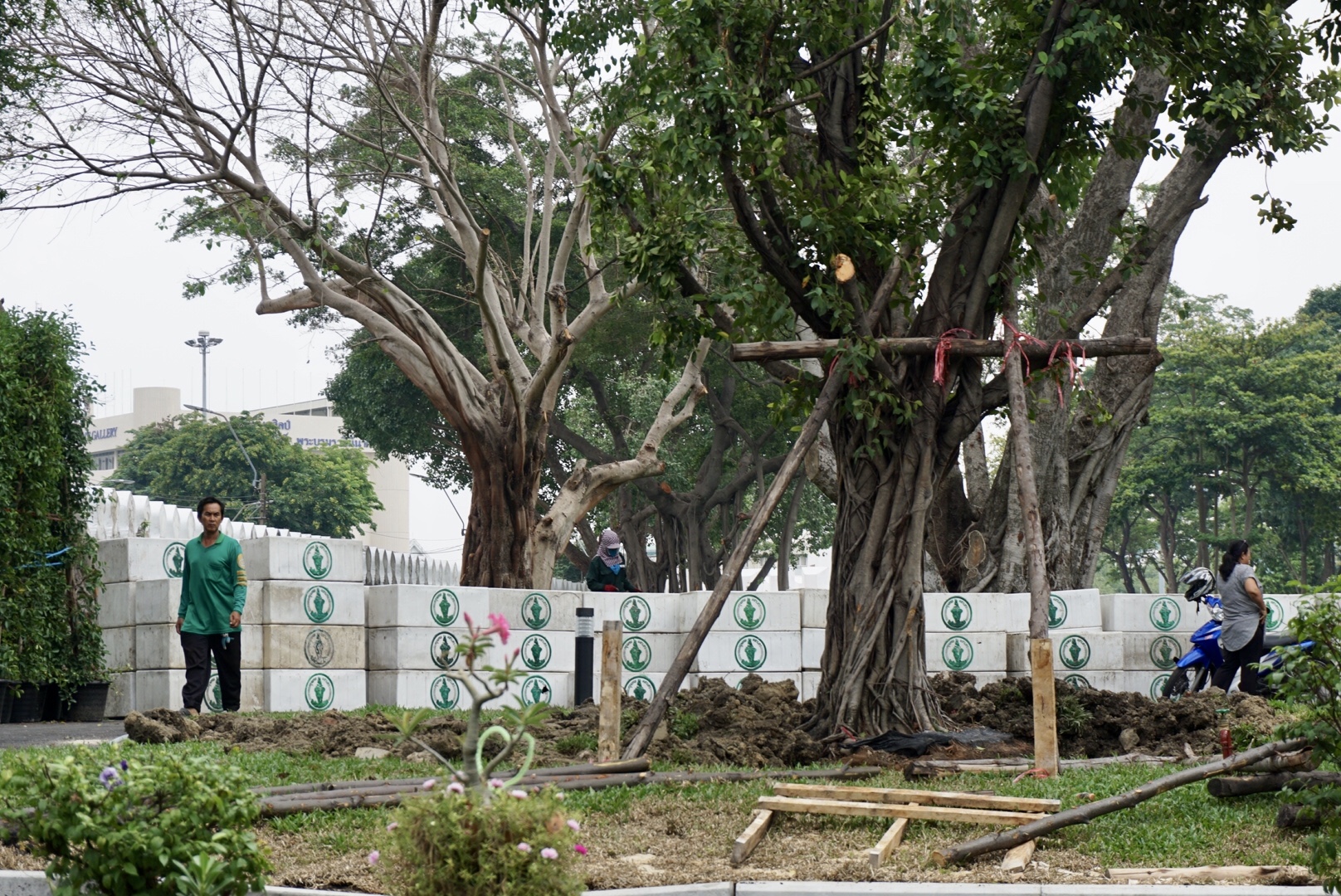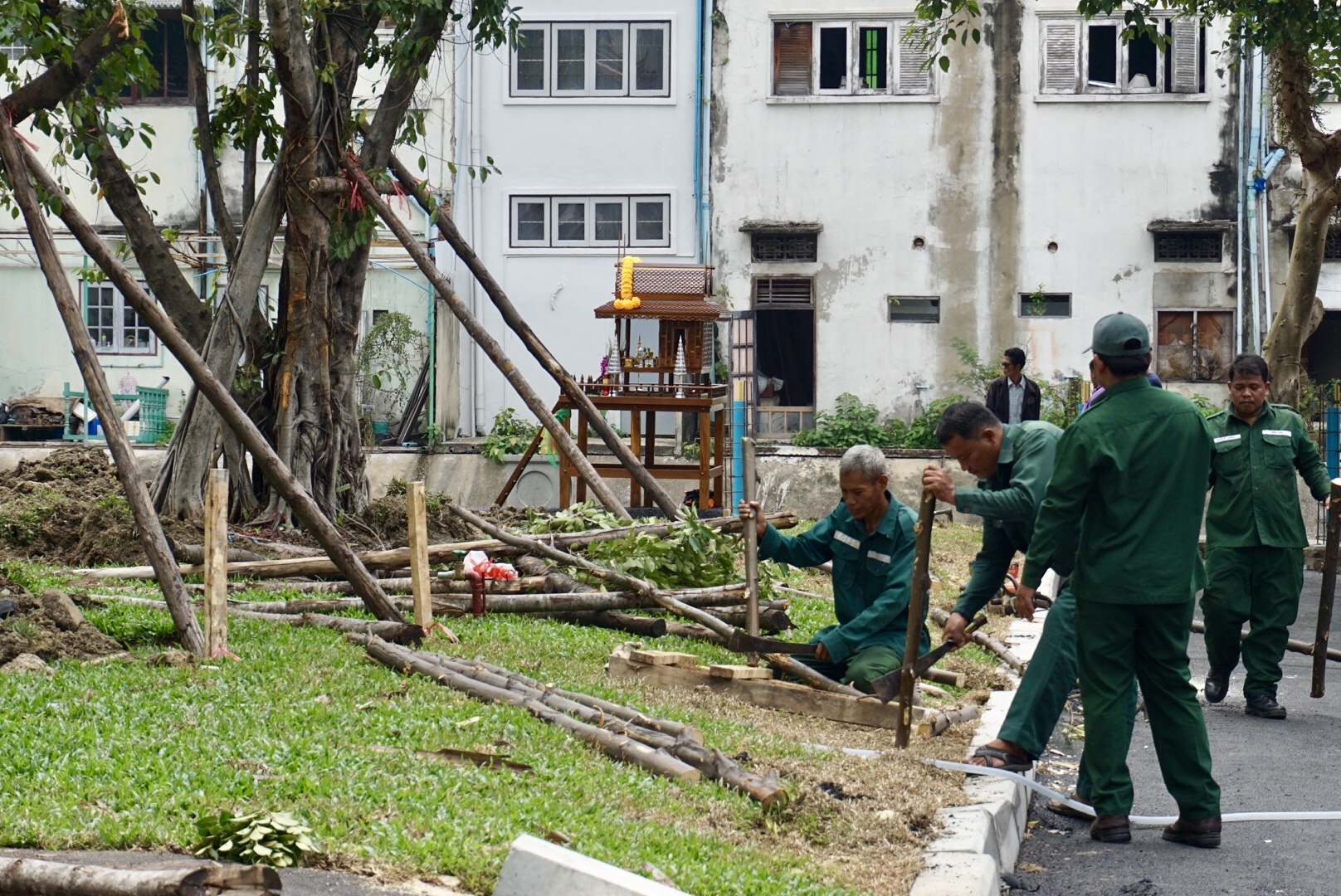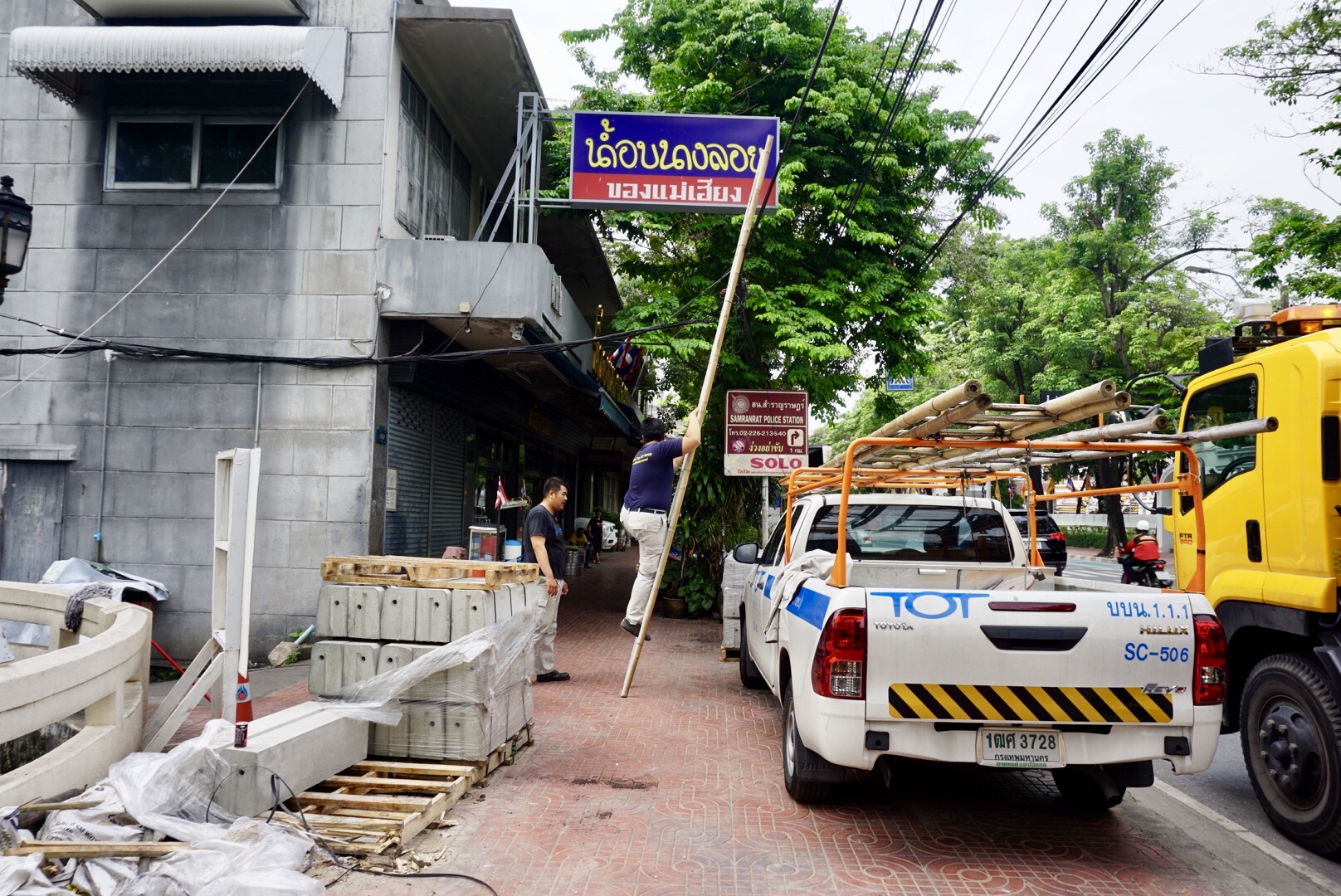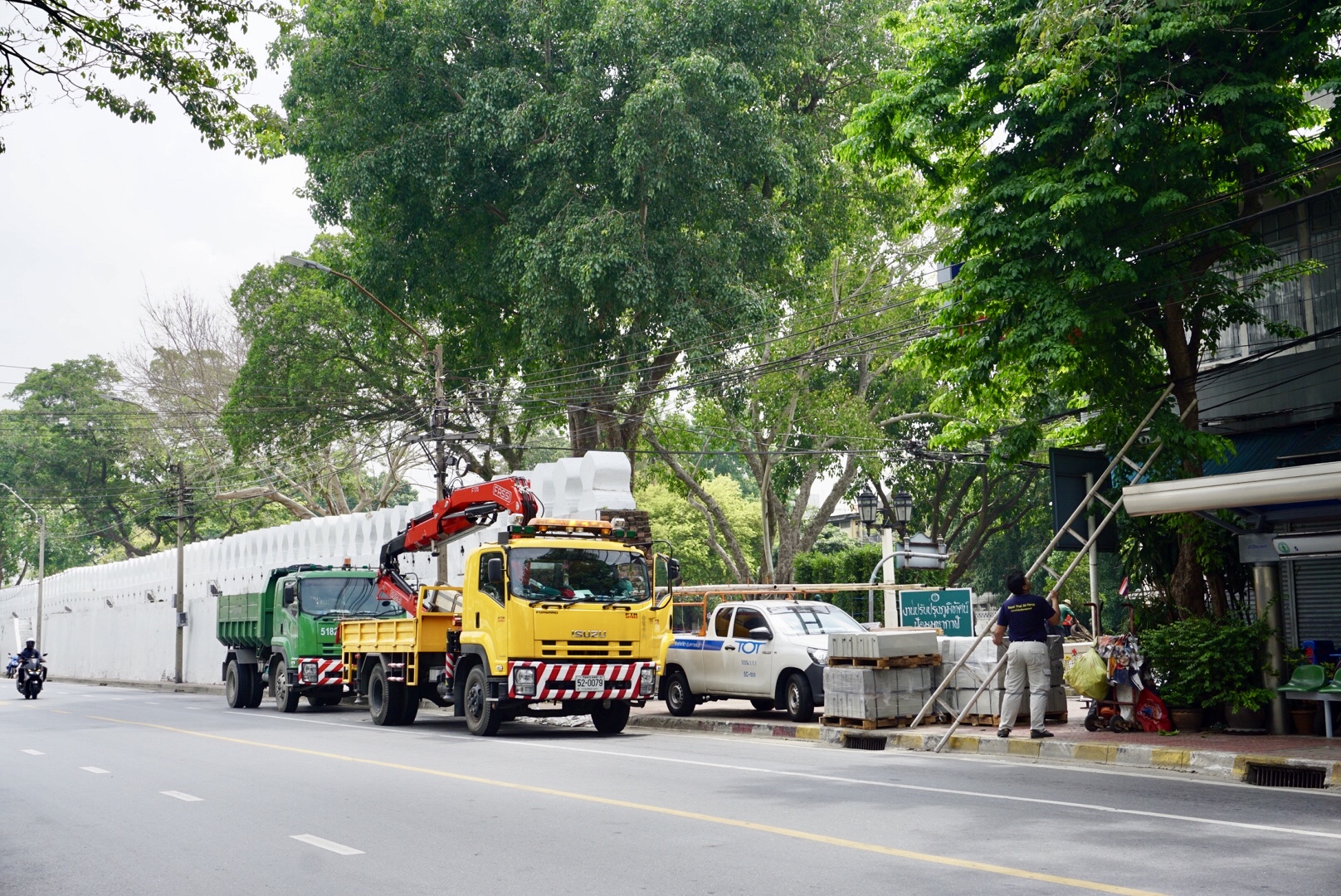 Related stories:
Bangkok Budgets 69M to Renew Pom Mahakan
Fort Community Bids Emotional Farewell to Century-Old Homes (Photos)