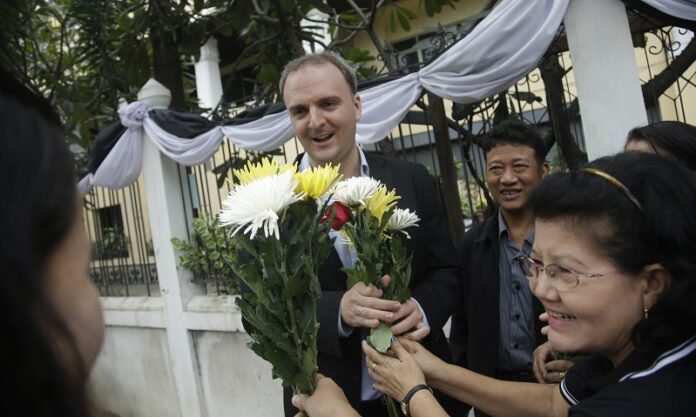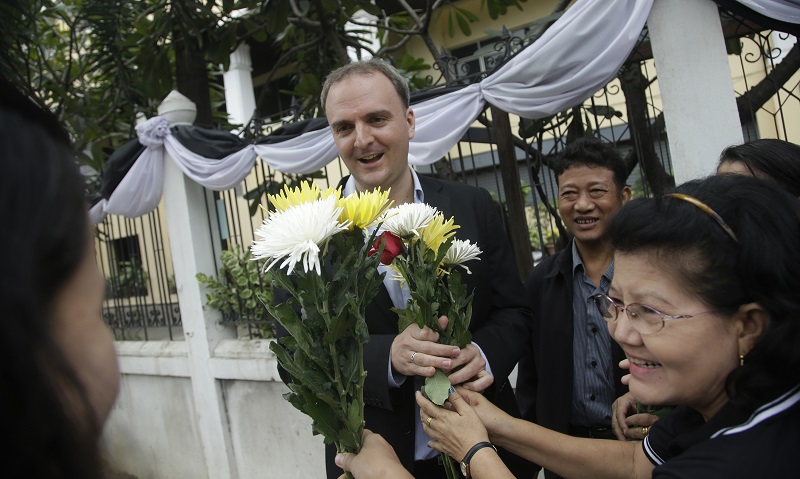 BANGKOK — An appeals court on Thursday dismissed criminal defamation charges against British labor activist Andy Hall, whose research was the basis for a report on labor abuses at a pineapple factory in southern Thailand.
The Bangkok South Criminal Court acquitted Hall after Natural Fruit Company Ltd. accused the labor rights activist of defaming it in a report produced by Finnwatch, a Finnish corporate watchdog. The fruit company employed Burmese migrant workers who alleged abuses by the company.
Hall said he was very surprised by the ruling.
"Very surprised and somewhat speechless… But certainly there are so many challenges remaining and so many cases pending also. But maybe something moved politically. The judgement was seeming revolutionary in support of me," he said in an interview from Kathmandu, Nepal, where he works for an ethical migrant recruitment organization.
Company lawyer Somsak Torugsa said after the ruling that the company, based in Prachuap Khiri Khan province, would appeal to the Supreme Court.
"We are not worried and there's nothing to be alarmed about. We will fight to the Supreme Court. The judicial process has yet to run its full course," Somsak said.
Hall fled Thailand in November 2016, saying he felt threatened by mounting lawsuits filed against him by a host of companies. That same year, the Court of First Instance handed Hall a suspended three-year prison sentence and a 150,000 baht fine, which he appealed.
Thursday's acquittal also saw Computer Crime Act charges dropped, after the court ruled the law – amended in 2017 – could not be used retroactively.
"I didn't feel anger anymore towards anyone who has prosecuted or attacked me for my work. But I felt with regret their anger and pain. The judicial harassment against me has harmed so many people and damaged Thailand's reputation. Today I hope reconciliation is still a possibility," Hall said.
Another pending case includes an April 10 Civil Court order that Hall pay 10 million baht in damages to the factory, following his conviction in a separate civil defamation case.
In 2016, 14 Burmese migrant workers filed a lawsuit at a labor court accusing major chicken farm operators Betagro Group and Thammakaset Farm of labor rights violations. These included being forced to work 22-hour shifts without extra pay or breaks and receiving salaries below the minimum wage.
In response to the allegations, the owner of Thammakaset Farm filed a defamation lawsuit against the workers and Hall – who had assisted them in October 2016. In September 2017, the Supreme Court dismissed Thammakaset Farm's appeal and ruled the workers be compensated a total of 1.7 million baht.