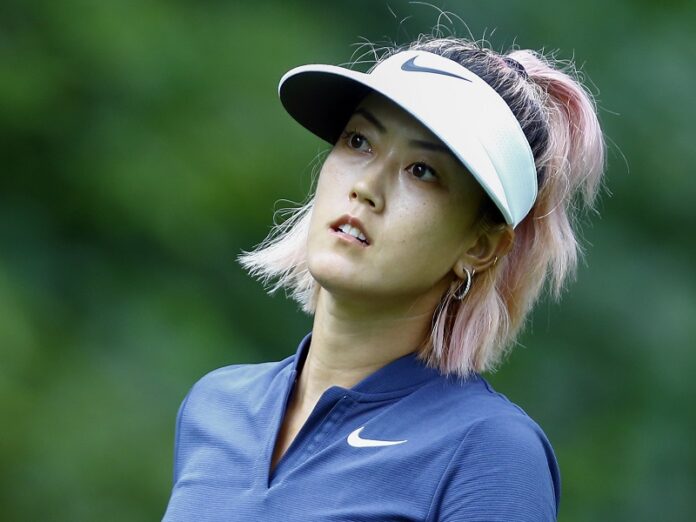 BIRMINGHAM, Alabama — The sun shone brightly at rain-soaked Shoal Creek. So did Ariya Jutanugarn, Sarah Jane Smith and Jeongeun Lee.
Jutanugarn, Smith and Lee each shot a 5-under 67 Thursday to share the first-round lead at the U.S. Women's Open, where the course held up better than some feared after heavy rains in recent days.
Thailand's Jutanugarn spent hours in front before Smith and Lee caught her in the evening.
Jutanugarn is coming off a Kingsmill Championship win and kept up the momentum, including an eagle on No. 6. She said she started focusing more on each shot instead of worrying about the big picture.
"At Kingsmill, I started (saying) I'm not going to think about the outcome," the eight-time LPGA Tour winner said. "I'm not going to think about winning the tournament."
Jutanugarn and the Australian Smith each had an eagle, five birdies and two bogeys. The Korean Lee, meanwhile, had five birdies on a course that has been drenched in recent weeks, forcing the cancellation of Tuesday's practice round and limiting course time on the eve of the tournament.
Danielle Kang, 2014 winner Michelle Wie, Korean Ji-Hyun Kim and Swedish amateur Linn Grant were 3 under.
Smith and Lee have never won on the LPGA Tour.
Now, they find themselves in the unfamiliar position of holding a share of the lead at a major championship – and trying not to get caught up in it.
"It's pretty early," Smith said. "I think later on in the week it might be easier to get ahead of yourself. (Friday) morning I have got to make sure that it's just a new day and not worry too much about where I am. Whether that's possible, I don't know. I would like to say that."
Lee wasn't getting carried away either. "Well, it's just the first round, just started it," she said.
There were doubts about the state of the picturesque course and whether USGA officials would have to play lift, clean and place for the first time at a championship thanks to nearly five inches of rain on the week.
So far, so good.
Jutanugarn said it was the only time she can remember as a pro when she wasn't able to see the entire course before a tournament, having played only the first nine holes in practice. It wasn't just the rain but her golf clubs arrived late.
She might as well have left the driver at home, so far.
"I hit 3-wood almost every hole," Jutanugarn said. "I hit 2-iron maybe twice off the tee."
Lee parred the first five holes before heating up. She arrived last Wednesday from Korea and played nine holes several times.
"My main strategy today was not to have a bogey and I think that worked and also when I went to a more difficult situation I try not to get into trouble," she said. "I stay out of it."
Top-ranked Inbee Park shot 70. No. 3 Lexi Thompson is 1 under. Defending champion Sung Hyun Park shot 76.
Kang had four birdies and a bogey. Her brother Alex, also a professional golfer, got her to start practicing with mud balls as a teenager.
"It actually gave me a sense of calm," Kang said. "It wasn't, oh, crap, there is mud.
"You have to adjust, what is this mud going to do, how is it going to affect the shot."
England's Mel Reid is in a group at 2 under, a few weeks after hiring a new coach. She had missed eight of nine cuts on the LPGA Tour this year.
Reid said she decided to play the ball down in the wet conditions Wednesday.
"Let's get the mud balls and just kind of deal with it," she said. "And I honestly think that's one of best things we could have done. It wasn't a surprise to us today.
"You are going to get mud balls. You have got to accept it. It's going to cost you one shot. But it's going to be the same for everybody. Whoever deals with it the best is going to have the better outcome."
Story: John Zeno