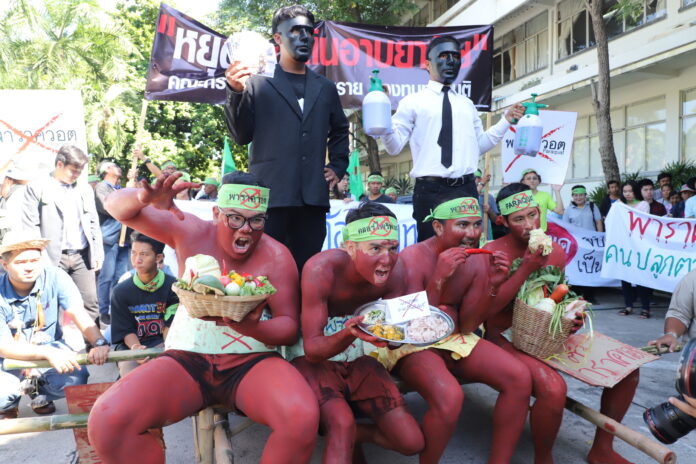 BANGKOK — Environmental activists marched on the Government House on Tuesday to demand a toxic chemical be banned from farms.
After the government's recent decision to allow continued use of three highly toxic pesticides – paraquat, chlorpyrifos and glyphosate – despite health concerns, about 100 environmental protesters staged a colorful rally.
Chanting "No paraquat!" they marched to the government's seats of power to petition for a boycott of the chemicals by end of next year to protect the health of consumers and farmers.
Some held signs reading "Stop poisoning the land" and "the government must reconsider," including information on how each chemical can harm users. Contact with paraquat can result in skin ulcers; consumption of even small amounts can lead to respiratory, renal and cardiac failure, according to the WHO. There is no treatment available.
A protester delivered a statement accusing members of the committee behind the last month's decision of having a conflict of interest.
"The main concern we have here is about health risks," one unidentified protester said. "We found out that in the day that the decision was made, there were three members of the committee who are representatives from chemical companies presenting in the meeting as well."
Some protesters staged guerilla theater, acting as the weed killer to destroy farmers' crops while "crooked" businessmen stood at their back.
Kritsada Boonyarat, Minister of Agriculture and Cooperatives, came to the rally as a representative of the prime minister to receive the petition, and said the ministry would forward it to relevant committees for review.
"Practically, we cannot impose an immediate ban, but we will set up a committee to investigate the matter with the environmental networks" he said. "I insist that the government wants everyone to be safe."
He added that the ministry is ready to act if any officials were found to personally benefit from the decision.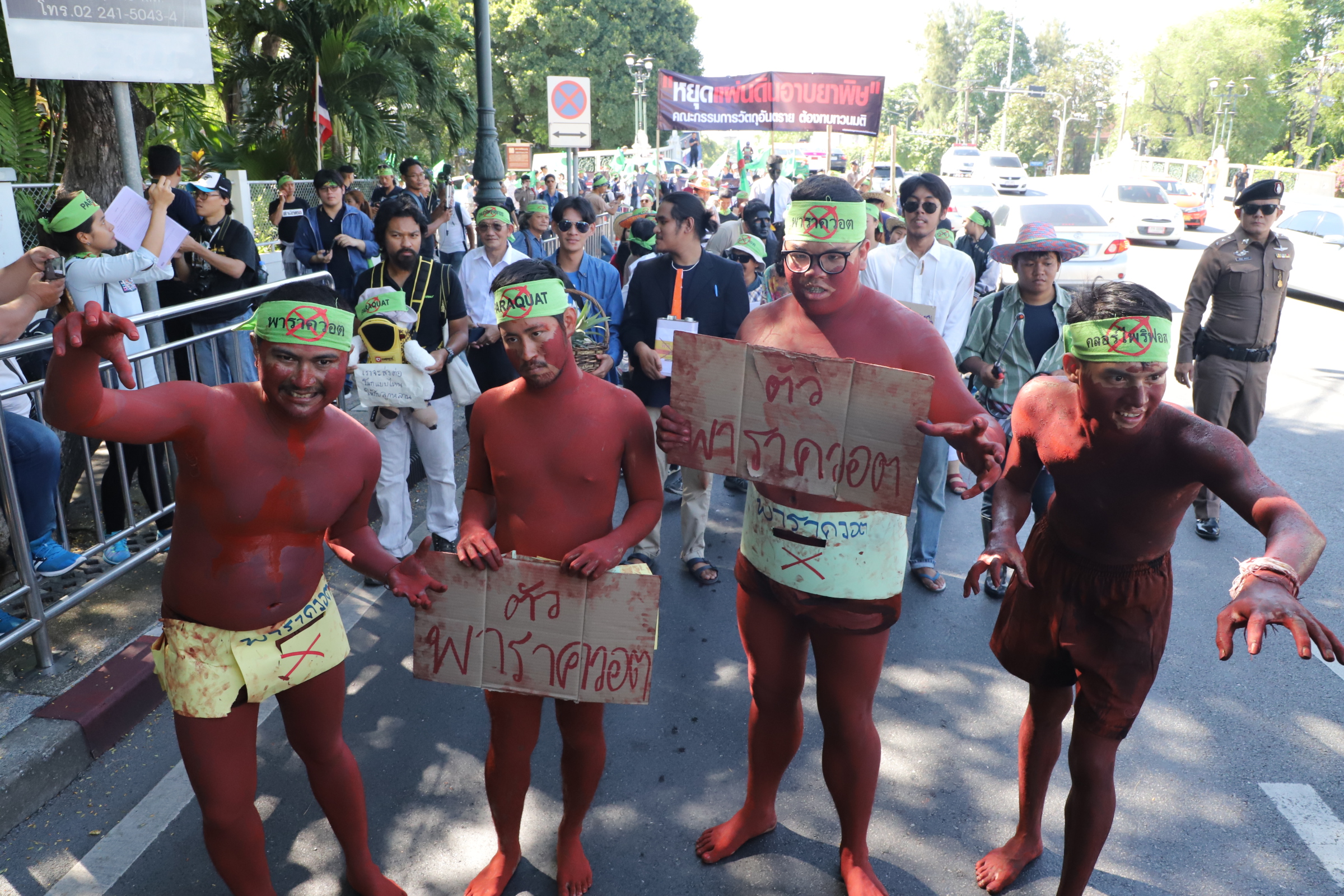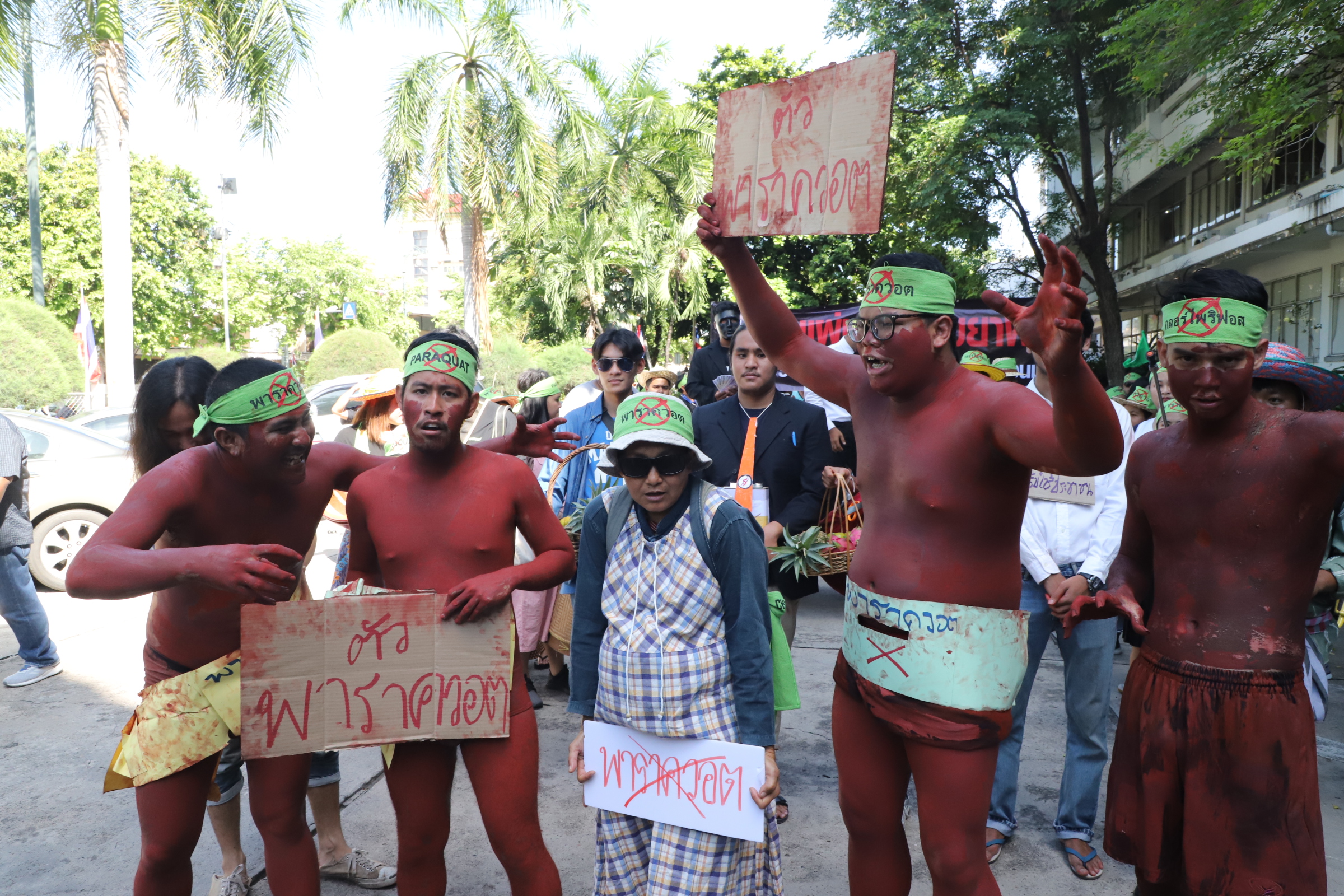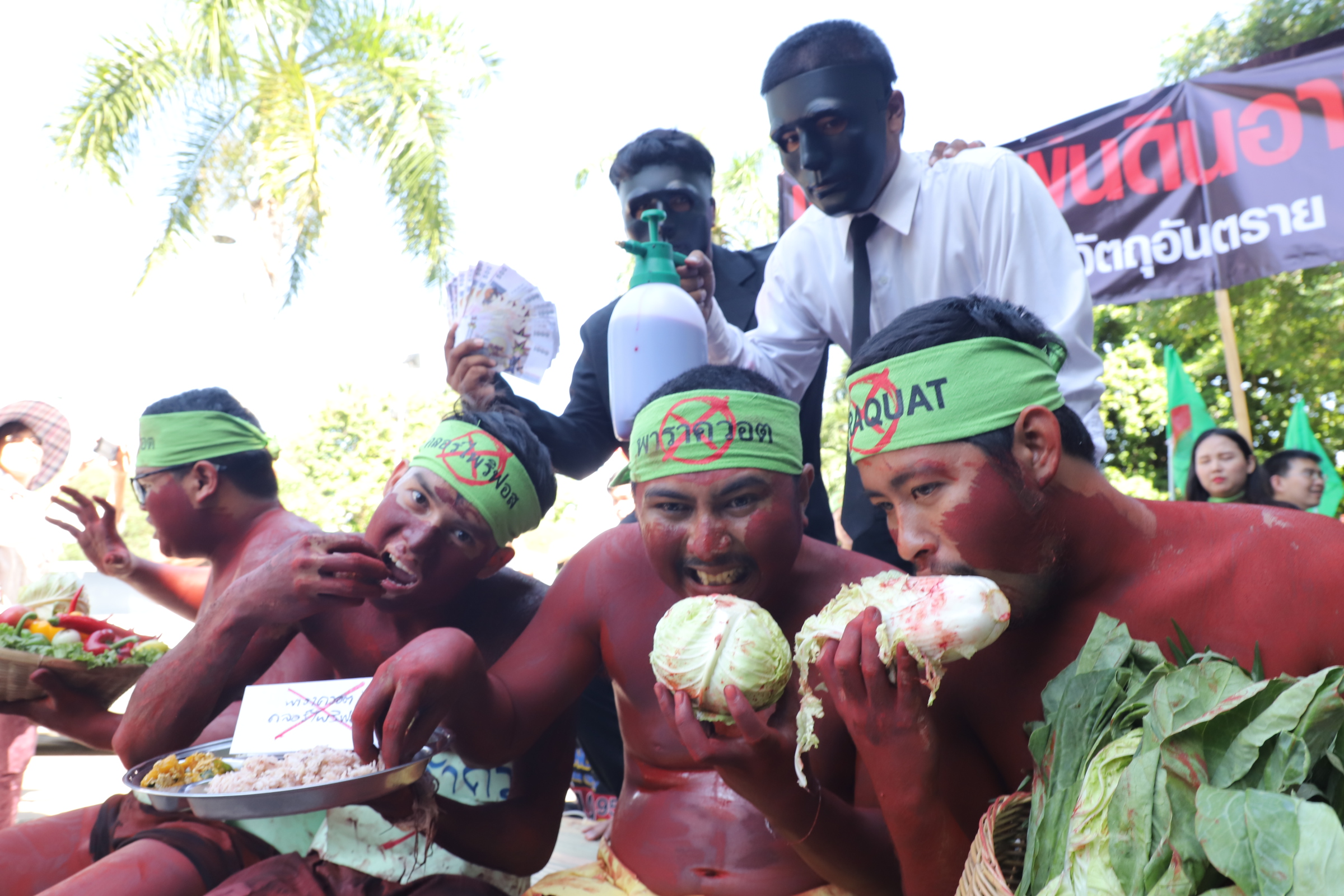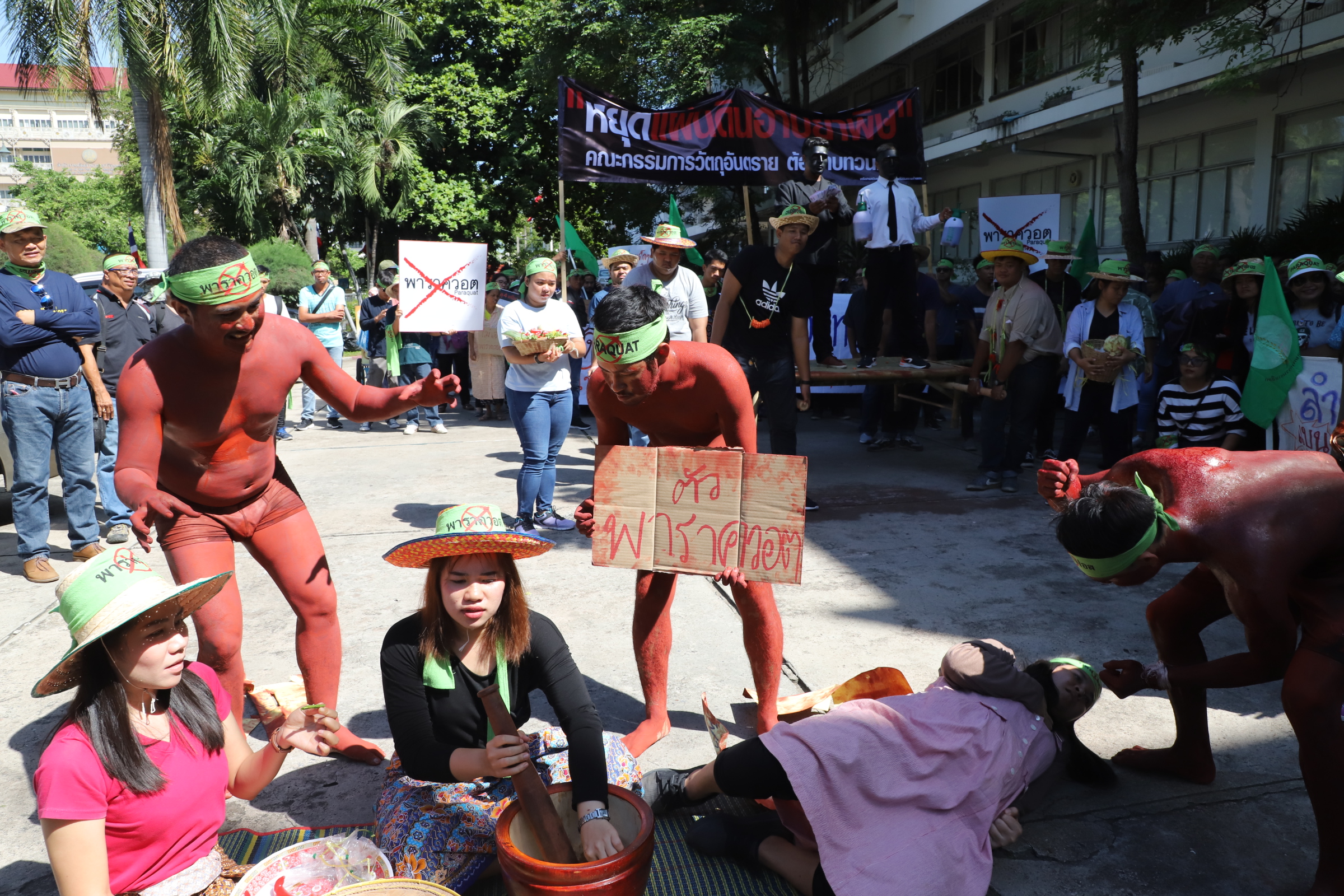 Related stories: