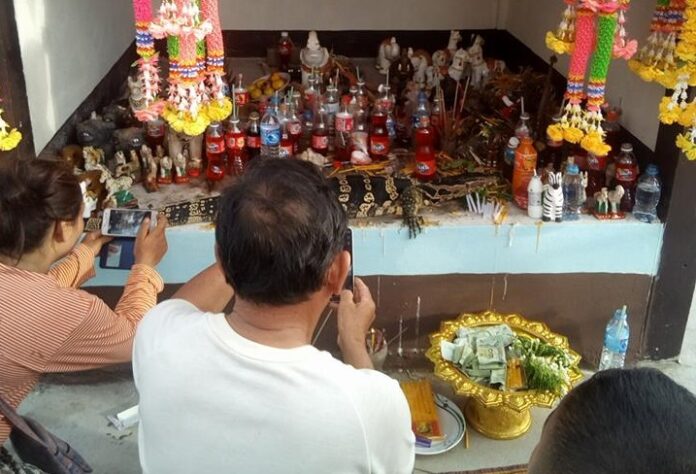 BANGKOK — It's the 15th of the month, and that can only mean one thing: TGILE, or Thank God It's Lotto Eve!
Speculation for tomorrow's draw of the government lottery is running wild. Here's a roundup of curious number-related occurrences that are inspiring ticket hunters nationwide. Take your pick!
Queen of Luk Thung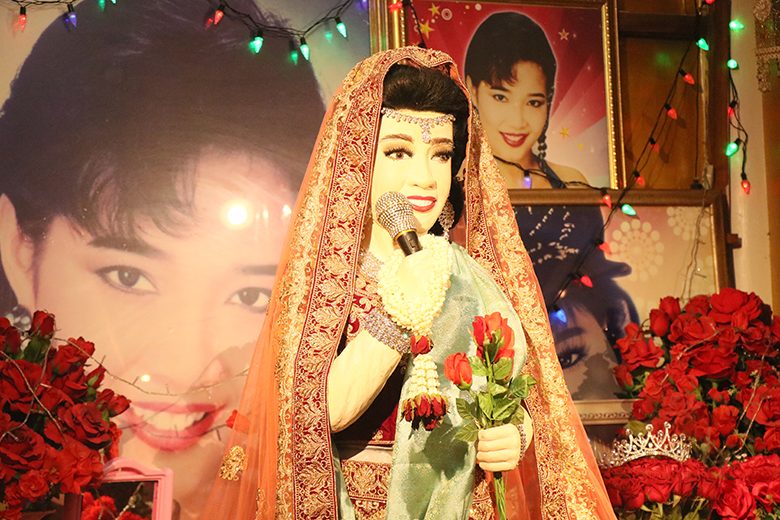 Luk thung megastar Pumpuang Duangjan is easily the top contender for lucky number this week, since the 26th anniversary of her death was commemorated two days ago.
At Wat Thap Kradan in Suphan Buri – where fans made a pilgrimage to pay tribute – word has it that fortune sticks shaken before her shrine revealed the numbers 35 and 885, with 26 being the other obvious candidate.
Hia!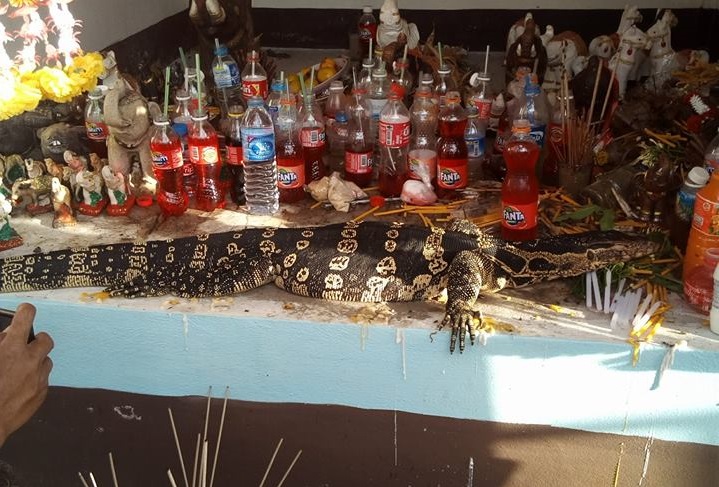 A shrine at Wat Soi Thong in Bangkok's Bang Sue district got an unexpected visitor today: a large water monitor, or hia. The reptile was found sleeping among the offerings and bottles of red fanta in the shrine earlier this morning, prompting a rumor among temple-goers that the lizard could be the embodiment of a local spirit.
Numbers 1, 4 and 9 were reportedly spotted on its skin.
Holy Pineapples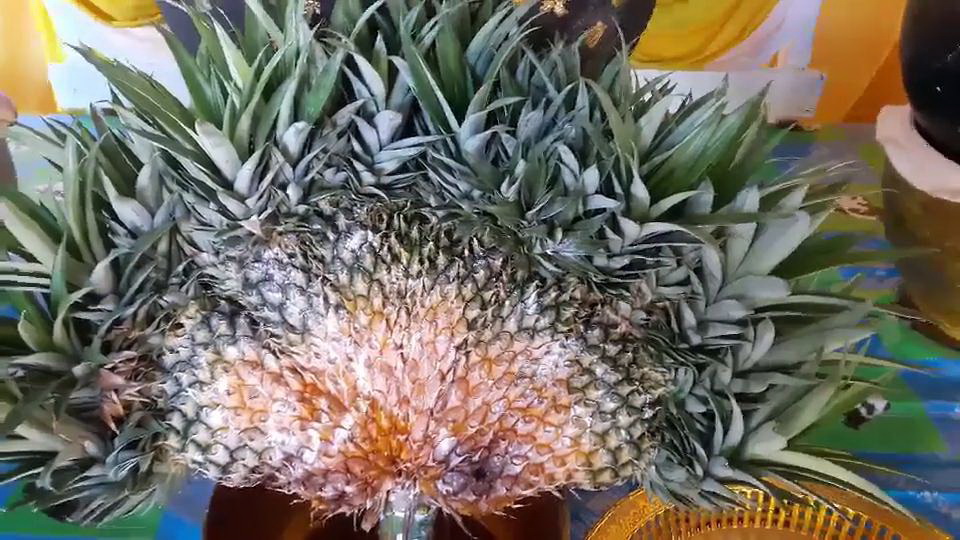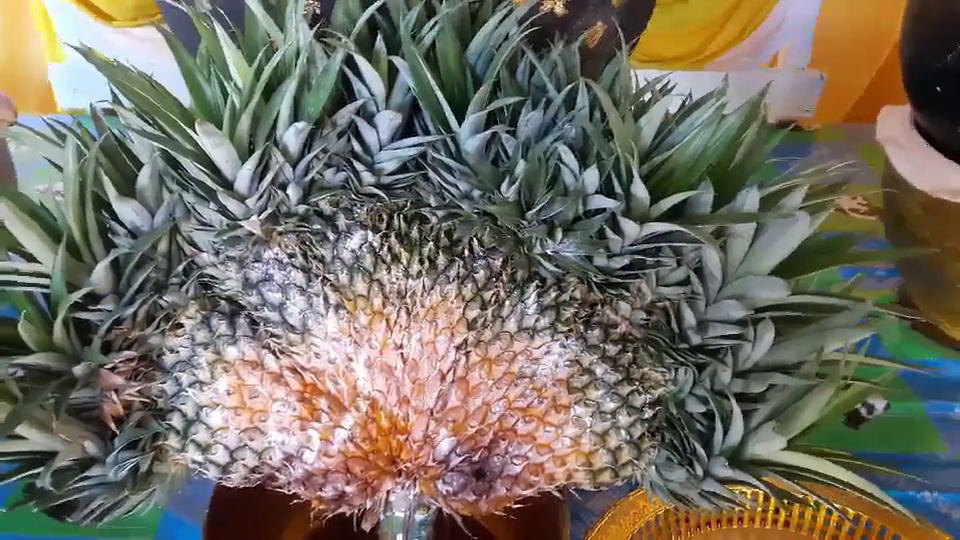 A temple in Nakhon Si Thammarat was excited to receive a pineapple as an offering the other day. It wasn't just any pineapple, but nine pineapples attached to the same root. The frankenfruit quickly drew attention of local residents who, after having established that a supernatural force was involved, started counting the leaves. Their findings varied: 34, 35 or 36.
Honorable mention: Golden Bodhi Tree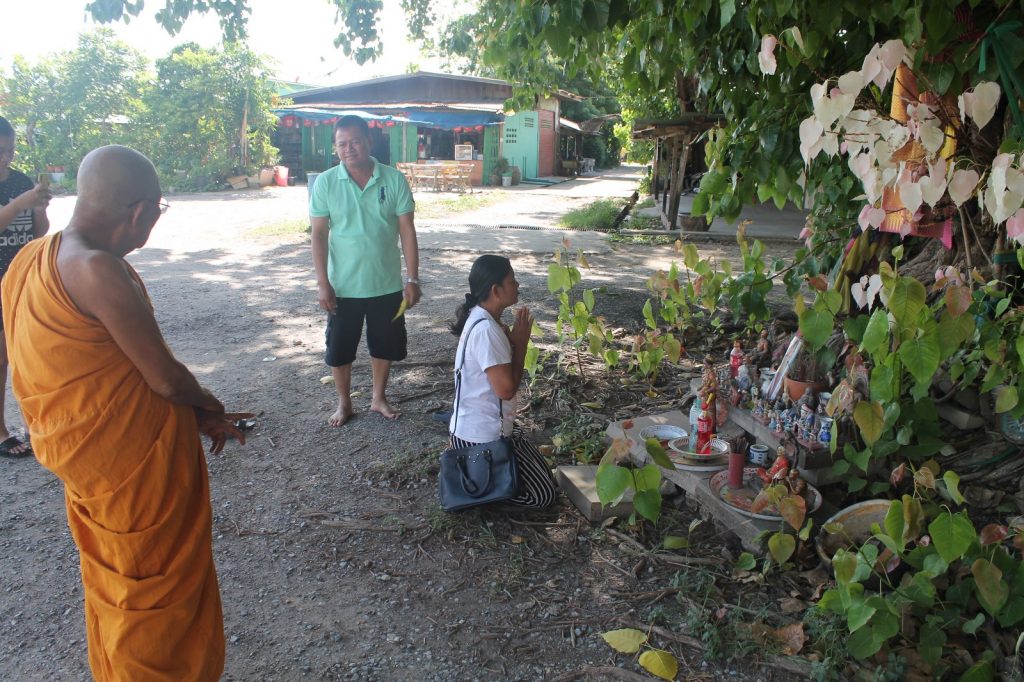 Residents around See Bua Thong Temple in Ang Thong are convinced they received their own divine entity: a large Bodhi tree that appears to have gold and silver leaves.
However, upon close inspection of images from the scene, the leaves appear to merely be faded light green and yellow to a reporter. But don't take his word for it – he was recently diagnosed with green-spectrum color blindness.
And that's all the true news for today. Happy (government-sanctioned) gambling!