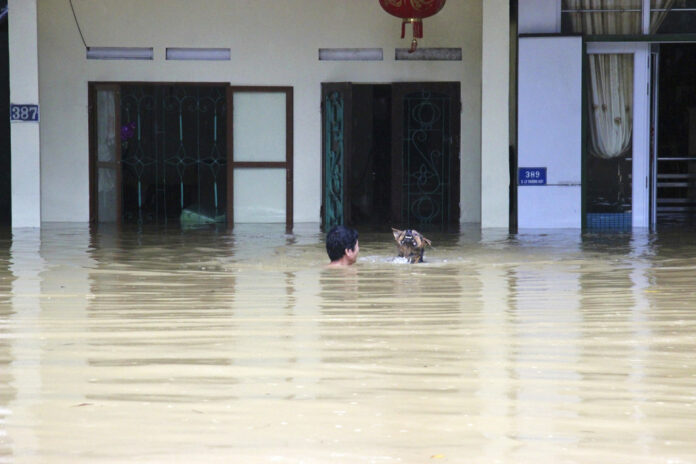 HANOI — Flash floods and landslides triggered by heavy rains have killed at least seven people and left 12 others missing in northern Vietnam, officials said Monday.
In the worst-hit province of Lai Chau, five people were killed and authorities have mobilized forces to search for the 12 missing, the provincial government said in a statement.
The Vietnam Disaster Management Authority said in a statement that two people were killed in neighboring Ha Giang province when their house collapsed. Landslides have interrupted traffic in some areas, it added.
Heavy rains are forecast to continue in the region for the next two days.
Floods and storms kill hundreds each year in Vietnam and cause millions of dollars in damage.