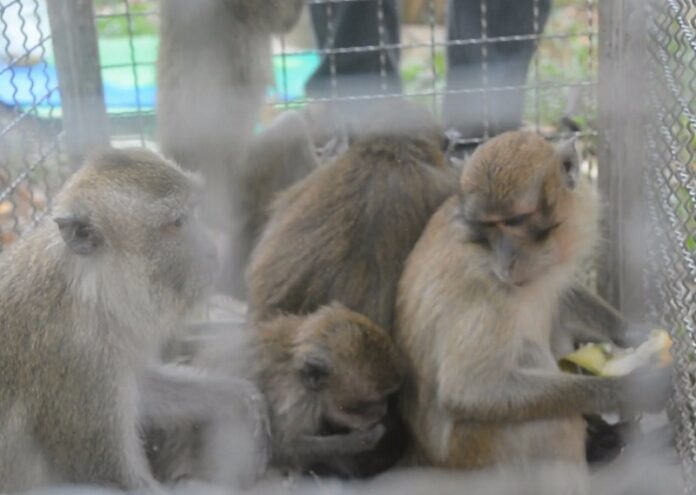 KRABI — Officials on Monday were trapping and removing long-tailed macaques encroaching on a community around a temple in the south.
Capturing monkeys who are pestering people and stealing food near Wat Tham Sua was proving difficult because the animals are smart and recognize their would-be jailers – especially those in uniform, according to Krabi officials.
The office said the macaques cry out to alert others, adding that they've resorted to luring them by ditching their uniforms and pretending to be tourists. The area has been cordoned off.
Local officials led by Chalermpan Yincharoen, the director of the provincial natural resources office, have so far trapped 110 macaques – but believe the alpha has so far eluded their grasp. The authorities aim to catch 205 monkeys in total.
Officials said the captured monkeys will be sterilized and relocated to a 3,000-rai (380-hectare) mangrove forest area on Koh Lanta where they can lead normal lives in nature.