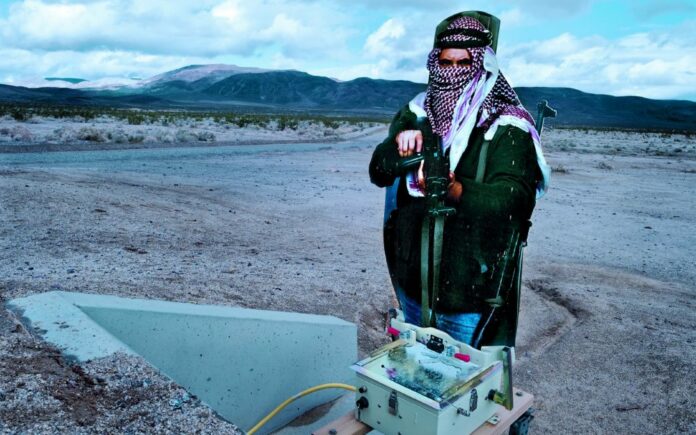 BANGKOK — In one country, it's a cardboard man with a Keffiyeh around his face holding a gun; in another, it's a mannequin in a hoodie. Elsewhere, a tire filled with rocks does the job.
Social and political meaning can be found in the targets used to train soldiers to kill in different places. German photographer Herlinde Koelbl spent six years traveling the globe to shoot military trainings targets with her camera. Targets, a collection of her work from nearly 30 countries, will open this week at Bangkok's premier German language and cultural center.
The exhibition will run July 31 through Sept. 8 at the Goethe Institut. The Munich-born artist will be present at the venue for its 6pm opening on Wednesday. Those who wish to attend are encouraged to register online.
Koelbl's previous works include "Trace of Power," a series of portraits of well-known politicians and their transformation nearly a decade later, and a series of photos taken inside refugee camps in Europe in 2016.
The Goethe Institut is a 10-minute walk from MRT Lumphini exit No. 3.