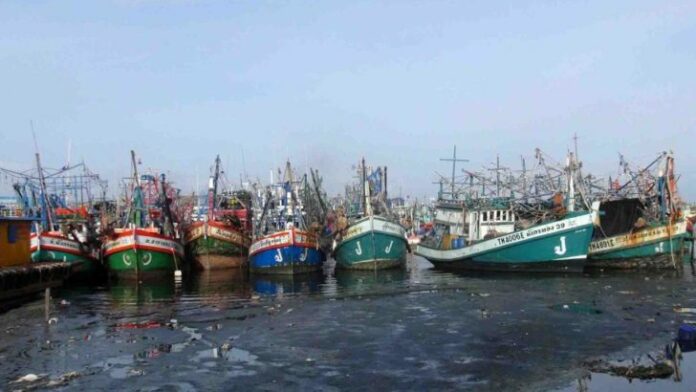 SONGKHLA — Thai fishermen Wednesday called off plans for a strike after the government promised to consider revising some pending regulations.
A week after the National Fisheries Association in 22 provinces filed petitions against UN labor conventions and other recent industry regulations, a representative today said the strike was called off after provincial fishery presidents were invited to discuss their concerns with the Labor Ministry.
Read: Fishermen Threaten Strike Over New Regulations
Suradet Nilubon of the Songkhla association said ministry reps promised Tuesday to bring their issues to the interim cabinet within 15 days. Among their complaints, the fisherman say they cannot afford to refit their boats to comply with the higher labor standards.
If there's no clear response, they will hold a five-day strike and organize a protest in front of the ministry and Government House, he added.
Beside protesting against the adoption of International Labour Organization standards, the fishermen also want the government to let them hire stateless people and undocumented migrant laborers already in the country to solve the labor scarcity. They also want the state to compensate them for vessels that have already lost their licenses due to existing regulations.
Junta leader Prayuth Chan-ocha on Tuesday said he could make no commitment as the main reason for the labor shortage is that workers don't want to enter an industry notorious for imposing slave-like working conditions. A policy to compensate owners of out-of-compliance vessels is still being reviewed, he said.