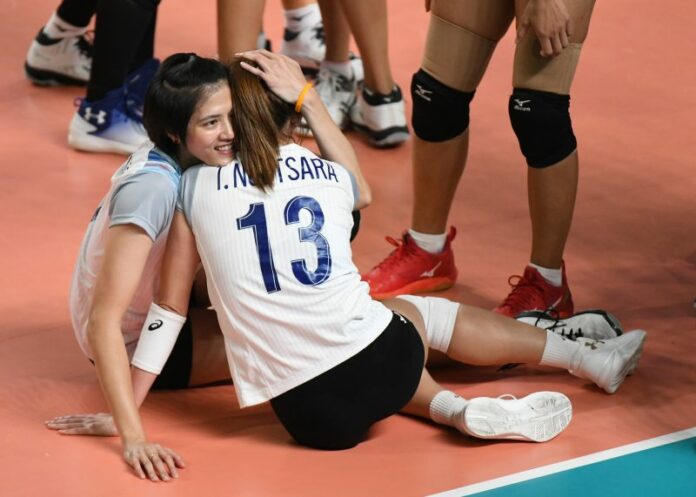 BANGKOK — Thailand's popular women's volleyball team made history Friday by reaching the Asian Games finals for the first time in history.
The team beat former Asian Games champion South Korea on Friday evening two to one sets.
The Thai squad will face off 4:30pm on Saturday with China, which is favored to win.
This match will likely be the last for a few key players who are over 30 and will soon be aged out.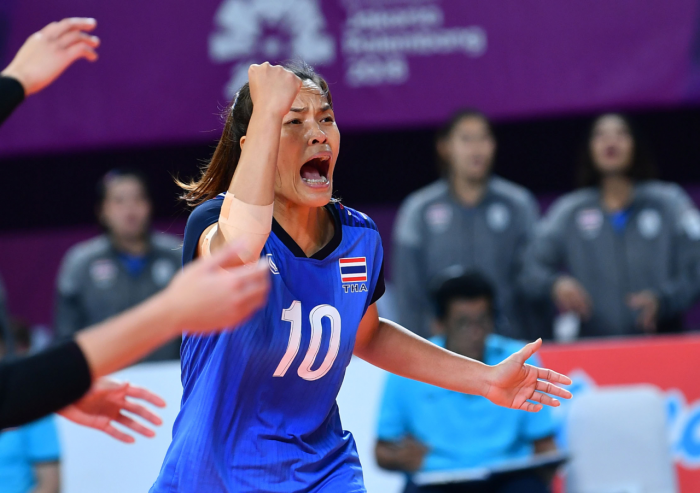 In recent years, women's volleyball has grown to become immensely popular among the Thai audience.
The best Thailand's female volleyball has previously attained was a bronze four years ago in Incheon, South Korea.
In other events, Thailand's four-member women's sepak takraw team outclassed Vietnam on Saturday morning, beating them in two straight games to win the fourth gold medal for Thailand's pre-eminent sport.
Thailand competed in four sepak takraw categories and swept gold medals in all of them.
A surprise gold by Thailand was achieved in Jakarta when Thai-Australian cyclist Jai Angsuthasawit narrowly seized victory as the first Thai to win a cycling gold in the men's cycling keirin, a high-speed event.
Jai clocked in just 0.003 seconds ahead of silver medal winner Yudai Nitta of Japan.