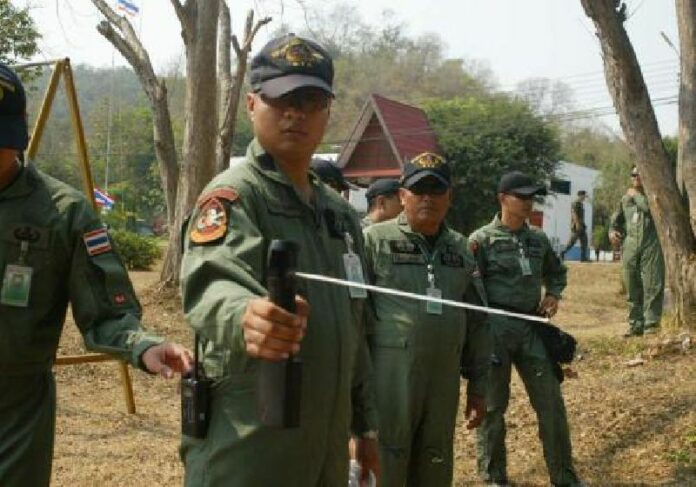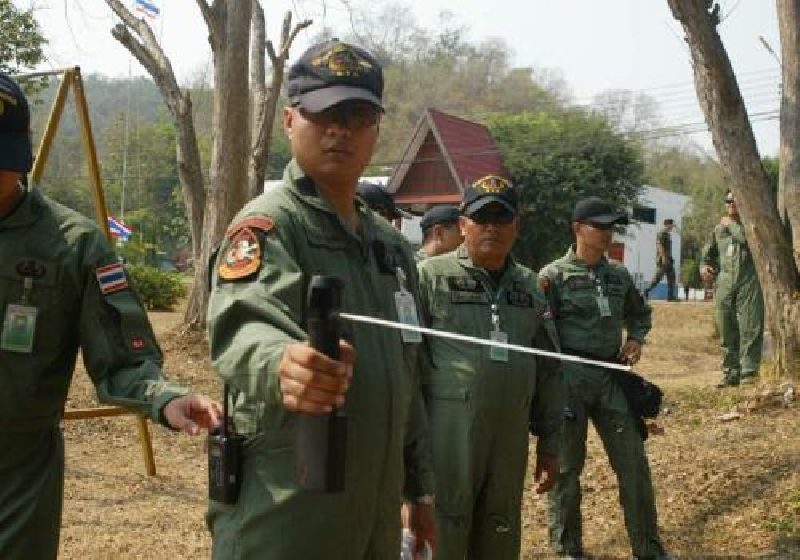 BANGKOK — A court on Wednesday sentenced a businessman to nine years in prison for selling phony bomb detectors to a royal guard unit.
Sutthiwat Wattanaki was found guilty of selling eight so-called GT200 devices to the Royal Thai Aide-De-Camp Department in 2008. He was also fined 18,000 baht for the deal, which cost the state over 9 million baht.
The prosecutors said Sutthiwat's company, called Ava Satcom Ltd., claimed the devices could detect explosive and narcotics materials from a distance. The royal bodyguards later realized they did not work as advertised and filed charges.
Made by a British firm whose owner was jailed for fraud in 2013, GT200s were sold at about 1 million baht each to clients in Thailand. Tests revealed the devices were ineffectual and based on USD$20 golf-ball finders bought in the United States.
Sutthiwat's lawyer pledged to appeal. The defendant has posted a bond of 900,000 baht to secure bail.
It's the third legal action judgment Sutthiwat and his firm. In August, a civil court ordered the company to compensate the royal guards for the fraudulent deal. Last week, a court also sentenced him to 10 years in prison for selling GT200 devices to the army at a price of 600 million baht.
Related stories:
Pyramid Cult Leader Appointed to Reform Public School Curriculum
Army's 350 Mil Baht Airship Breaks Down Again After Re-launch
Defender of Fake Bomb Detector Appointed Top Forensic Science Job
Fake Bomb Detectors in Attacked Pakistani Airport Used By Thai Army