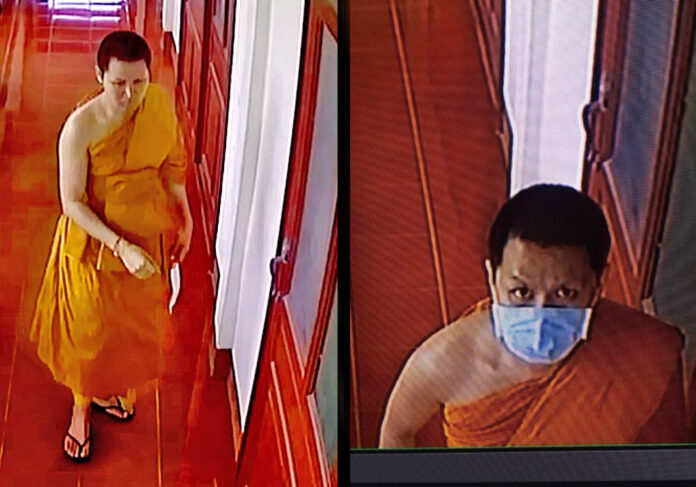 CHIANG MAI — By day he was a Chiang Mai monk. By night, police said, Panupong Lakornsri was a serial temple raider, who stole 230,000 baht in his latest burglary.
The 26-year-old man was arrested Tuesday, two days after he allegedly broke into the abbot's room at Wat Ban Pong to steal while the temple was hosting a religious event. He was caught in the act by a security camera.
Police said he confessed to stealing 230,000 baht from the temple, located in the northern province's Hang Dong district, and had already spent about 170,000 baht to pay off debts. He said he fled to a temple in Lampang province and voluntarily left the monkhood.
According to police, Panupong spent most of his life in an orange robe since being ordained about 20 years ago. They also said he'd robbed many temples in Chiang Mai and Bangkok to fund more material pursuits including a car and mobile phones.
Angry community members turned out to a staged police "reenactment" of Panupong's alleged crime on Wednesday and had to be restrained from assaulting him.
He's accused of going temple to temple, asking to join their religious events – when collections run high – as a pretense to sneak in and steal money.