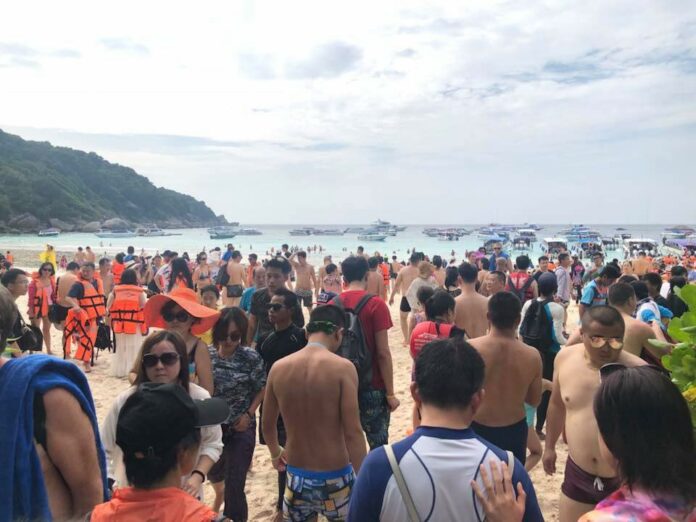 Update Oct. 10: The conservation department said Wednesday that the Similan Islands will be limited to 3,325 daily visitors from Jan. 1, with up to 525 for deep-sea diving. Tour boats with a capacity of more than 100 people will also be banned from the area.
BANGKOK — Tourists are not allowed to stay overnight on the Similan Islands from Tuesday on, the conservation department announced.
The announcement, published on the Royal Gazette on Monday, said overnight visits increase water pollution that damages the islands' ecology – especially corals and aquatic animals. The rule will apply to both liveaboard boats and inland accommodations.
An exception for overnight stays will be made for those operating deep sea diving tour businesses with licenses issued by the national park authorities.
The announcement didn't elaborate on the details of such exception, but officials said last month, when they raised the idea, that deep sea diving tour boats would be allowed to stay up to four nights.
The massive flow of visitors to the archipelago in Phang Nga province has sparked concerns that nature there could be destroyed beyond the point of restoration. More than 5,000 people visit the islands daily during the open season, according to the conservation department.
In May, authorities shut down accommodation services on the islands hoping to reduce the amount of visitors and pollution from food waste and sewage.
Authorities lately have been stepping up environmental conservation measures. Last week, officials announced that the world famous Maya Beach would be closed indefinitely to tourists until its ecology is rehabilitated.