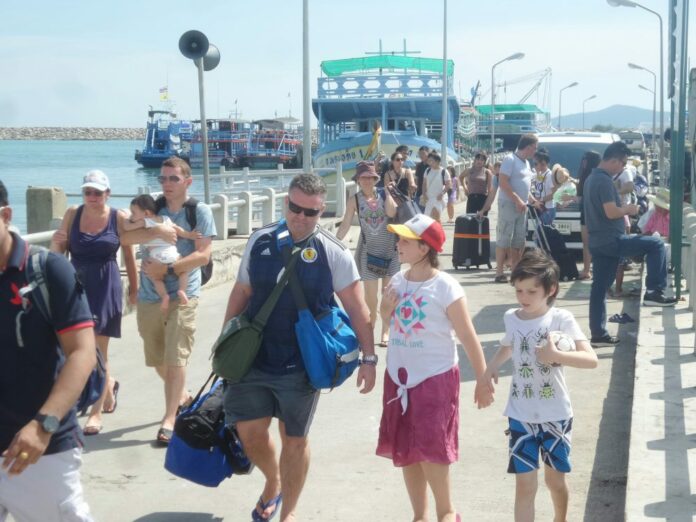 RAYONG — The top parks official on Koh Samet said Wednesday that plastic bags and styrofoam will no longer be welcome there as of tomorrow.
In a bid to reduce the amount of plastic waste, the chief of the Khao Laem Ya–Mu Ko Samet National Park said tote bags have been distributed to all island residents, and those found using plastic bags and styrofoam containers will face fines. Tourists are unlikely to be penalized, for now.
"Tomorrow we will organize an event calling for people to stop using styrofoam and plastic bags," Prayoon Pongpan said today. "We want to announce that Koh Samet will no longer be using plastic bags."
He said visitors won't be allowed to bring them onto the island, which is national park land. He said staff members at the pier would check if people have plastic bags, an enforcement scheme difficult to imagine in practice.
A campaign video posted online by the park Monday said that the more than 1,500 tourists who visit the island each use about eight plastic bags, making for 12,000 bags dumped every day on the environmentally sensitive island.
It was announced in June that all national parks across country are banning plastic and styrofoam containers, but enforcement appears lacking.
For Samet, shop owners were told to stop distributing plastic bags or risk fines of 1,500 baht, Prayoon said. Residents will first be warned, and repeat offenders face fines between 500 baht and 1,500 baht.
He said tourists won't be fined just yet if found bringing a plastic bag onto the island, adding that free tote bags will be available for their use.