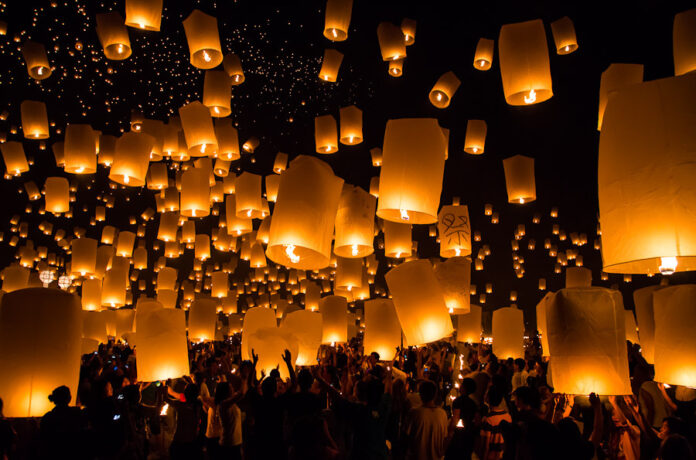 CHIANG MAI — It's that time of the year when Thai airspace becomes contested by the launching of thousands of traditional lanterns.
Chiang Mai International Airport announced Tuesday that more than 100 domestic and international flights will be canceled or rescheduled to avoid accidents during the sky lantern festival there later this month.
The airport vice president said safety measures will be stepped up to avoid collisions while a total of 148 flights will be affected Nov. 21 to 23, which is when the province holds the popular Yi Peng event to mark Loy Krathong.
Flight officer Thananrat Prasertsri said 44 domestic flights and 16 international flights will be canceled, while those rescheduled are 69 domestic and 19 international.
He added the airport will patrol the runways 10 times daily to clean up lanterns that fall into the area, and surveillance and security measures inside and around the airport will also be stepped up.
According to regulations, sky lanterns can only be released 7pm to 1am. Flights during the three-day festival are rescheduled to land before 6pm, Thananrat said.
He said the airport found 108 lanterns flew into the area last year, but said the campaign to raise safety awareness has proven effective, as the number fell significantly from the 1,425 found in 2013.