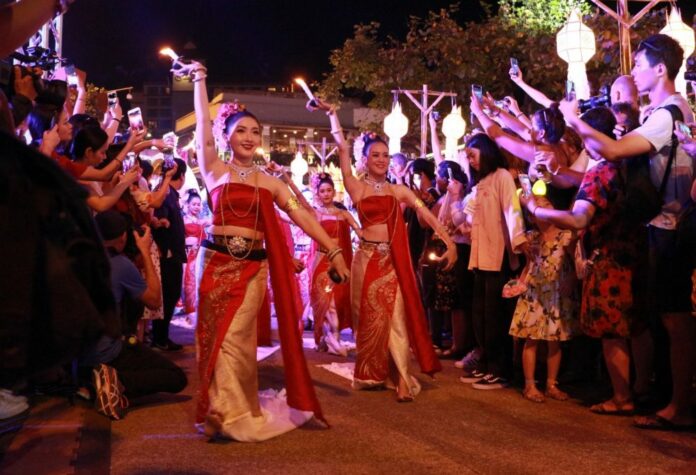 BANGKOK — After a two year hiatus, the river lantern festival of Loy Krathong is making a comeback in its blazing glory this evening.
Vendors countrywide are busy sewing banana leafs into krathongs, festivities are planned and even junta chairman Prayuth Chan-ocha will personally float his krathong at a canal next to Government House later today, according to officials.
Up north in Chiang Mai province, the local variation of Loy Krathong kicked off last night. Called Yi Peng festival, it involved floating krathongs in rivers and releasing lit lantern balloons into the night sky.
A total of 148 flights were either canceled or rescheduled to avoid coming in contact with these lanterns.
In Sukhothai province, identified by official historical narratives as the birthplace of Loy Krathong, palace aides brought a royal lantern lit by King Vajiralongkorn himself for ceremonial use tonight.
In Bangkok, up to 30 parks will be opened to Loy Krathong revellers tonight.