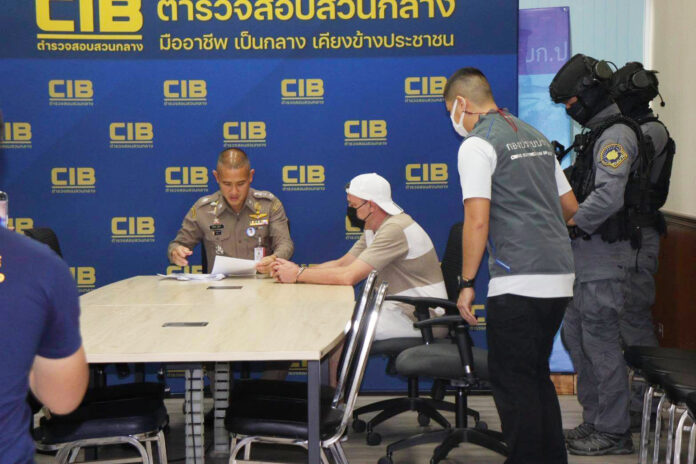 A British drug trafficking ring leader was arrested in Bangkok, five years after he skipped bail in Britain to hide in Thailand. The Royal Thai police disclosed on Saturday 11 February 2023.
Richard Mark Wakeling, 54, was sentenced by the English Court to 11 years in prison for trafficking 8 million pounds worth of methamphetamine from Italy to the UK by land.
Wakeling, who also goes by another passport name of Aaron Peter Lumsden, then skip bail and fled the UK before the ruling was made.
He had been living in the beachside town of Hua Hin before was arrested while visiting a friend in Bangkok. The Royal Thai Police arrested the fugitive on Friday at a Bangkok garage where he had been collecting his car after repairs.
According to Express, the British press,  Wakeling, 55, from Brentwood in Essex, tried to import £8million of liquid amphetamine into the UK in April 2016. He fled in 2018 before his 12-week trial began and was sentenced to 11 years in his absence at Chelmsford Crown Court on April 9 of that year.
Wakeling, who has a prosthetic lower right leg, was placed on the National Crime Agency (NCA)'s "most wanted" list, and appeals were issued for information to help trace him.
He remains in custody with extradition proceedings under way.