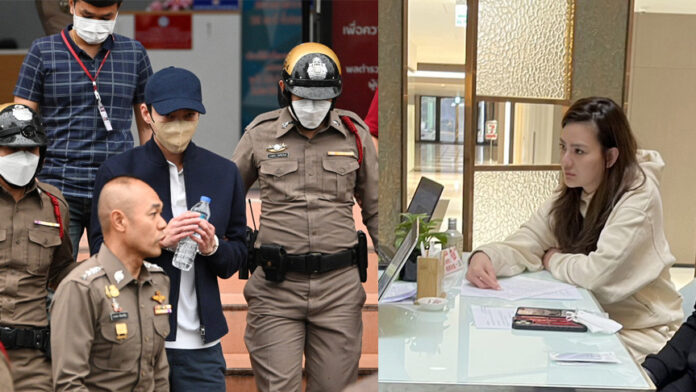 After being arrested at Suvarnabhumi International Airport at 9.30 p.m. on February 14, Chaiwat Kachornboonthaworn, also known as Benz Daemon, was taken to the 3rd Cyber Crime Investigation Bureau (CCID3) and interrogated for 4 hours overnight along with his lawyer, Pisit Chutipornpongchai.
Benz Daemon denied all the accusations and asked to testify in court. At the conclusion of the interrogation, Pol. Maj. Gen. Satit Promumai, the commander of CCID3, instructed an investigating officer to have him committed to Thung Song Hong Police Station at 3 a.m. on February 15.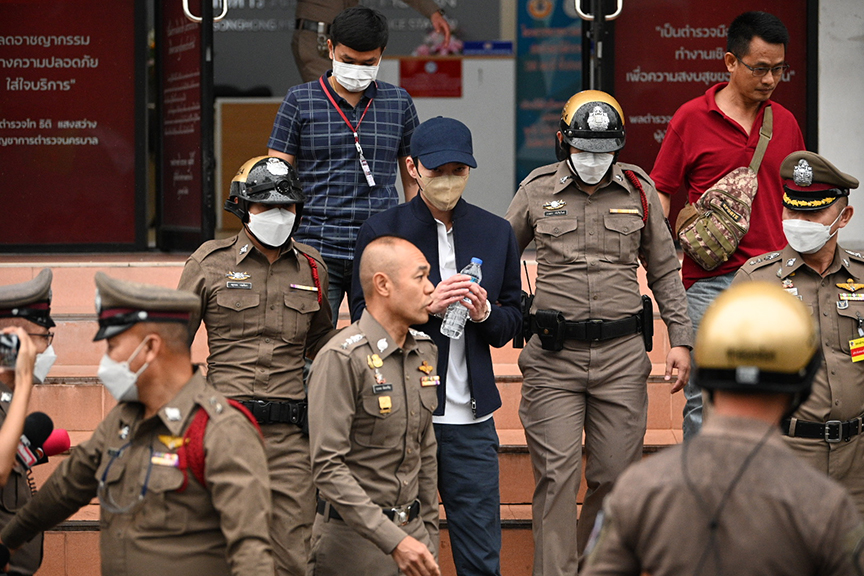 At Thung Song Hong Police Station, investigating officers took Benz Daemon into custody for the first round in criminal court and asked the court to deny bail because the case had a high penalty and could affect the evidence.
Later, the criminal court denied bail, despite his brother posting 12 million baht in assets as surety. The police took the accused to Bangkok Remand Prison.
SUFFERING FROM DEPRESSION
During the day, Benz appeared to be very stressed. The lawyer revealed that he had never been confronted with such a situation before and that he was suffering from depression.
When reporters asked Benz if he denied all the accusations, he nodded and said, "I want justice."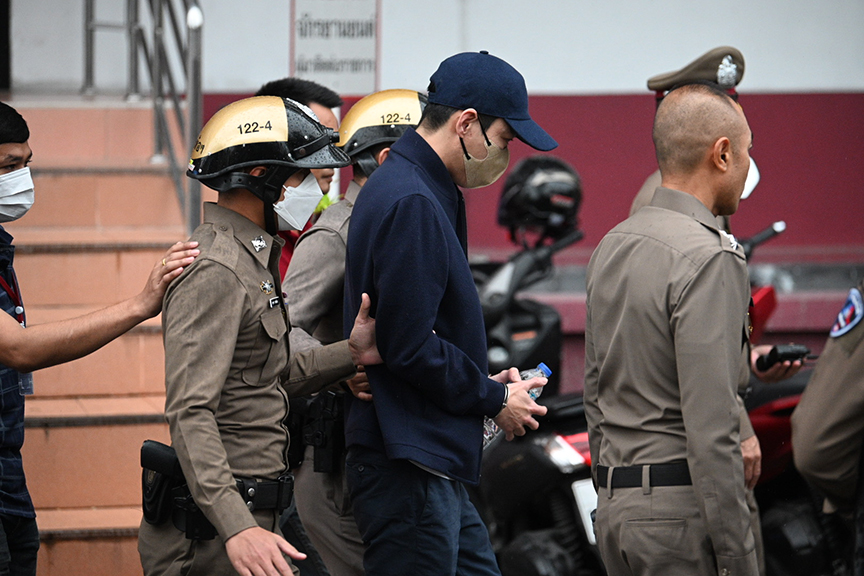 He refused to talk about the allegation of assault by his ex-girlfriend, Dew Arisara Thongborisut, the whistleblower in the case Macau 888, saying, "I do not want to talk about it." When asked by a reporter if he was suffering from depression, he nodded.
The public has been following this case closely since Dew Arisara published a report on January 15 about a family of four brothers whose nick names all begin with "B" and who are involved in a gambling website called Macau 888.
At the time, the Thai police were the focus of constant scandals such as corruption by the Chinese mafia, abuse of power for personal gain in the motorcade on female Chinese tourist, and extortion of money from a Taiwanese actress.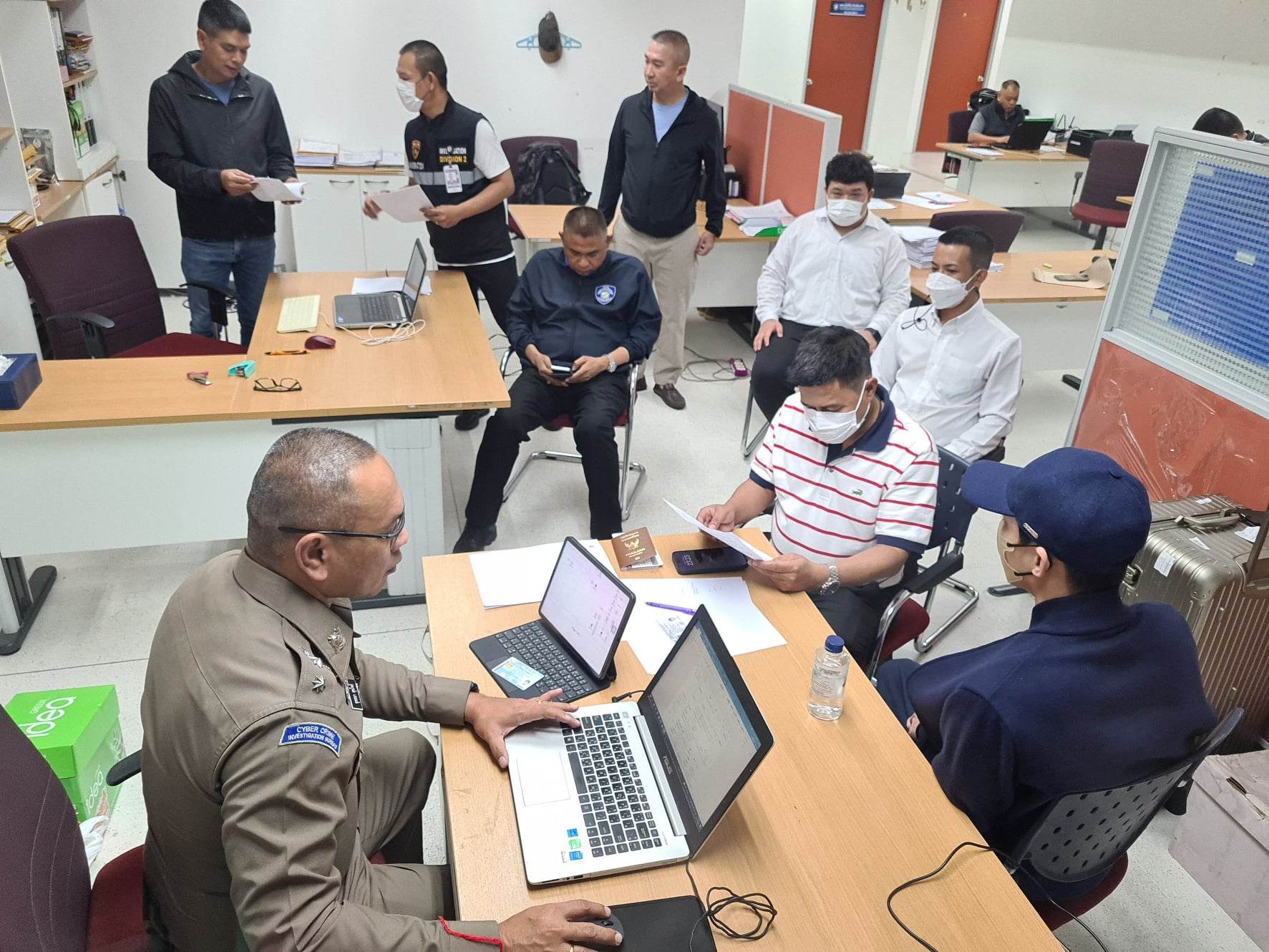 For Macau 888, there has been public criticism that the site would not have lasted as long if the police were not involved or benefiting. In addition, Benz Daemon's youngest brother, Capt. Bright, Pol. Capt. Kunakorn Kachornboonthaworn, also holds a high-ranking position as Deputy Inspector of the Immigration Police. Capt. Bright has already tendered his resignation to take care of his old father.
USEFUL INFORMATION
Pol. Gen. Damrongsak Kittiprapas, the head of the Thai National Police, has instructed the cyber investigation team to request more information from Dew Arisara, who has disclosed all evidence in Taiwan since February 13, and the team has returned to Thailand.
Pol. Maj. Gen. Wiwat Kamchamnan, deputy chief of the Cyber Crime Investigation Bureau, told reporters on February 15 that police received useful information for further investigation after the interrogation of Dew Arisara in Taiwan, and some of the information is consistent with the current plan.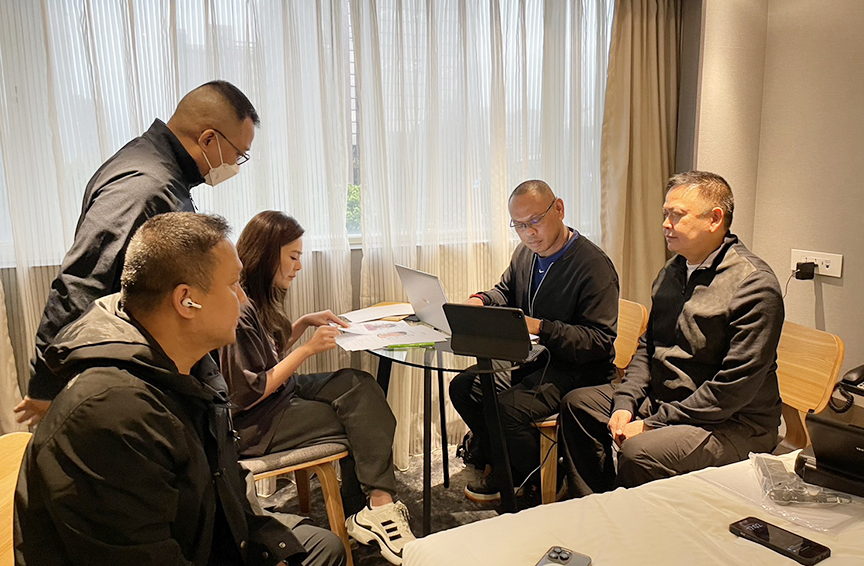 "Dew Arisara stated that she was aware of Benz Daemon's online gambling website while they were dating.Benz has been in business for more than 10 years, starting as a small family business. "After making more sales, he opened a business and nightclubs."
Arisa also plans to return to Thailand next March and hand over more videos and pictures to the police that provide evidence of the assault. She will also file a complaint of assault and attempted murder with investigators at Thong Lor Police Station together with her lawyer.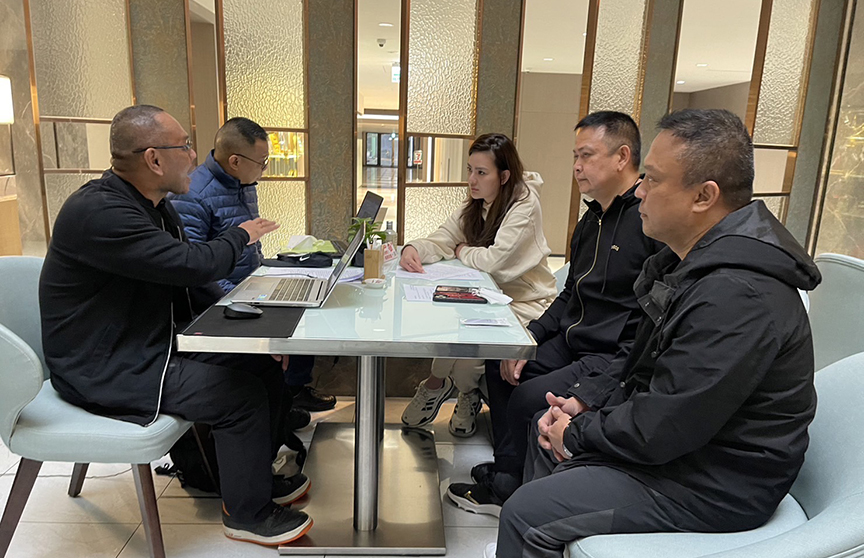 Pol. Maj. Gen. Wiwat added that investigators are examining the connections between the evidence to see if they can seek an additional warrant, particularly against the "B" brothers, who have been shown to have an obvious connection, including Capt. Bright, who had previously denied wrongdoing. If found guilty, they will all be prosecuted, including Big and Boss, who live aboard.
To date, a total of 55 people face arrest warrant, eight of whom are the main accused.
Related Article :