Chiang Mai International Airport celebrated its 35th anniversary on March 1, 2023, with a record more than 200% increase in passenger arrivals.
Vijit Keawsaitiam, General Manager of Chiang Mai International Airport, Airports of Thailand, said on this occasion that Chiang Mai Airport has grown steadily over the past 10 years, reaching a record 11.3 million passenger arrivals in 2019. Only in 2020 – 2021, during the pandemic, did the airport see a decline in flight and passenger numbers.
Following the Thai and international governments' decision to resume international travel, the airport has seen growth in flight and passenger arrivals again in 2022.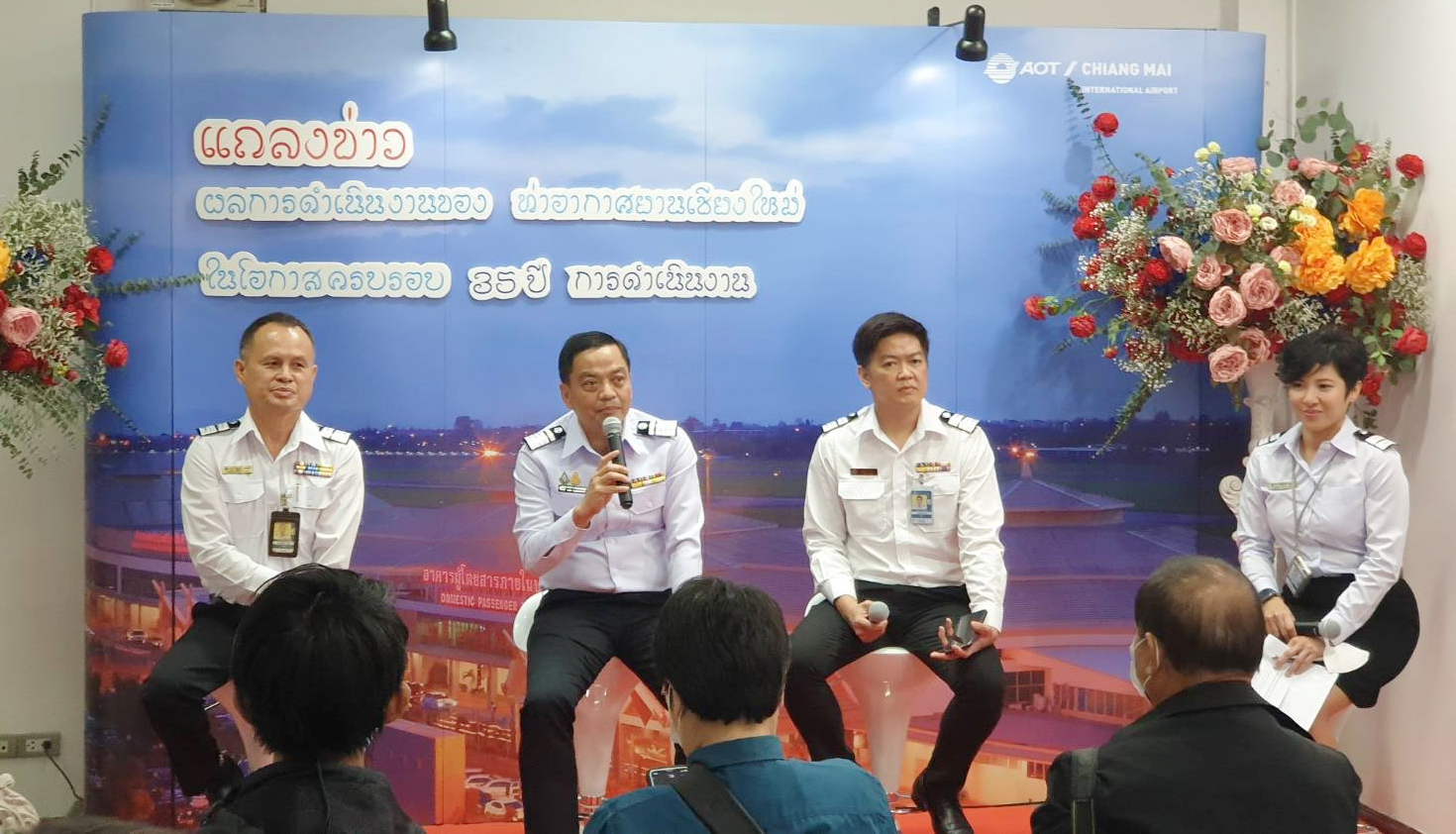 The number of commercial flights was 39,027, an increase of 99.88 percent over the previous year. Passenger arrivals reached 5.46 million, an increase of 209.72 percent over the previous year. Freight transferred is 5,588 metric tons, an increase of 68.42 percent compared to 2021.
Chiang Mai Airport Deputy Director (Operations) Nattawut Ta-inta said the airport currently operates 24 airlines on 30 routes, 12 on domestic routes and 18 on international routes. Now it has operated at about 63 percent of its 2019 record before COVID-19 hit.
He added that the airport will open a new route, Kunming – Chiang Mai, this summer, around late March.
Chiang Mai Airport Deputy Director (Business Support) Sarayut Jumpa told reporters that the 10-billion baht (287 million U.S. dollars) Chiang Mai Airport Expansion Phase 1 project is now under Environmental Impact Assessment (EIA) and looking for contractors.
The 5-year project aims to build 2 additional buildings and another 32 bays to welcome 16.5 million tourists a year. He added that the airport will be able to receive 20 million travelers in the future. Sarayut said they should engage the contractor within the 2023 financial year.
Right now, the airport wants to spend 700 million to solve the space problem by constructing replacement buildings such as the fire station, the warehouse and the car parks. It expects to have found a contractor by the 2023 financial year.
______