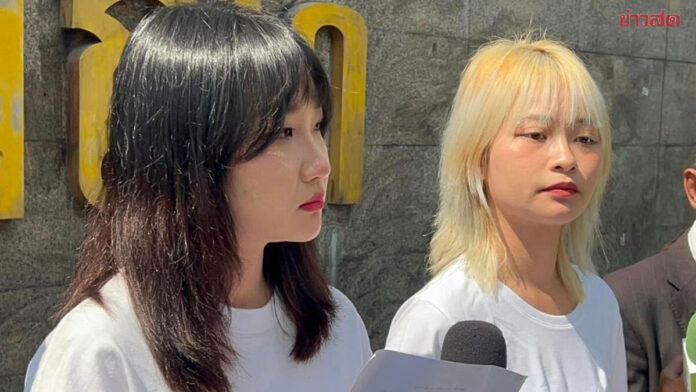 Political hunger strikers Tawan and Bam announce the end of their hunger strike Saturday after 53 days. The two said in a statement they will save their lives in order to continue the fight.
Tantawan "Tawan" Tuatulanon, 21, and Orawan "Bam" Phuphong, 23, have been on hunger strike since Jan 18. Their three demands are: reform of the justice system, bail rights for all pre-trial political prisoners and pending for all political parties to support the abolition of the lese majeste and sedition laws.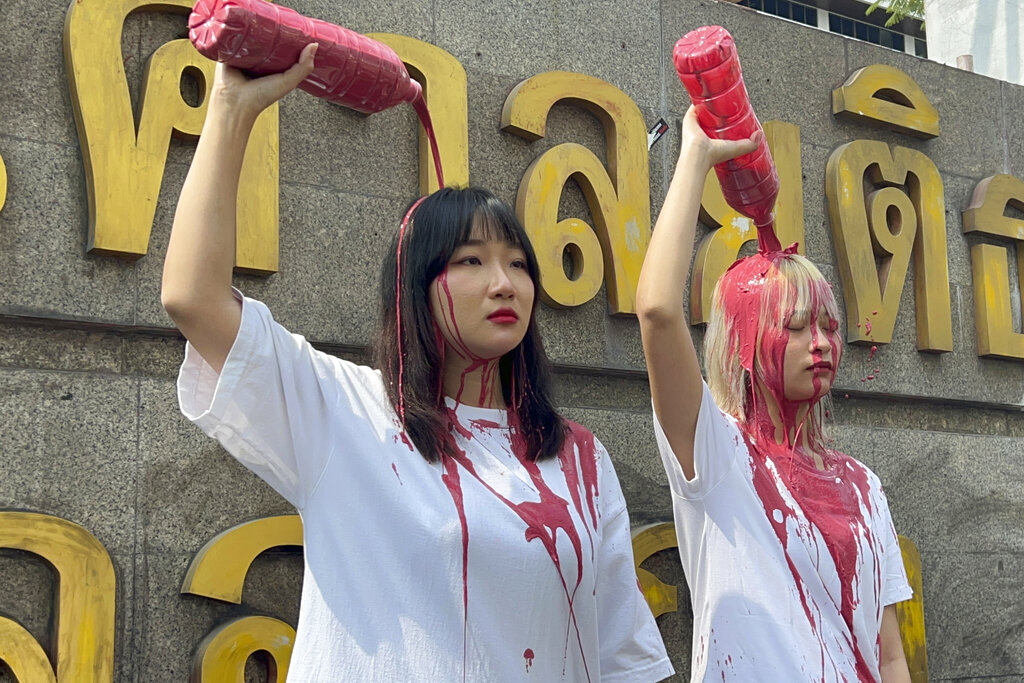 Only one of their three demands have been partly met –  to guarantee all political pre-trial detainees – as a number but not all were granted bail. Their two other demands, judicial reform and for all political parties to support the abolition of the lese majeste law, were not met.
During their hunger strikes, Tawan and Bam were admitted to Thammasat University Hospital twice after their health became very frail.
On March 3, 2023, after protesting for more than 40 days, both of them had body pain and low fluid intake, blood test results are not normal. Kidney function began to have problems.  Afraid of kidney failure, Kritsadang Nutcharas, an attorney, has asked two political hunger strikers to go back to the hospital since then.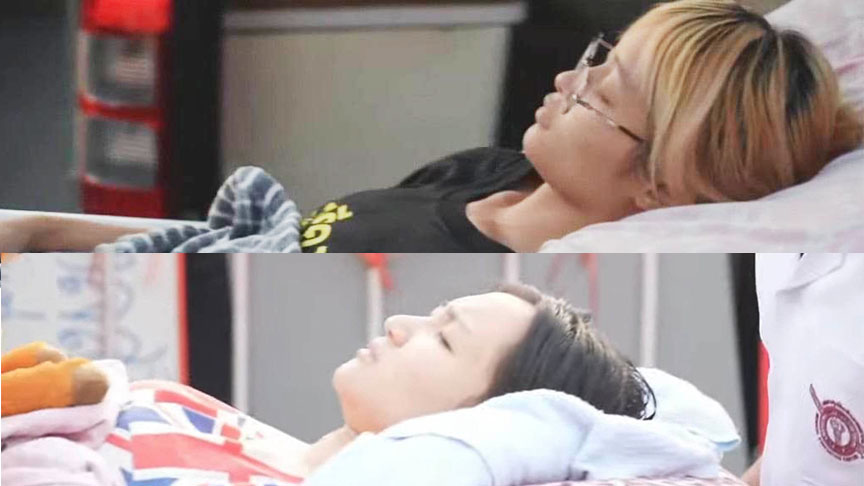 Even though the symptoms of both of them are now beyond life-threatening. It is expected that it will take some time to receive care at Thammasat Hospital.
In their statement, Tawan and Bam are still worried when they receive the news that there are more political prisoners arrested and imprisoned. The defendants in the case of lese majeste in front of the German embassy didn't get a chance to fight the lawsuit. This proved that their claims were valid. Finally, both of them asked everyone to keep fighting, even without them.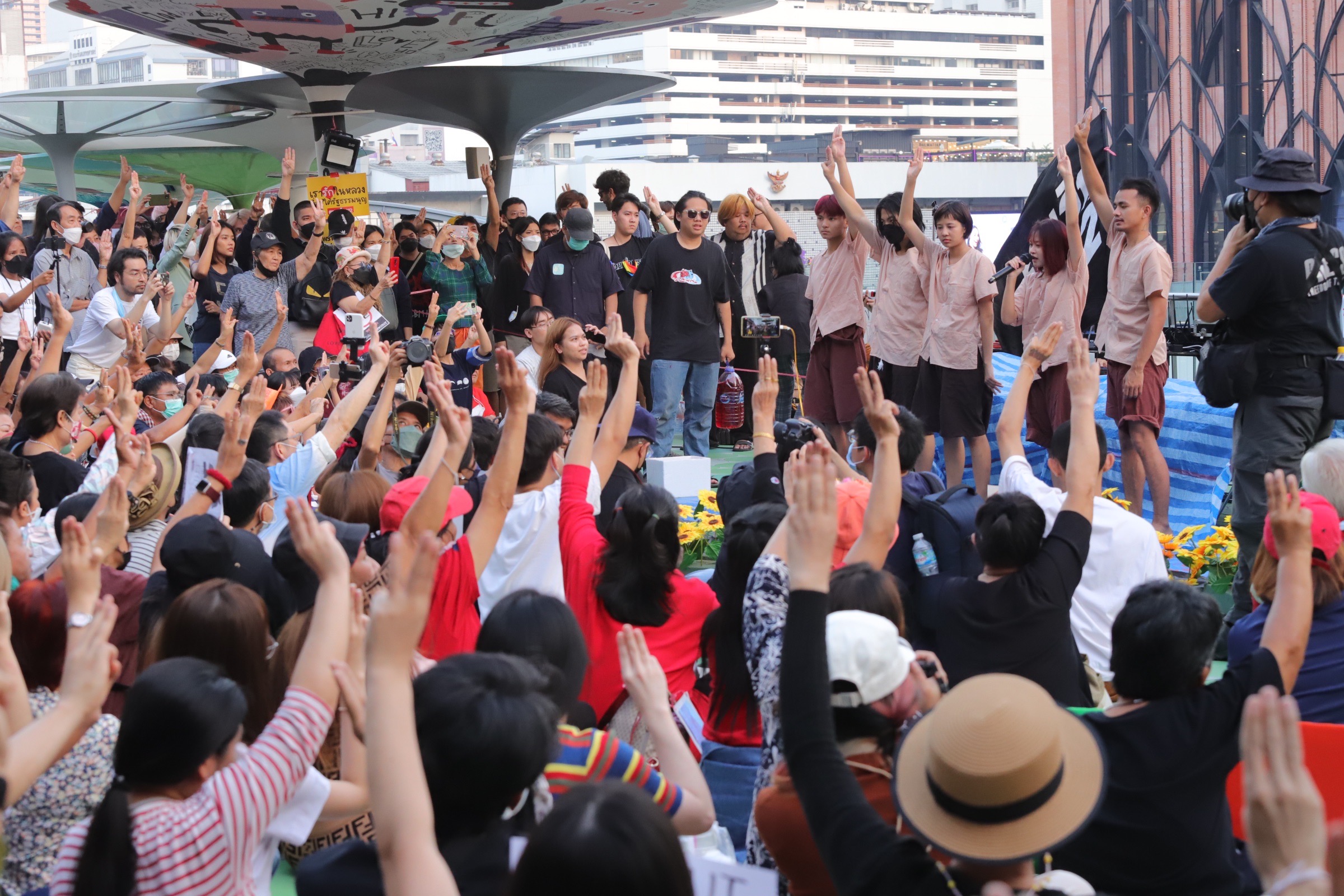 According to Associated Press, Opposition political parties had offered support for some of the hunger strikers' demands, but they and other sympathizers at the same time implored the women to save themselves.
Several expressed approval on social media Saturday of the decision to end their strike.
"The announcement to end the hunger strike by #TawanBam is not a defeat. The dictatorship is not worth the lives of young people," Jiraporn Sindhuprai, a lawmaker from the Pheu Thai Party, said in a Twitter post.
"The word hero for this country does not always come with justice. I ask my two young sisters to look after their lives and remain an important part of the people's fight."
______
Related Article:
Tawan and Bam return to the hospital; their health is worrisome