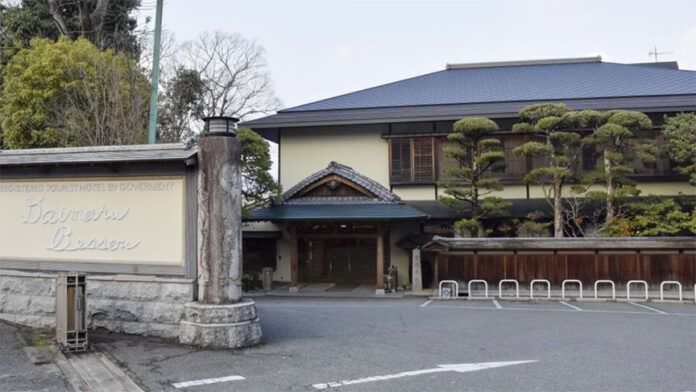 The former head of the operator of a southwestern Japan inn, who came under fire for only changing hot spring bathwater twice a year, allowing legionella bacteria to proliferate beyond the allowable limit, has died in a suspected suicide, police said Sunday.
Makoto Yamada, 70, was found dead by a passerby on a mountain road in the city Sunday morning, with a suicide note discovered in a nearby car, the police said.
After admitting the misconduct in February, Yamada resigned as head of the operator of Daimaru Besso, the century-old ryokan-style inn in Chikushino, Fukuoka Prefecture.
According to the police, the note read, "I am very sorry. I feel morally responsible for everything. Please take care of the rest."
Police searched the inn on Friday, suspecting it had falsely reported to the Fukuoka prefectural government that it had properly changed the bathwater and added chlorine after an inspection in August last year found legionella at twice the allowable limit.
An additional inspection in November found the bacteria level had skyrocketed to 3,700 times over the limit. The prefecture filed a criminal complaint Wednesday for suspected Public Bath Houses Act violations, prompting the police to investigate.
At a press conference late last month, Yamada, then head of the operator, admitted to making a false report, saying, "I told my staff it was OK not to change the bathwater as fewer people were using it."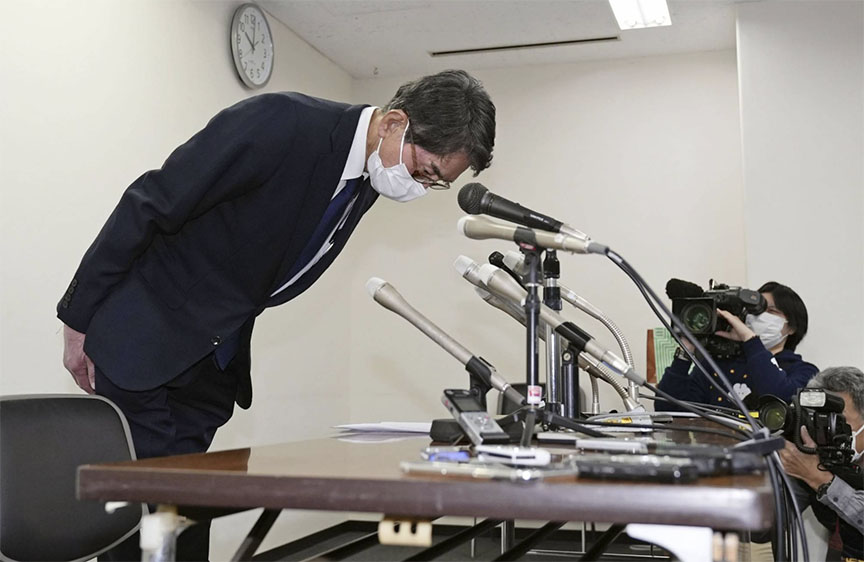 He also admitted to instructing staff to falsify bathwater chlorination records submitted to a public health office despite knowing that doing so was illegal.
A local ordinance says recirculated bathwater that is used daily must be changed at least once a week.
Yamada resigned as head of the inn operator on March 2 to take responsibility for the misconduct.
The inn was founded in 1865, and its past guests include Emperor Hirohito, posthumously known as Emperor Showa, according to its website.