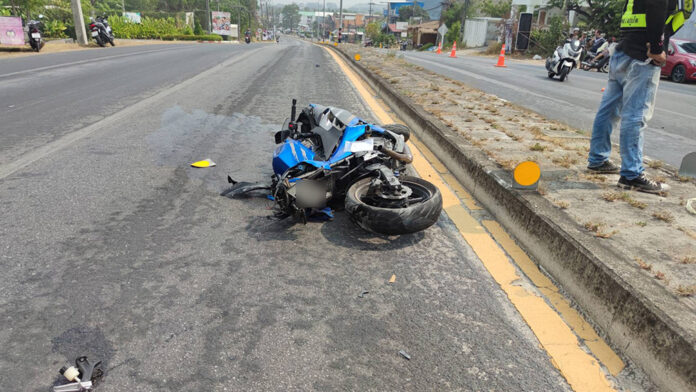 A motorbike accident near Kuan Wijit Bungalow, Viset Road, Moo 7, Rawai Subdistrict, Muang District, Phuket Province, left a Russian guy with serious injuries on April 15, 2023.
Mr.Vladislay Kalaev, 28, lost control of his motorbike and leapt across the street isle into oncoming traffic. He was hit by a bronze Isuzu pickup truck, breaking both of his legs and injuring the Isuzu driver.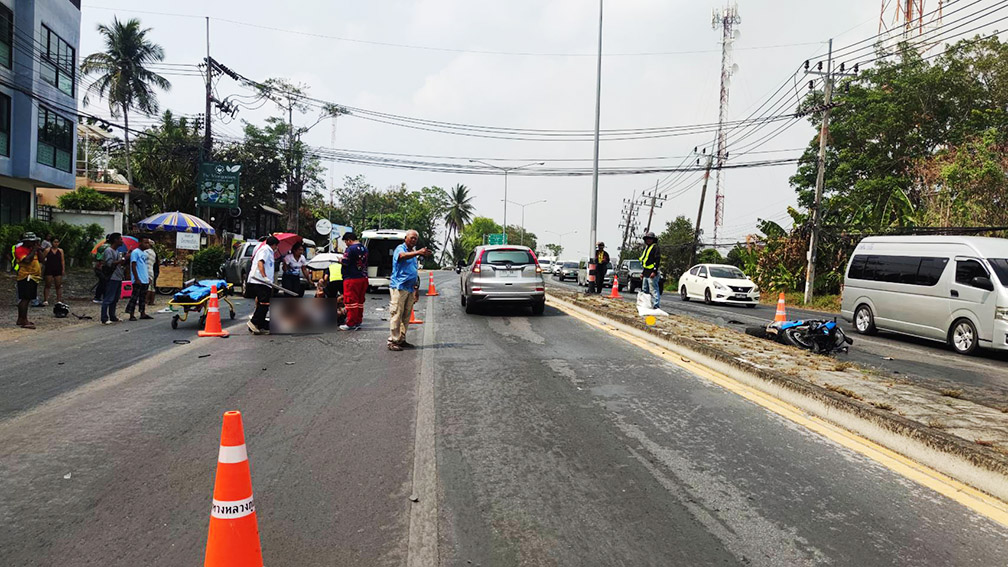 Mr. Jarin Phonsongkram, 52, was injured by the car's glass. The rescue team then gave first aid before rushing the two injured people to Chalong Hospital.
According to the preliminary inquiry, an eyewitness reported seeing a Russian man on a blue Kawasaki Ninja motorcycle headed to Rawai Beach from the Saiyuan T-junction. When he arrived at the scence, the bike had slid over the street isle and crashed with a pickup vehicle travelling in the opposite direction. Both vehicles were damaged.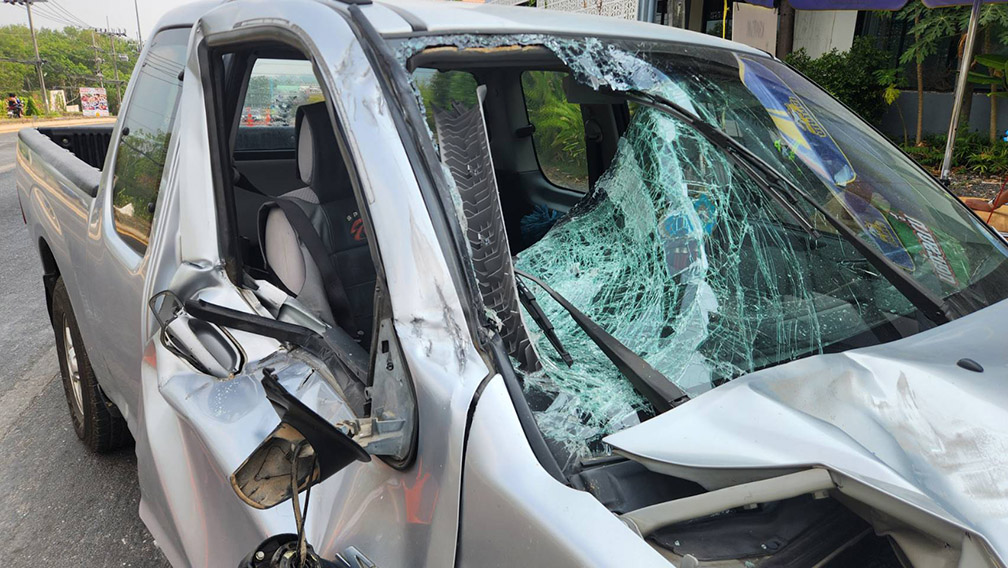 The officer lifted both vehicles to Chalong Police Station and investigated CCTV cameras for clear information for further inquiry.
Previously on April 8, two Russian brothers riding a motorbike crashed sideways in Phuket Province, the elder named Maksim, 36, has died. The younger brother, Mr. Andrei, 32, was badly hurt.
The accident had happened near Bang Pae Waterfall in Ban Bang Rong, Village No. 3, Pa Klok Subdistrict, Thalang District.
The officer assumed that Mr. Maksim rode a motorcycle and Mr. Andrei sat on the back. They travelled to the Patong area to visit Bang Tao Beach, Choeng Thale Subdistrict, and Bang Pae Waterfall, Pa Klok Subdistrict.
On the way back to their hotel, Mr. Maksim rode a motorcycle around a curve and unexpectedly fell to his death because he was unfamiliar with the route.
______