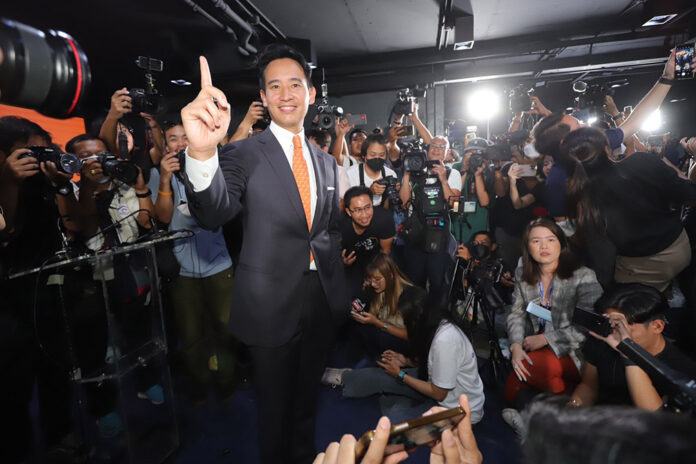 Pita Limjaroenrat, leader of the Move Forward Party, which won the general election, confirmed the talk with Paetongtarn Shinawatra of Pheu Thai Party and the other 6 parties to form a government, including Move Forward, Pheu Thai, Thai Sang Thai, Prachachat, Sereeruamthai and Fair Party. The 6 parties have a combined 309 seats. Pita said there will be memoranda of understanding for the 100 days and the 1 year. He stressed that he is ready to take over as Defence Minister. One senator warned that this calculation might not work out.
Please note: Move Forward Party get one more seat of constituency MPs, so a combined seats of six parties is 310.
Move Forward leader Pita Limjaroenrat confirmed a conversation with Paetongtarn Shinawatra, Pheu Thai leader, at Move Forward headquarter on May 15 after the unofficial Election Commission result indicated Move Forward's victory. He said Paetongtarn was also ready to cooperate. Pita added that he had asked the other 5 parties to form a government.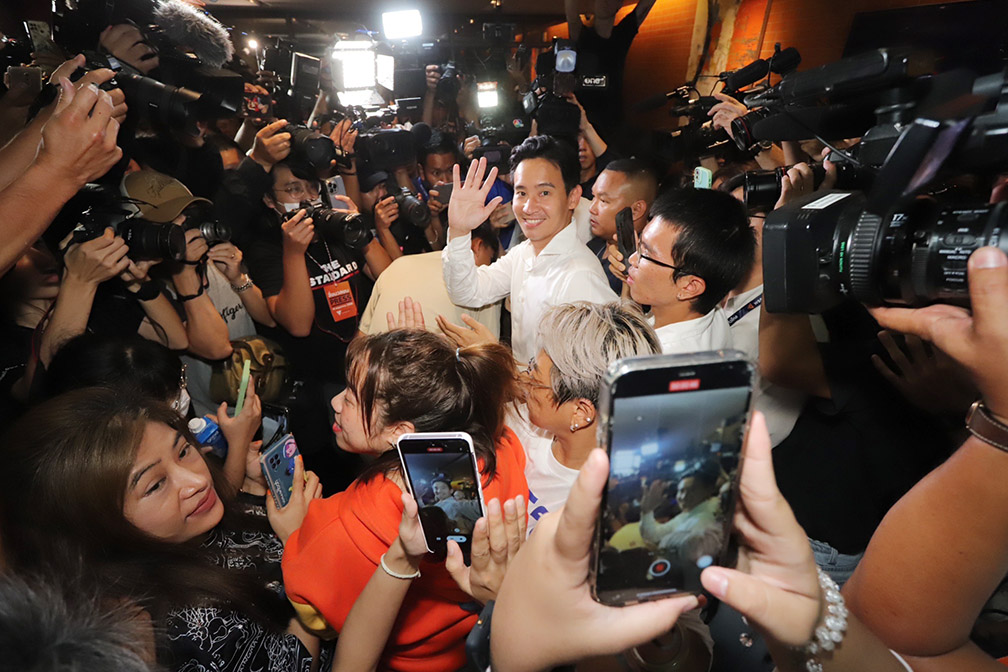 Move Forward also called on the Thai Sang Thai, Prachachat and Sereeruamthai (Thai Liberal) to join the coalition. Later, it will call on the Fair Party to join the government as it supports the party's work for peace in the three southern border provinces [Pattani, Yala and Narathiwat]. The Fair Party seat will also help Pita's government reach 310 seats, enough to be a majority government.
Pita said he will discuss further details, guidelines and framework. There will be a Memorandum of Understanding (MOU) so that the public can see what will happen to the country in the next 100 days and the next 1 year. He will try to implement what he promised the people – to organise the referendum for the Constituent Assembly to transfer power legally and effectively.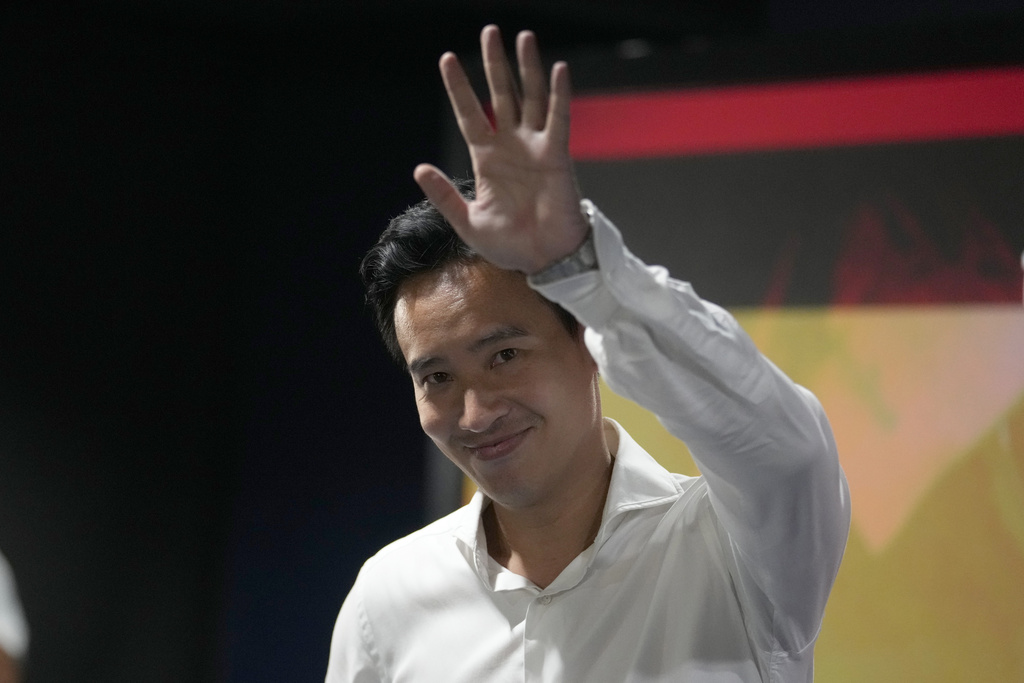 Pita also stressed the importance of reforming the army and abolishing conscription. He said that he is ready to take over as Defence Minister if the need arises. However, he is also ready to leave the job to someone who is suitable for the role.
Asked about the amendment to Section 112, Pita said the motion can be tabled in Parliament as Move Forward has 151 seats, enough to table the motion. He also said it was more important to take care of those affected by the law and allow amnesty. He said he was concerned about the relationship between the younger people and the institution. Therefore, a discussion of the issue should take place soon before it builds up further and finally explodes, which he does not want to see.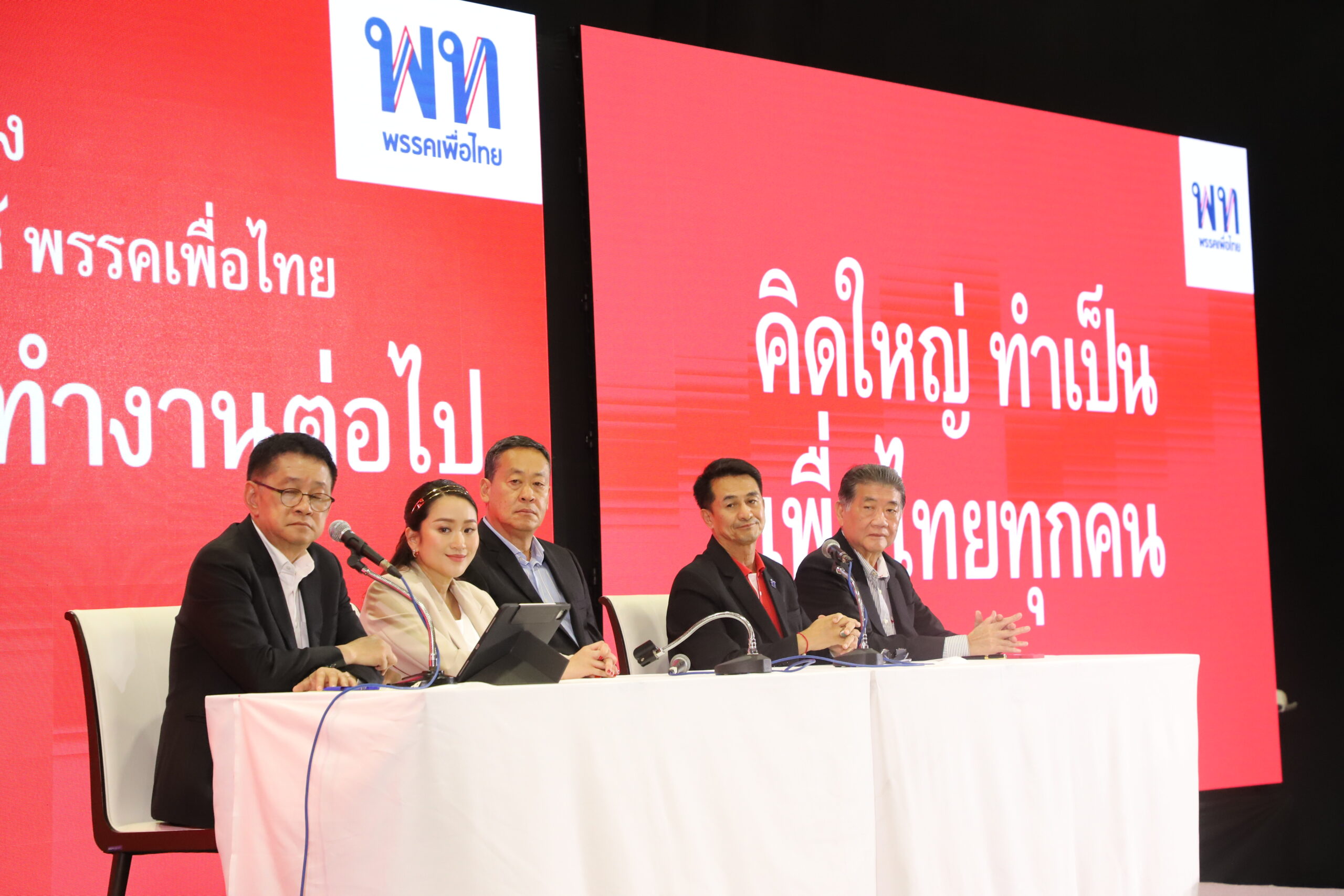 Asked if he was worried that the Senator would not vote in his favour to become Prime Minister, allowing Move Forward to gain 376 votes, he replied that he was not worried because the public had already expressed its needs and it would be a rash force against the will of the public which would not benefit either side.
Asked why he did not invite Bhumjaijhai to join the government, Pita said that it was not necessary at the moment – having more than 300 seats was enough. He believed that no one would dare to upset the consensus of the public. Pita added that Bhumjaijhai leader Anutin Charnvirakul has not called him yet.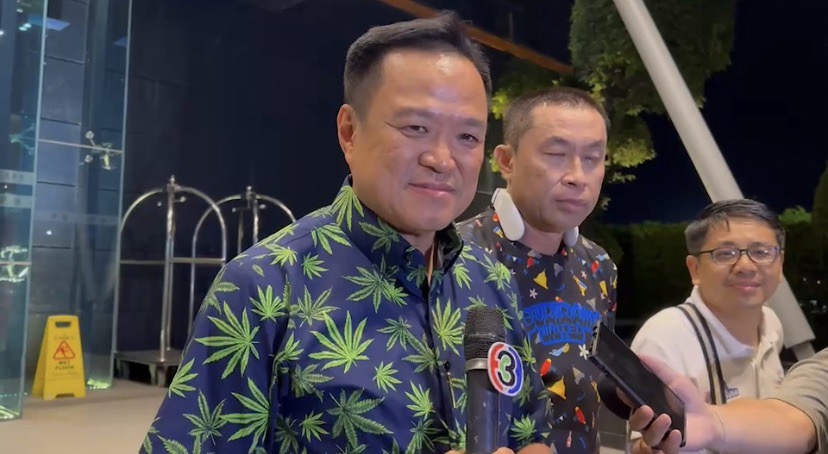 Chalermchai Fuangkon, a Senator, spoke about the Senator's position on the voting of the Prime Minister. If Move Forward, Pheu Thai and other former opposition parties join forces to form the government with 309 votes, there is a likelihood that other senators will not vote in favour of Move Forward.
He explained that while he would vote for any government that has more than 250 votes, other senators might not think so. He added that having only 310 votes is not enough. To be a solid government, the total number of votes must first be 376. He added that Move Forward should not leave this to the Senators as Pita must remember who forms this group of Senators.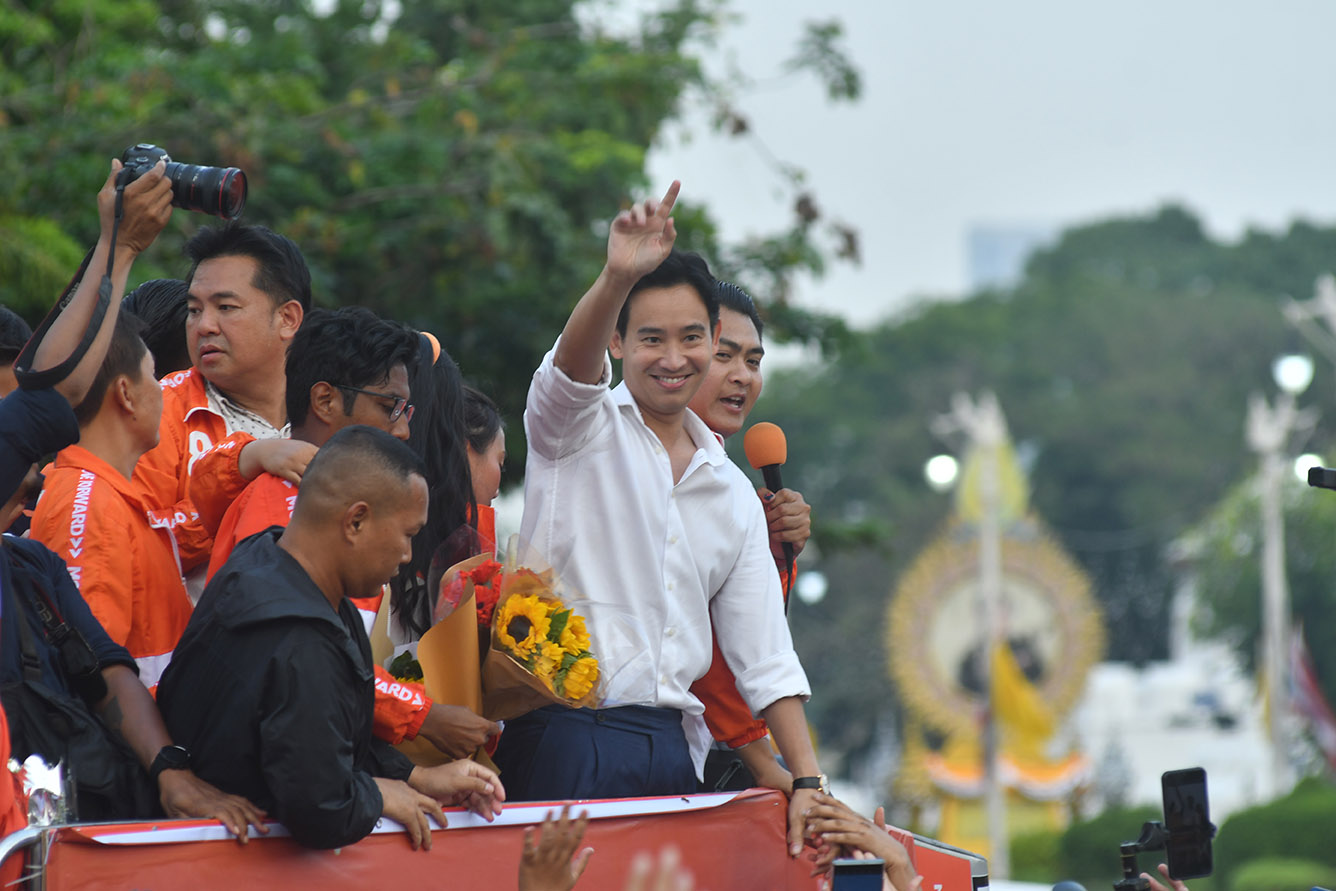 An influential senator Wanchai Sornsiri said on Monday he and some senators will have to take other factors into consideration such as the party's policies. Wanchai pointed out that Move Forward Party itself didn't win a simple majority of the lower House which is 251 out of 500 but won much fewer seats at so it cannot claim otherwise.
"I'm not sure that the Number 1 party will always be able to form a government," he said, adding that Pheu Thai won the most seats back in 2019 but unable to form a government and ends up in the opposition camp.
Another conservative senator Kittisak Rattanawaraha said the qualifications of a PM is the person must be loyal to the monarchy, religion, nation.