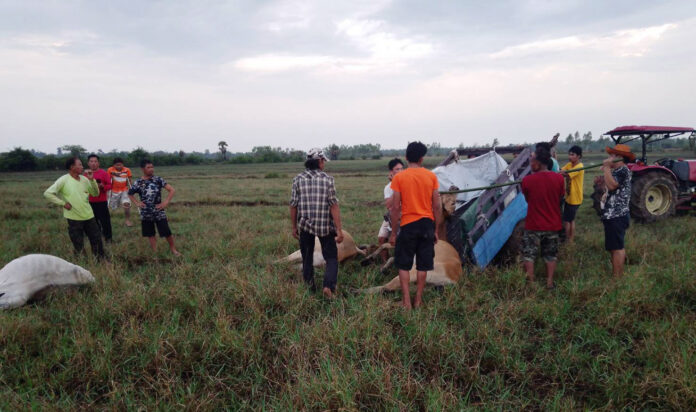 Many areas in Isan or northeastern Thailand are experiencing extreme weather, including storms, torrential rain, thunder, and lightning, as the rainy season begins.
At Ban Non-Sang in Nong Bua Lam Phu province was hit by heavy storms and rain as well as several lightning strikes on 23 May, it was found that 6 cows were dead. The corpses were lying side by side on the ground of the paddy field.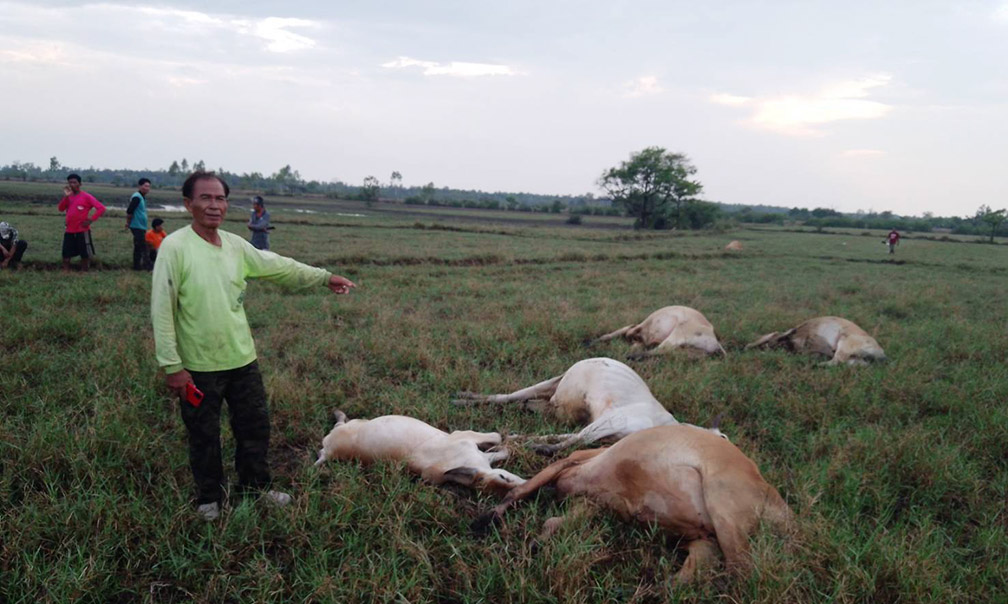 Thongwan Jitchoti, Chief Executive of the Non-Sang Subdistrict Administrative Organization, said that after an investigation in the area,  that the sight was pitiful.
All the cows belong to Suban Tuna, 75, a local man from the Non-Sang sub-district. Suban and his family went to the scene to see their dead cows with sadness because all the cows were adults and if he sold the cows, he would receive a total of 200,000 baht.
Thongwan added that he felt sorry for the local people because according to government rules, the locals cannot be helped with money from these lightning damages. He only gave away his personal money by buying 3 cow carcasses for 10,000 baht each, 30,000 baht in total, to help Suban. Suban distributed the rest of the cow carcasses to his relatives and the locals.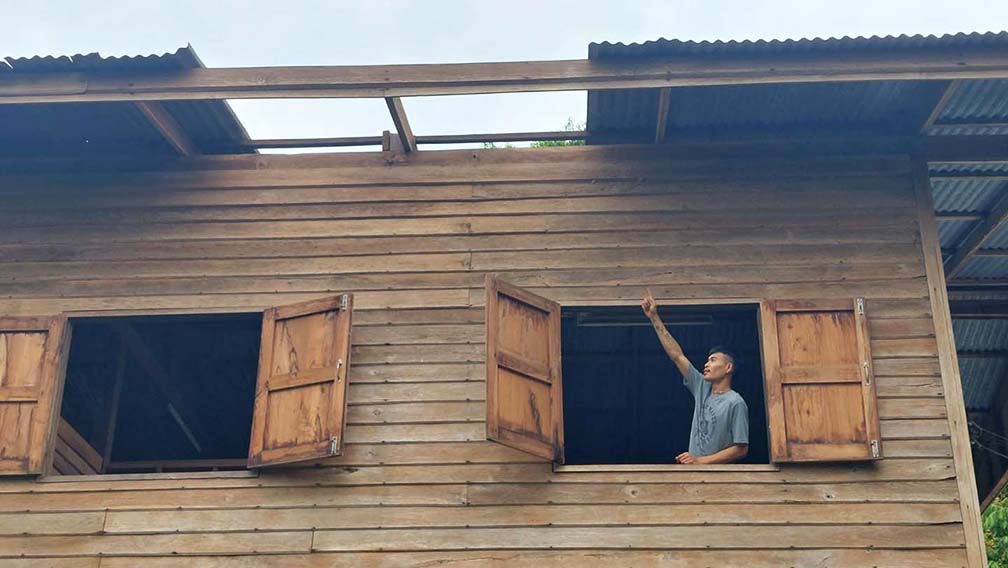 On May 24, a summer storm in Mukdahan Province damaged more than 20 houses in Chanot sub-district and Bang Sai Noi sub-district, Wan Yai district.
On the same night in Chaiyaphum Province, a massive tree branch was also thrown along both sides of the road by the storm, blocking vehicles from crossing. Two cars sank into a road under construction. Fortunately, no one was injured.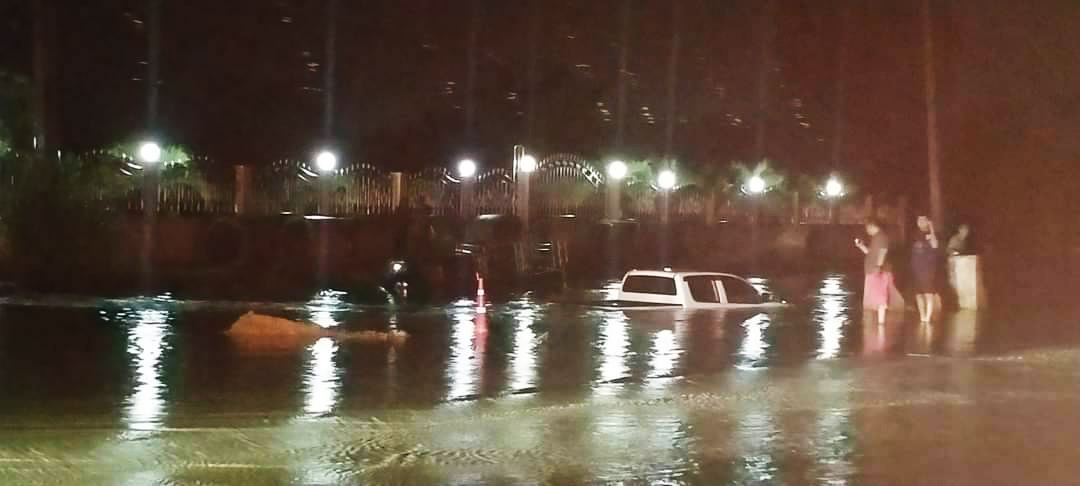 Thai Meteorological Department stated that during 25 – 26 and 30 May, scattered thundershowers. During 27 – 29 May, scattered to fairly widespread thundershowers with isolated heavy to very heavy rain. southwesterly winds 10 – 25 km/hr. Minimum temperature 22 – 26 °C. Maximum temperature 31 – 36 °C.