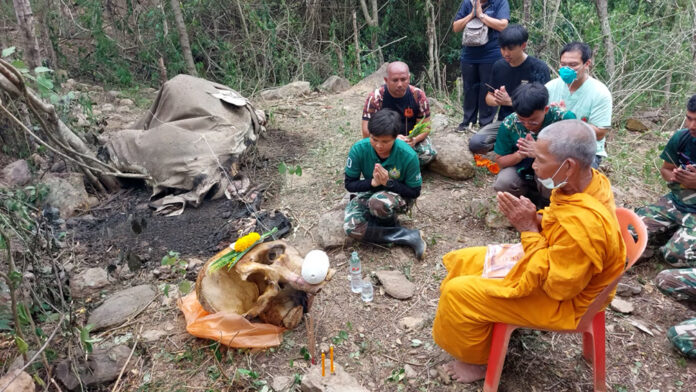 A male elephant with short tusks was discovered dead in Takian Yak Valley, Ban Tha Kratun, Khao Chao Sub-district, Pranburi District, Prachuap Khiri Khan Province, upper south Thailand on Sunday. He had been shot for more than a month.
A veterinarian working for the Kuiburi National Park Department stated that the wild elephant was between 7 and 10 years old, weighed about 1,500 kilogrammes, and had died at least 5 days before a villager discovered him.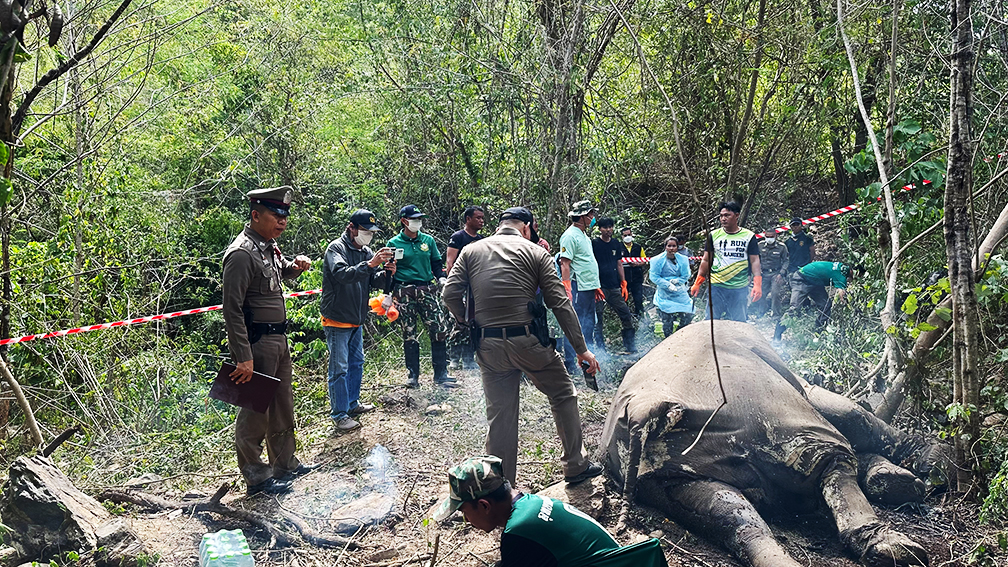 When park officials scanned the elephant's body with metal scanners, it generated a loud noise around the elephant's head and hips. The veterinary staff subsequently performed a biopsy and discovered a shotgun No. 12 bullet in the form of two tablets on the left cheek.
The veterinarian suspected that the elephant had been shot with a shotgun more than a month earlier, but it did not die right away, until the beginning of infection signs results in death.
Police at the Pranburi Police Station stated that they would investigate the elephant shooter, with a request to the government to work together to check those who have firearms in their possession, particularly shotgun firearms, which may have to be checked in Pranburi District, Sam Roi Yot District, and Hua Hin District to find evidence, and then proceed to investigate the elephant shooter.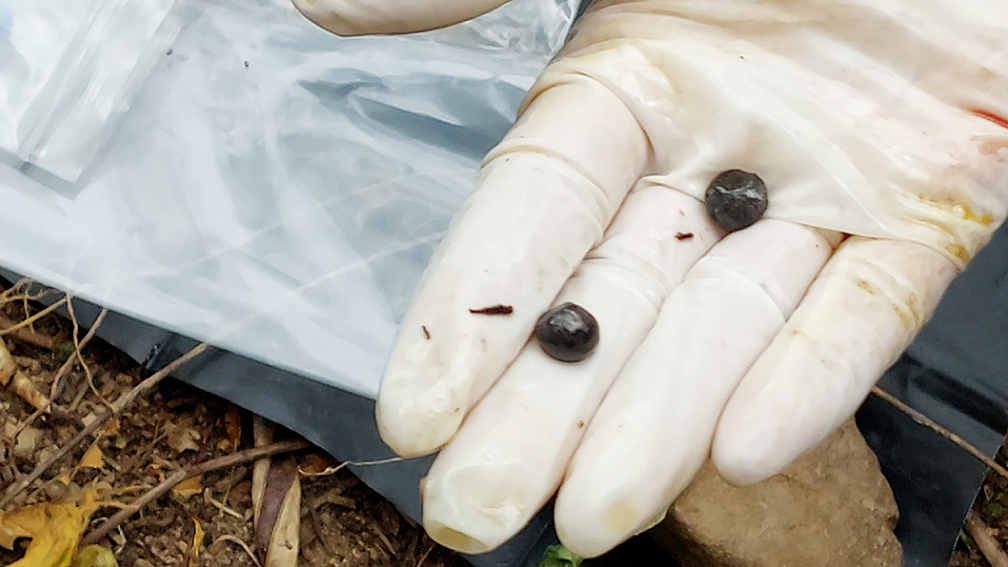 Recently, another male wild elephant was found shot dead on August 17 in the forest of Ban Nam Phu, Loei Province. Officials from the Phu Luang Wildlife Sanctuary examined the elephant and thought he had been dead for more than a week. They also discovered that the elephant was shot seven times, including four times in the head and once in the middle of the forehead.
There are about 4,000 wild elephants living in the wild in Thailand. The conflict between humans and wild elephants has been a sensitive topic for a long time.
______
Related articles: