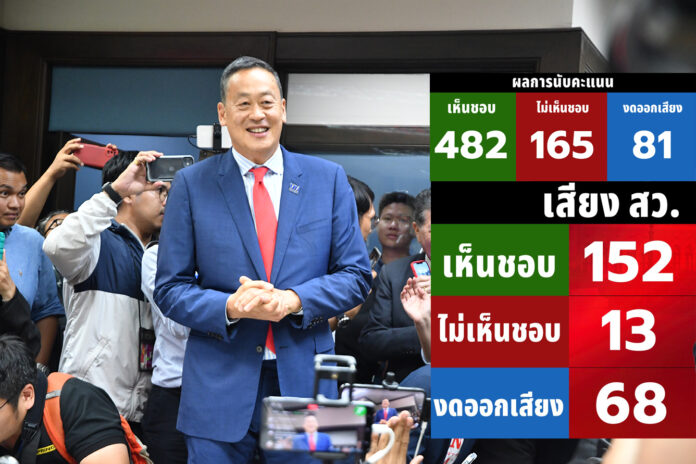 During the period when the government was formed under the leadership of Srettha Thavisin, Thai politics has repeatedly produced surprises, starting with the aftermath of the May 14 election and the return of Thaksin Shinawatra after 15 years. The formation of a center-right coalition government was also marked by unexpected twists and turns.
Although Srettha Thavisin received the expected bicameral votes, there were also some surprises in the 482 yes votes.
One of the biggest shocks was that 16 of 25 Democratic Party MPs voted for Srettha, reportedly infuriating former party leader Chuan Leekpai. This is expected to cause turmoil within the Democratic Party, especially since the election of a new party chairman and a new executive committee is still pending.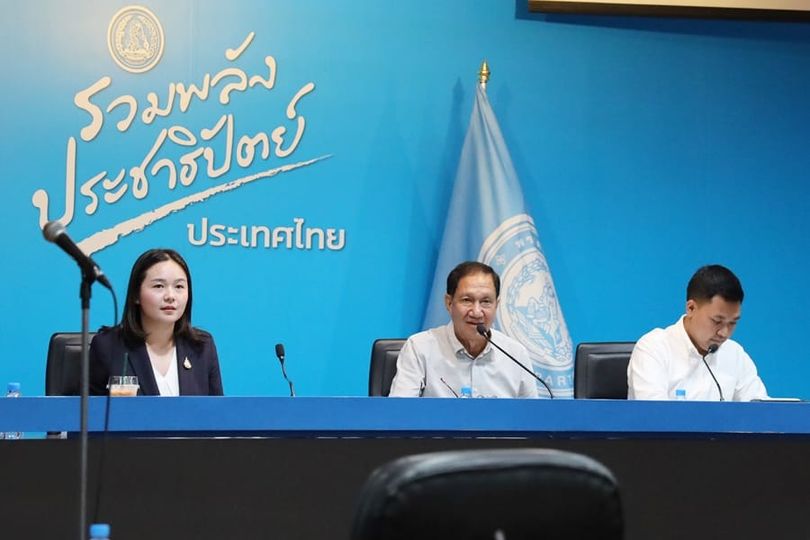 Caretaker Democrat Party leader Jurin Laksanawisit on Wednesday, August 23, ordered an investigation and asked the 16 MPs who voted for Srettha to explain why they voted against the party's resolution. Jurin said the party, with its 25 deputies, is not a "spare part" for other political parties.
Adding to the surprises, Gen. Prawit Wongsuwan, leader of the Phalang Pracharath Party and former deputy junta leader, did not show up to vote for Srettha despite his party being part of the coalition. In contrast, Gen Preecha Chan-o-cha, a junta-appointed senator and the younger brother of former junta leader Gen Prayut Chan-o-cha, voted for Srettha.
There are behind-the-scenes reports that Gen Prawit was displeased with the inclusion of the United Thai Nation Party Party in the government, which led to a reduction in his ministerial positions and an increase in negotiating power for the Pheu Thai.
Moreover, it is obvious that senators closely related to Gen Prayut voted for Srettha, while those connected to Gen. Prawit Wongsuwan voted against or abstained.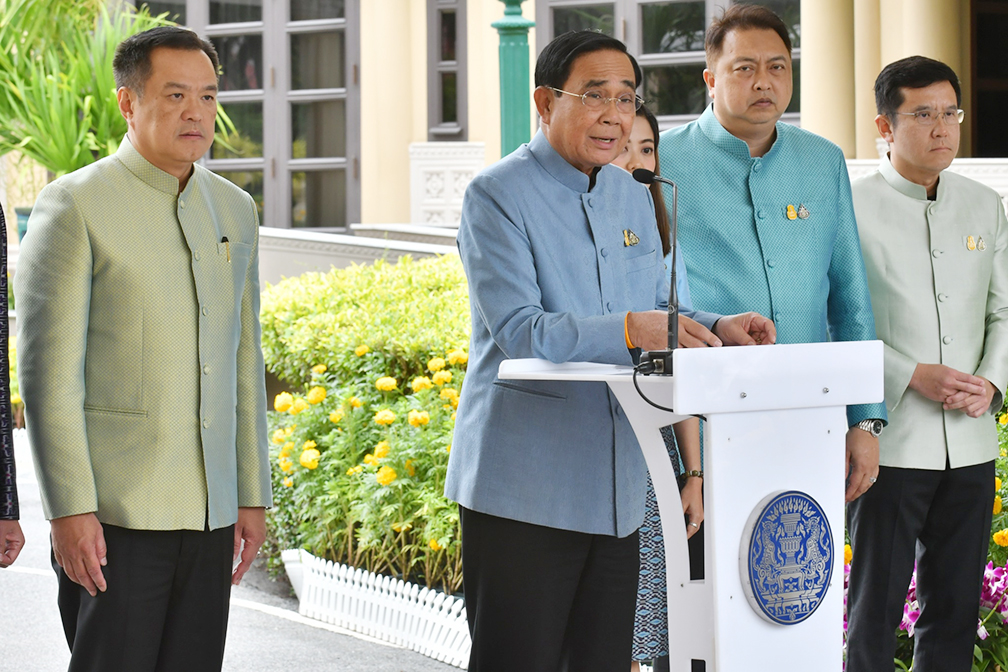 Gen. Prayut provided another surprise in the following days by congratulating Srettha on his election as prime minister and wishing him every success in his future work. He did not do this to Pita Limcharoenrat or the Move Forward Party when they won the election.
Upcoming steps in which surprises can be expected include the formation of a government, which involves negotiations over ministerial posts within different parties and the coordination of policies.
This process could prove challenging for Prime Minister Srettha Thavisin, who has extensive experience in business but limited political experience.
_______
Related articles: