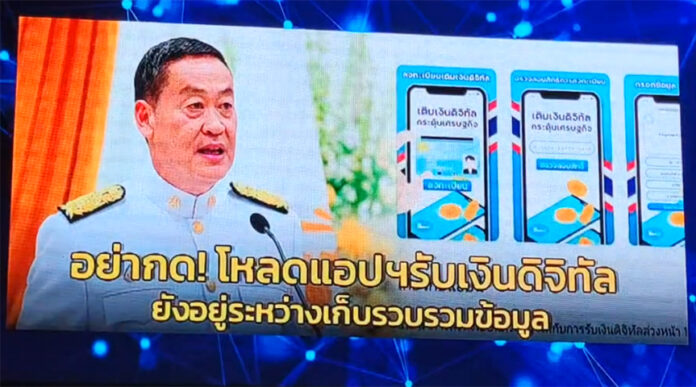 After Srettha Thavisin took over as prime minister and the Pheu Thai Party played a leading role in forming the government, its stimulus policy of loading 10,000 baht onto digital wallets to boost the economy at the grassroots level generated a lot of interest. Even those who do not support the Pheu Thai Party started talking about it.
Numerous discussions about the policy have circulated on social media, including fake news and fraudulent apps that took advantage of the issue.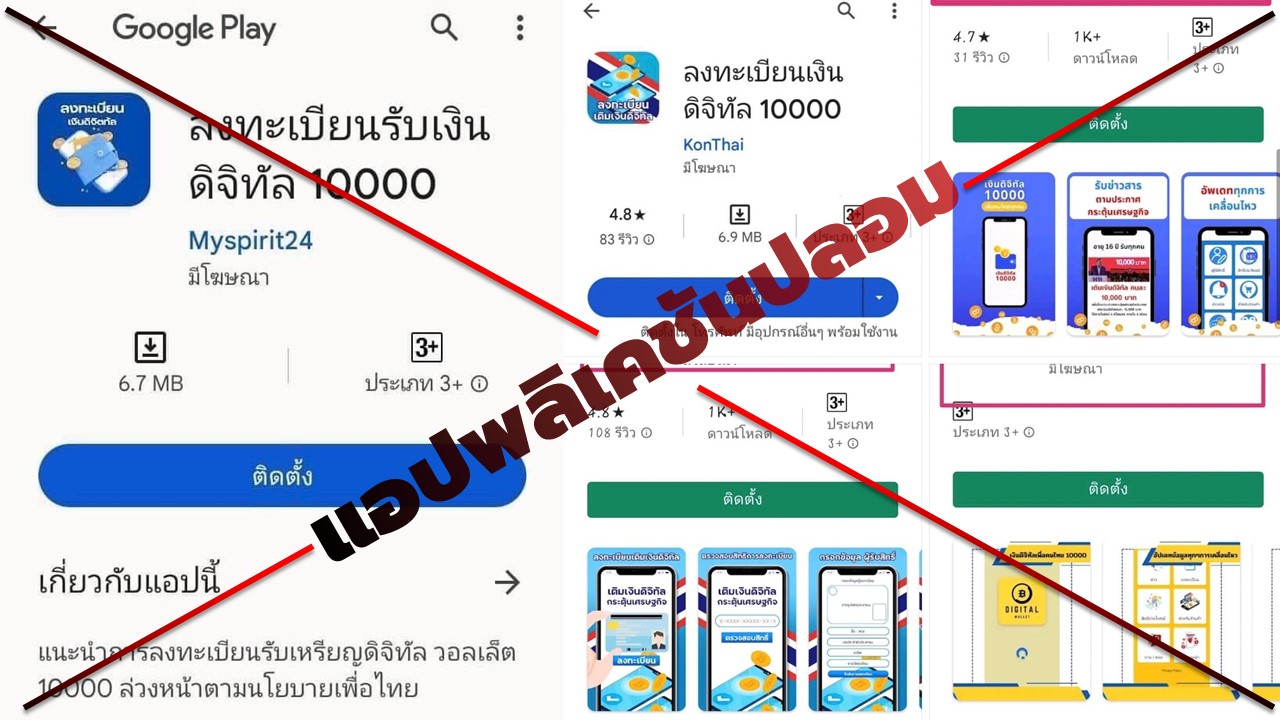 On August 24, the Pheu Thai Party clarified that citizens should not believe these claims, as malicious individuals spread images and messages on social media claiming that the 10,000 baht digital wallet distribution had been canceled, and also spread fake apps.
"As the Pheu Thai Party is still in the process of forming a government, considering cabinet appointments, and the new government has not yet officially taken power, there is currently no app for digital wallets and no registration process has been initiated," Treechada Srithada, deputy Pheu Thai spokesperson said.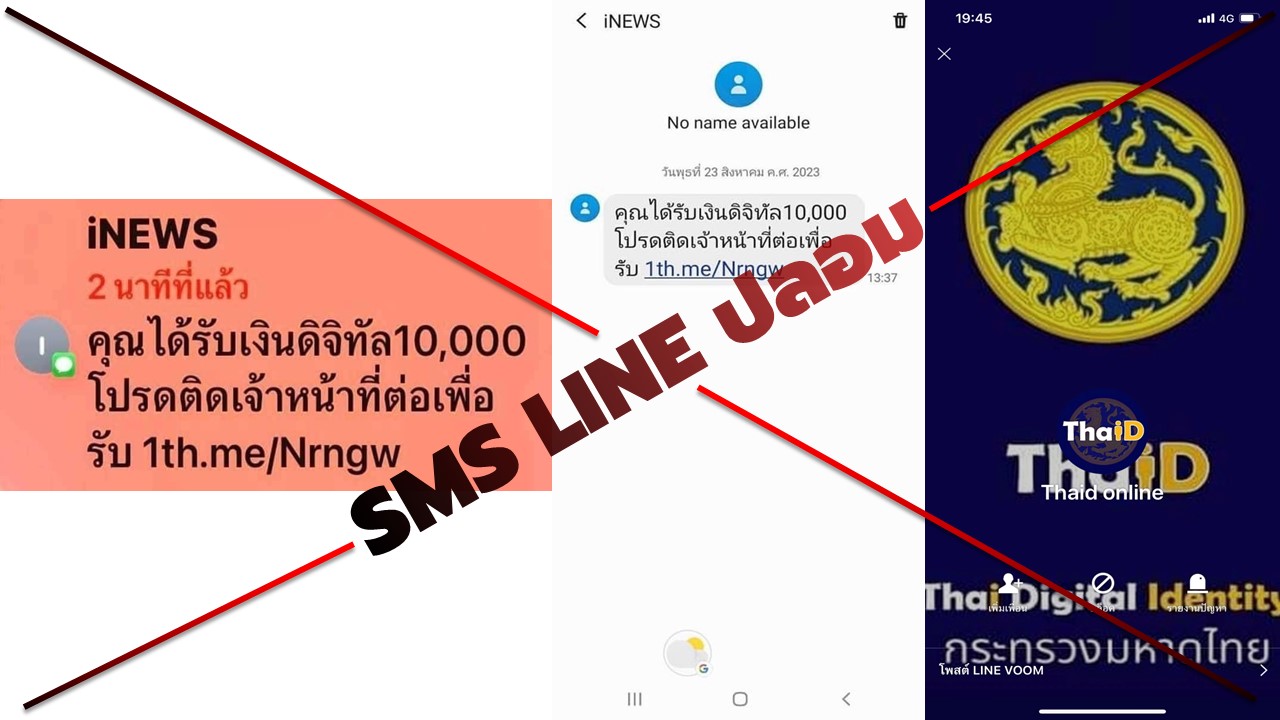 She added that as the leading party in forming the government, she would indeed push the 10,000 baht digital wallet policy. The parties are preparing to implement the policy swiftly. Therefore, the attempts by malicious parties to spread false news about the repeal of the digital wallet policy are merely attempts to undermine the hopes of citizens.
As for the Digital Coin Policy, also known as Pheu Thai Digital Wallets, which distributes money directly to citizens' wallets, details released during the campaign said it will be available to Thai citizens 16 and older with a 13-digit national ID card. Elderly people, people with disabilities and people receiving other forms of social assistance will receive the full amount without deductions, so there will be at least 50 million recipients.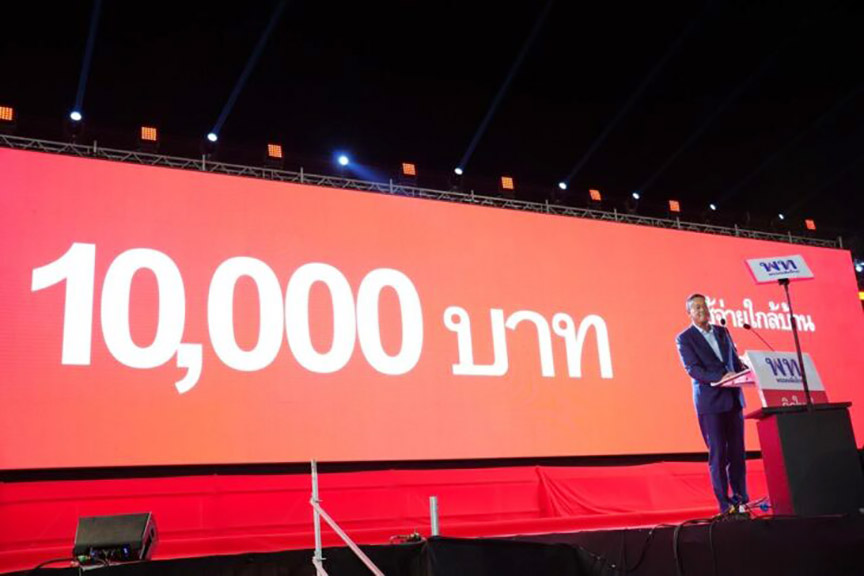 The Pheu Thai Party stated that the 10,000 baht in the Digital Purse will be sent directly to citizens' digital wallets under a system designed to benefit citizens as much as possible. The 10,000 baht provided to citizens will be in the form of vouchers, not cryptocurrencies.
Businesses that accept the 10,000 baht from users of the policy can later exchange the digital money for physical currency at participating banks. The Pheu Thai Party estimates that if 50 million individuals receive 10,000 baht each, this would amount to 500 billion baht, resulting in a 6-fold economic multiplier effect.
This would generate a circulation of 3 trillion baht in the economy. If the process of forming a government goes smoothly, this policy is expected to take effect before Songkran Festival in April 2024.
________
Related Articles: