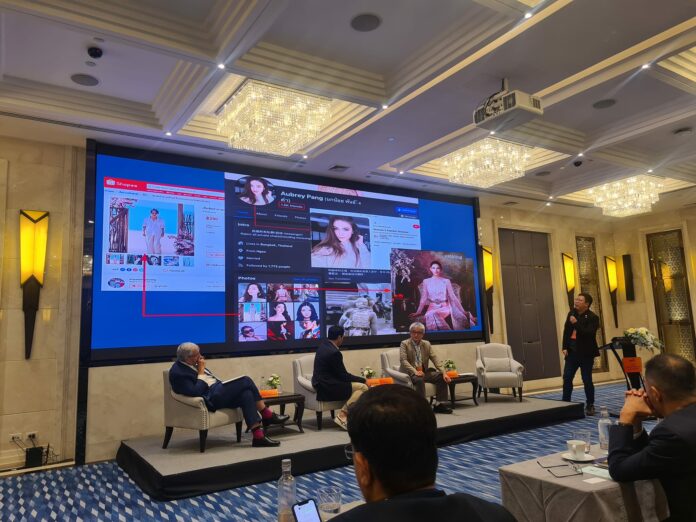 Taiwan is one of the biggest targets of disinformation and fake news and it has develop some know-how on how to identify and monitor the manipulation of fake news, disinformation and trolls against the island state over the past decades.
This includes detecting concerted efforts on social media to disseminate fake news that creates negative narratives about Taiwan. Speakers at Taiwan Forum in Bangkok on Friday entitled "Dealing with global fake news and information warfare" saw experts from Taiwan noting how disinformation spreads from a rival neighbouring country takes a break during lunch time at the same time or not working during the weekend that reflect a drop in the drop in disinformation activities.
Fake FB account with a Thai name but with contents written only in simplified Chinese character was even attributed to be part of such information warfare campaign in an attempt to make the dissemination look "natural" and "organic".
The forum shared a few tips to manually identify troll accounts as well.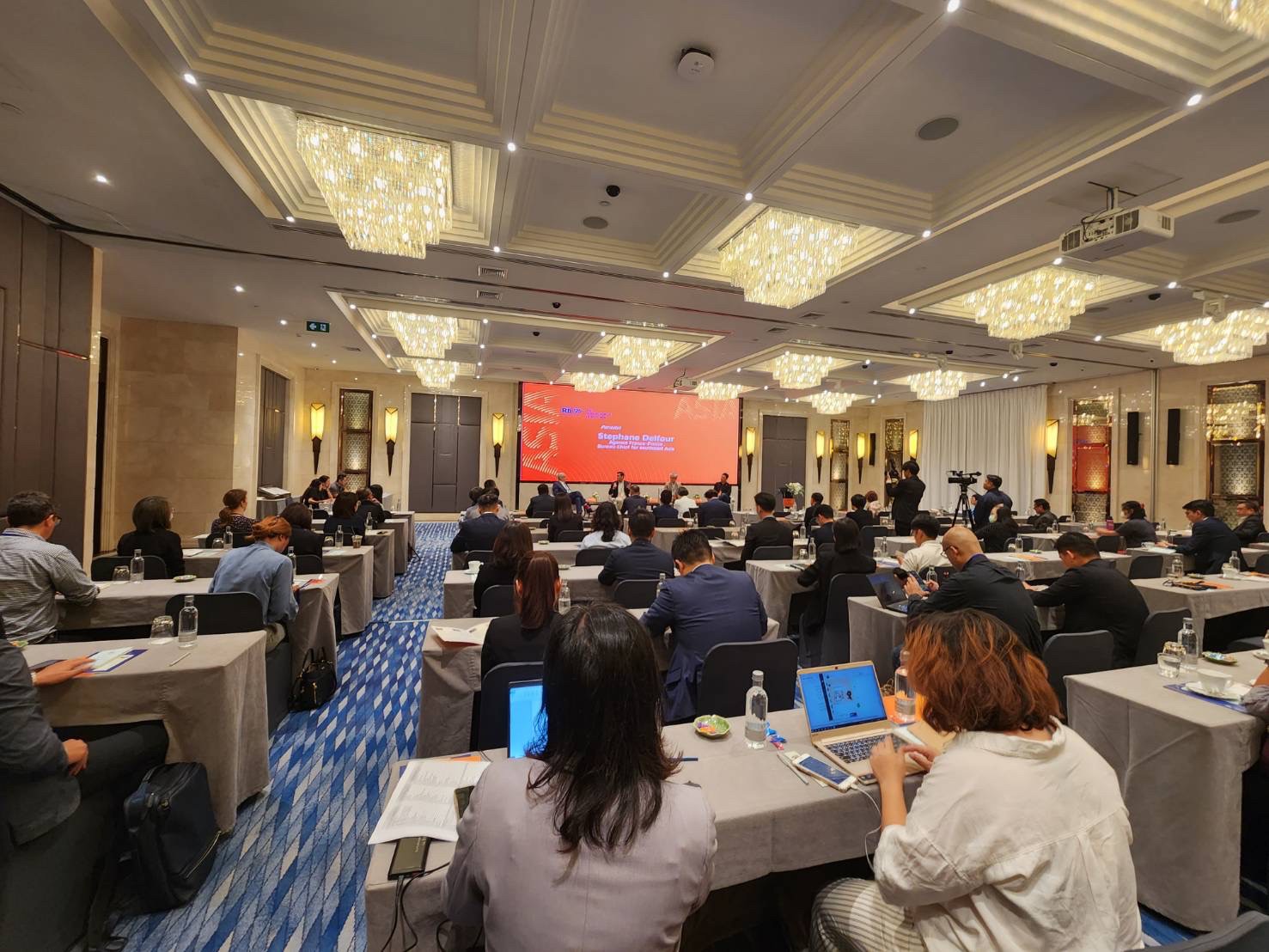 Wu Min Hsuan, CEO of Doublethink Lab Taiwan, which focusing on researching "malign Chinese influence operations and disinformation campaigns and the impacts via digital tools and methodologies" noted for example that fake Twitter (X) accounts used in information warfare can be identified from the following characteristics:
They tend to retweet (repost) or copy and paste everything from Chinese state media, uses fake profile photo, has equal number of followers from the number the account follows and has very high tweet rate.
The narrative espoused, said Wu, is that "Taiwan is just a pawn of the US. Let's just be neutral," he told the forum which was organized by Radio Taiwan International, Asia Centre and the Association for International Broadcasting (AIB).
Wu, who said Thailand is among the countries "highly influenced by the People's Republic of China" added local Thai media do not have enough incentive to debunk fake news about Taiwan or the Ukraine. On the other hand, there's an incentive for some Caucasian social media users to say everything in China is good while everything in the US is bad in order to drive traffic that's manipulated and make money as a result.
Another panelist, Ethan Tu, founder of AI Labs, a privately funded research institute based in Taipei, said AI (artificial intelligence) has recently been deployed to help produce and spread misinformation and "no human can catchup with this kind of [rapid] spread".
"Social media is a good approach to manipulate your minds," said Tu.
Stephane Delfour, AFP Southeast Asia Bureau Chief, whose organization is a pioneer in spotting fake news, said if things you see on social media is "too surprising" to be true, one should asks who is the news or information attributed to so one can know whether the news source is dodgy.
James Gomez, Regional Director of Asia Centre, a civil society research institute based in Bangkok, said "machine production of disinformation" undermines democracy.
Cheryl Lai, chairperson of Radio Taiwan International, which broadcasts in twenty languages including Thai, said today's information warfare knows no border. The sentiment is echoed by Herbert Hsu, deputy head of Taipei Economic and Cultural Office in Bangkok who said Taiwan is facing "authoritarian cognitive warfare", or "false information" about Taiwan spread by "one certain country in the region" for nine years now.
______