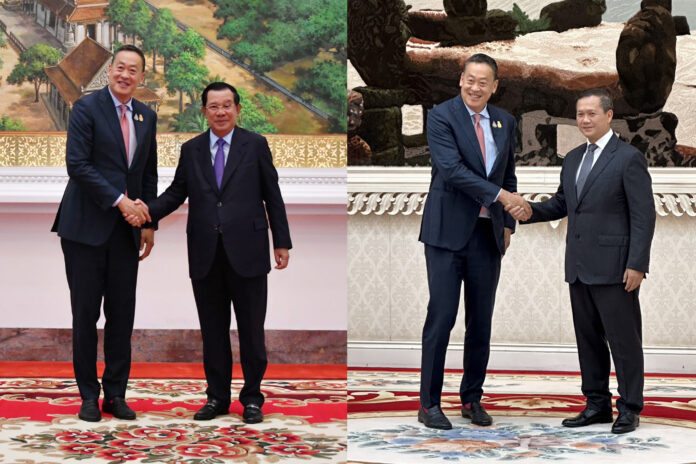 Prime Minister Srettha Thavisin visited Cambodia on September 28. It was the first official visit to an ASEAN member country. He met with Hun Manet, Cambodian Prime Minister, and both congratulated each other on taking office at the same time. They have common goals to advance the development of their countries in various fields.
The two prime ministers announced an intensification of their strategic partnership and discussed key issues such as economic cooperation, trade, tourism, investment, border development and new economic sectors. In particular, they aim to improve economic cooperation to achieve a trade target of $15 billion by 2025.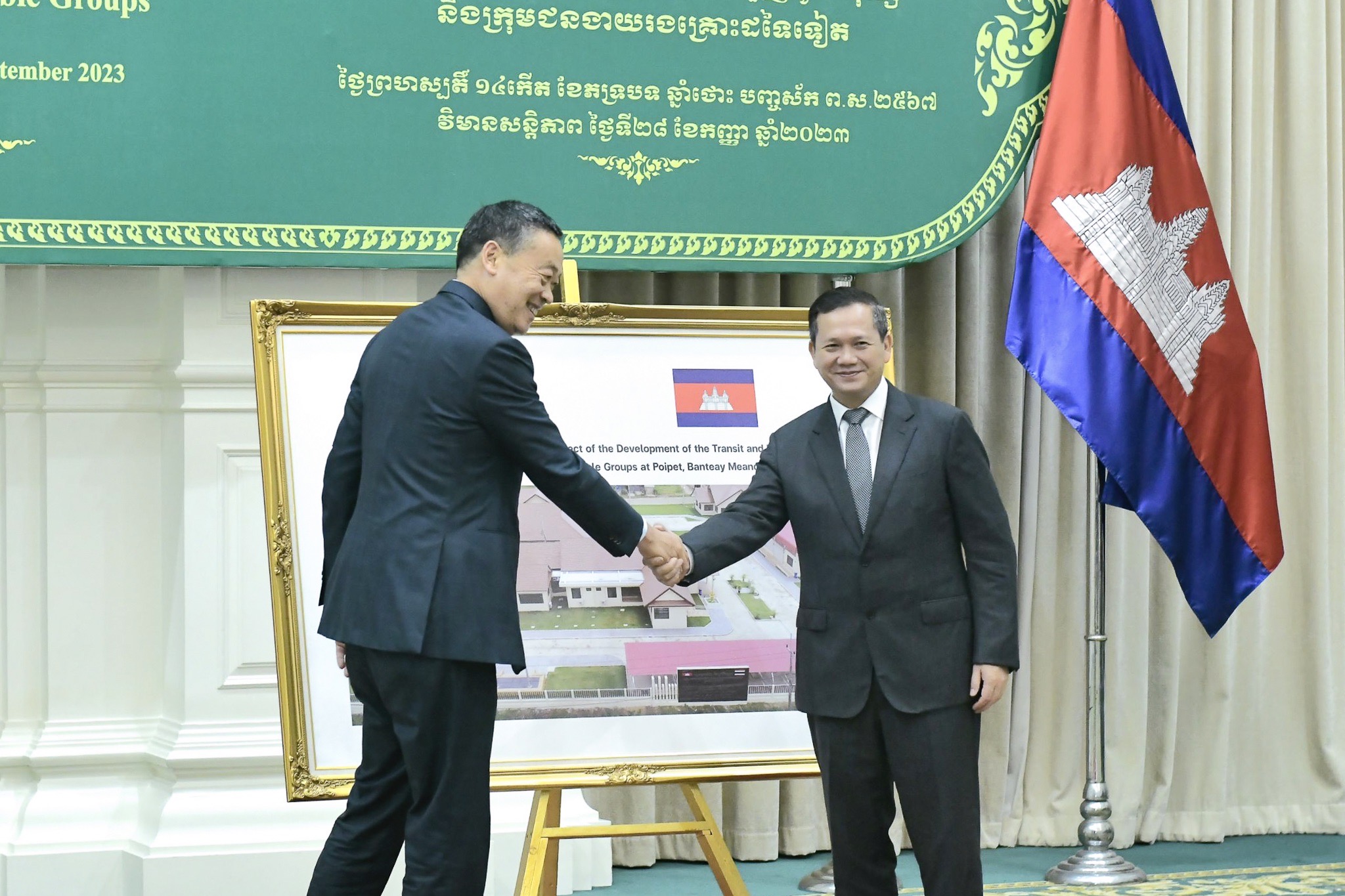 In addition, the Thai prime minister asked Cambodia to allow temporary border crossings to promote cross-border tourism.
On security, both leaders support regular exchanges and cooperation among security agencies at all levels, especially along the border, and emphasize the need for close cooperation to combat cross-border call-center crime and ensure security.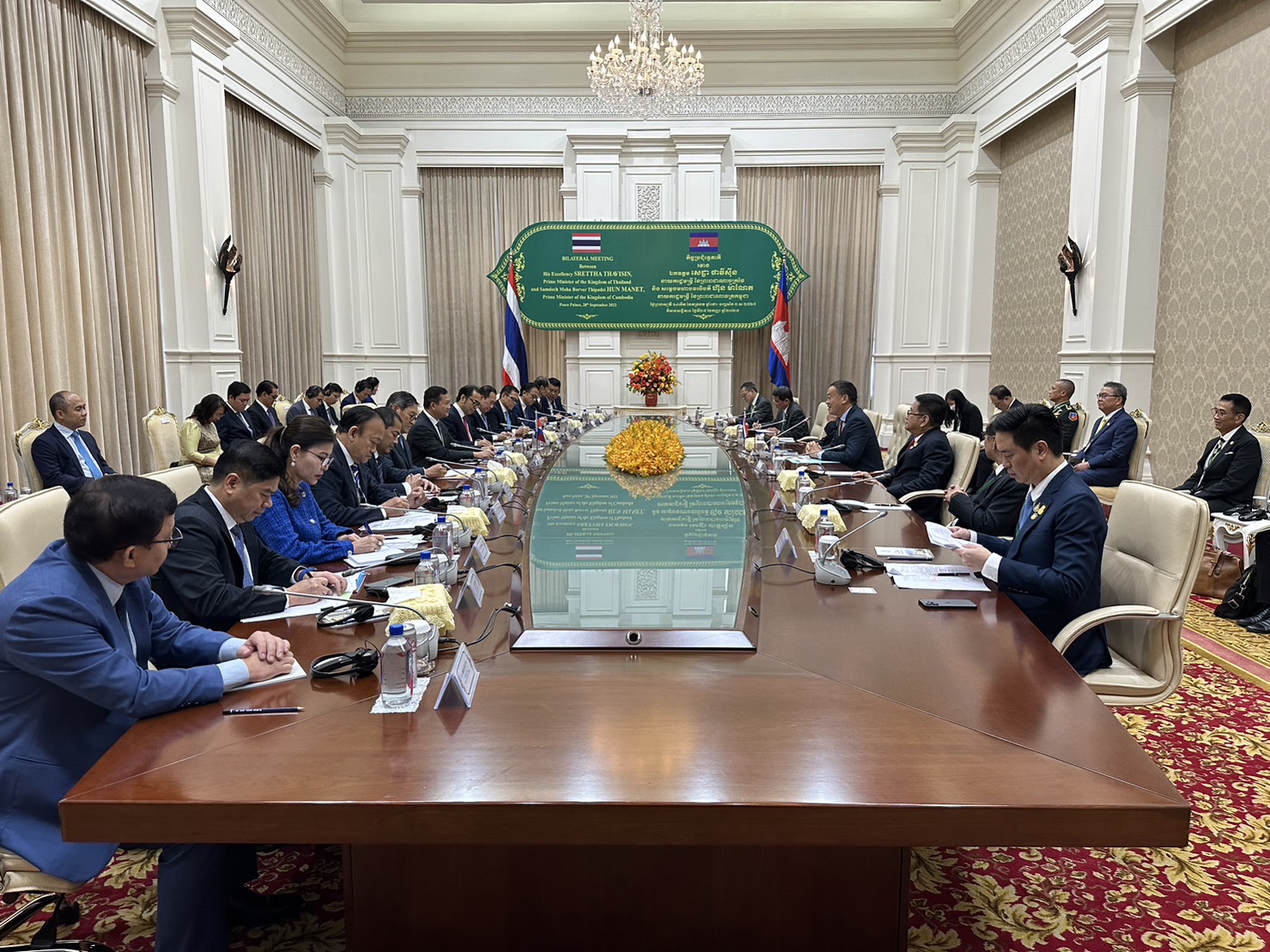 Prime Minister Srettha also proposed that Cambodia host the next Joint Boundary Committee (JBC) meeting to push forward border crossings and promote border trade. In addition, both countries agreed to speed up the clearance of landmines in border areas for the safety of their citizens.
At the conclusion of his visit, Prime Minister Srettha paid a courtesy call on Hun Sen, Chairman of Cambodia's Privy Council, at the Cambodian People's Party headquarters. Hun Sen expressed confidence that Srettha will continue to strengthen Thai-Cambodian relations. He also dined Srettha and the Thai delegation, highlighting the tight cooperation between the two countries.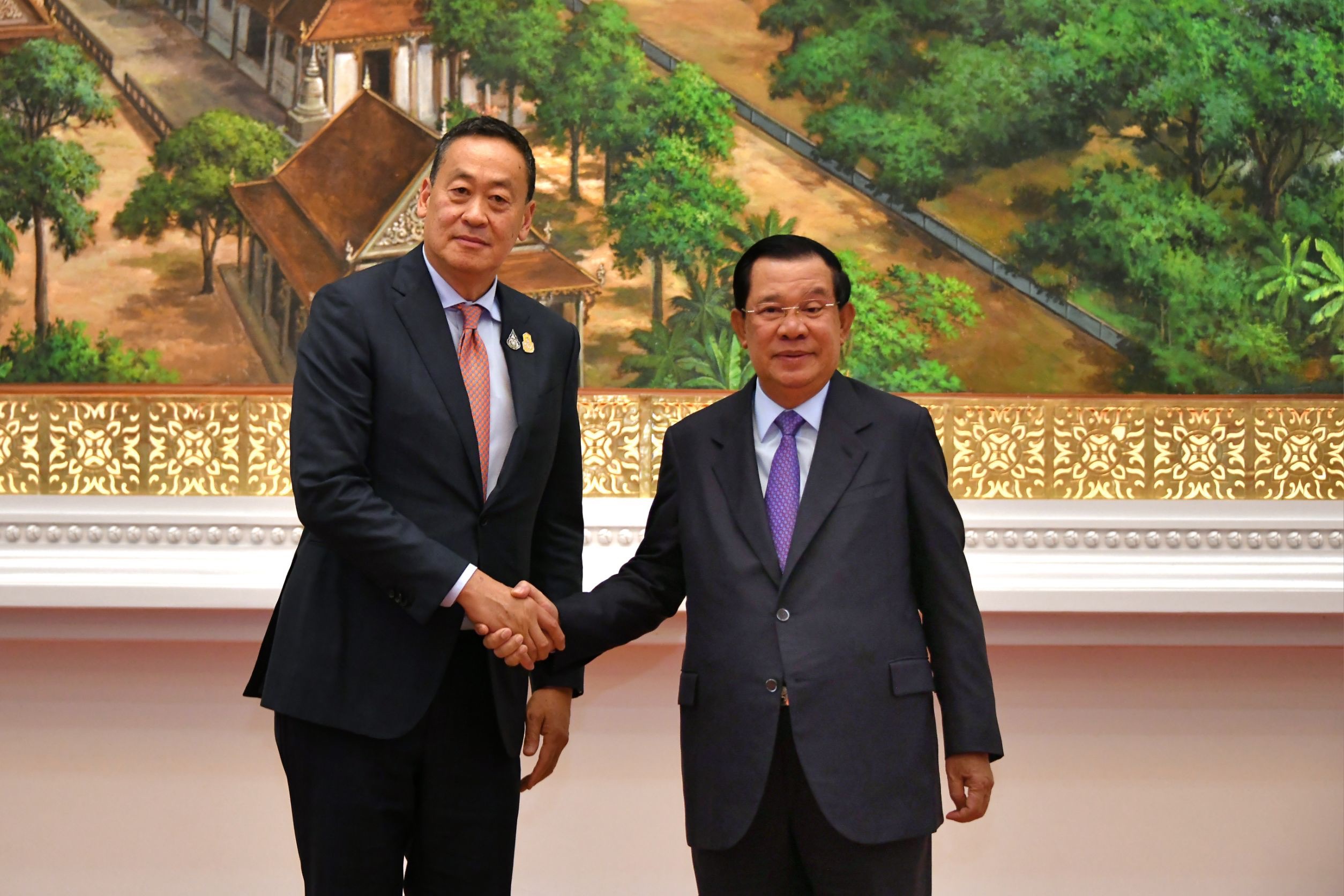 PM Srettha also expressed gratitude to the Cambodian government for composing the song for him.
"Thank you for the beautiful song that the Cambodian government intended to compose for me and the Thai delegation during our visit to Cambodia. The music is incredibly beautiful, and the subject of the song accurately portrays our two countries' friendship."
In terms of personal relations, former Prime Minister Thaksin Shinawatra had already attended a birthday party for Hun Sen on August 7 before the latter returned to Thailand to serve a prison sentence.
_______
Related article: