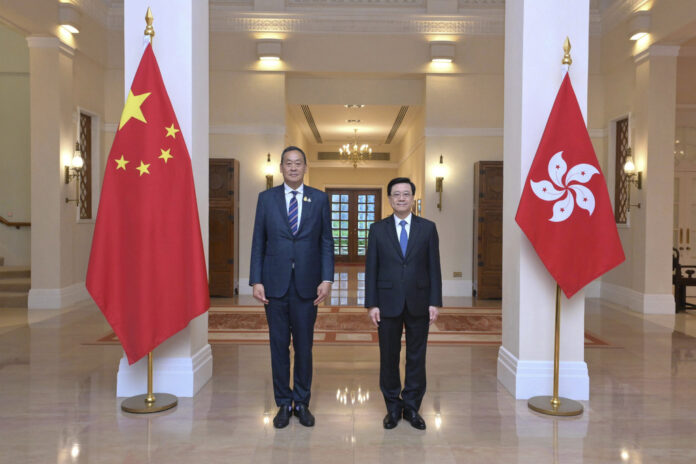 HONG KONG (AP) — Hong Kong's leader said Tuesday the city would seek to strengthen its economic and trade ties with Thailand after a meeting with the country's prime minister, as the Chinese financial hub looks for more business opportunities in Southeast Asia.
Chief Executive John Lee said at a weekly press briefing that he and Thai Prime Minister Srettha Thavisin agreed during a meeting on Monday that the two sides have "good and close relations" and that they would promote more exchanges between their people.
Lee's administration wants to expand the city's role in Southeast Asia to boost economic growth for the financial hub after years of COVID-19 restrictions. It aims to position the city as a bridge between mainland China and the international community.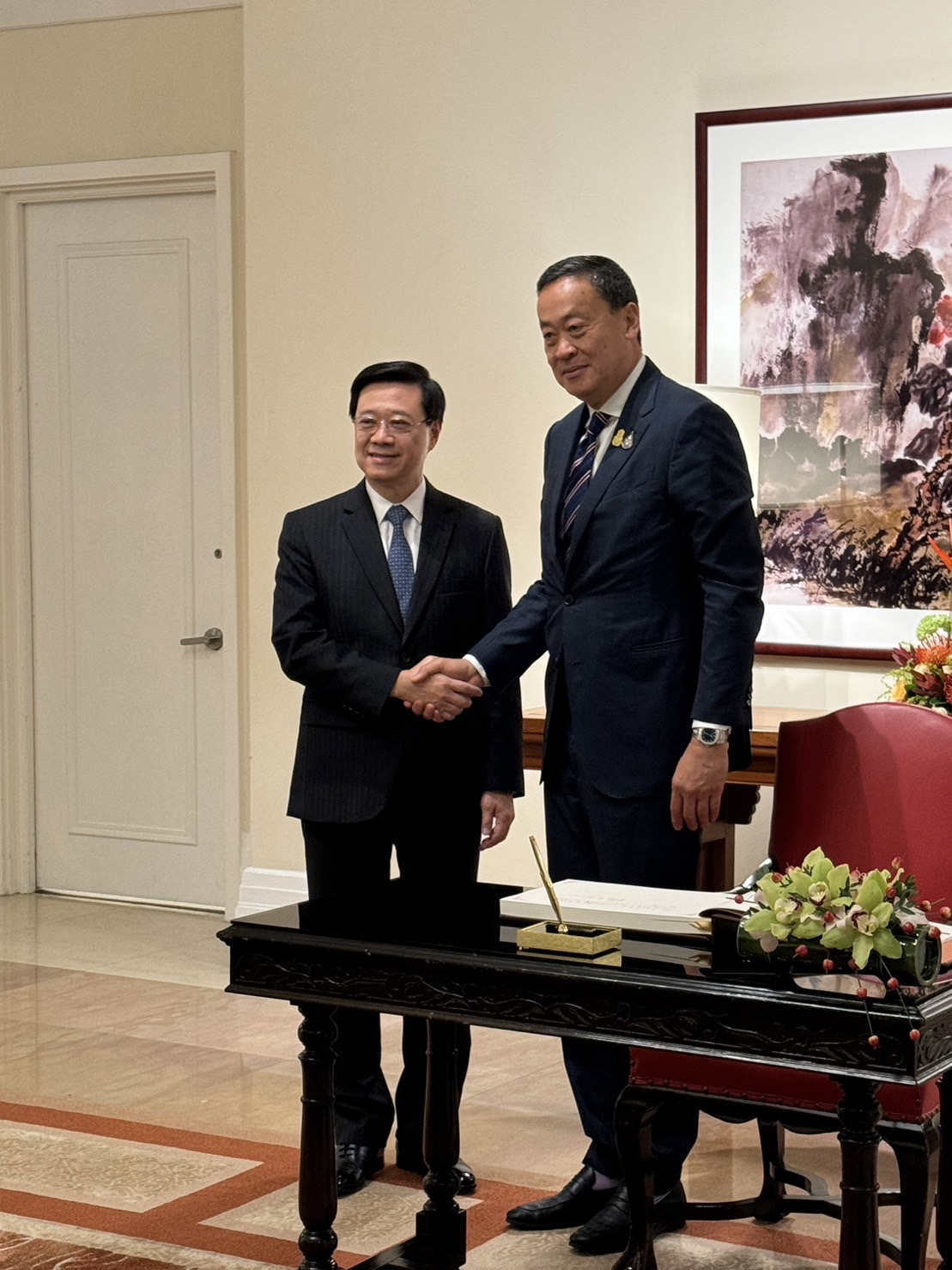 Lee said Hong Kong will work to deepen regional cooperation and strengthen its work on economic, trade and investment activities with countries in the Association of Southeast Asian Nations. Since 2010, ASEAN has been the second-largest trading partner for Hong Kong, the government said.
Srettha arrived in Hong Kong on Sunday for a three-day trip. He met with officials and business leaders including Bernard Chan and Allan Zeman, according to his post on the X platform, formerly known as Twitter.
In a press statement on Monday, Lee also thanked Thailand for supporting Hong Kong's attempt to join the Regional Comprehensive Economic Partnership, a major 15-nation trade agreement that took effect last year. The deal slashes tariffs on thousands of products, streamlining trade procedures and providing mutual advantages for member nations.
Members of the trade bloc hope the initiative, encompassing about a third of world trade and business activity, will help power their recoveries from the pandemic.