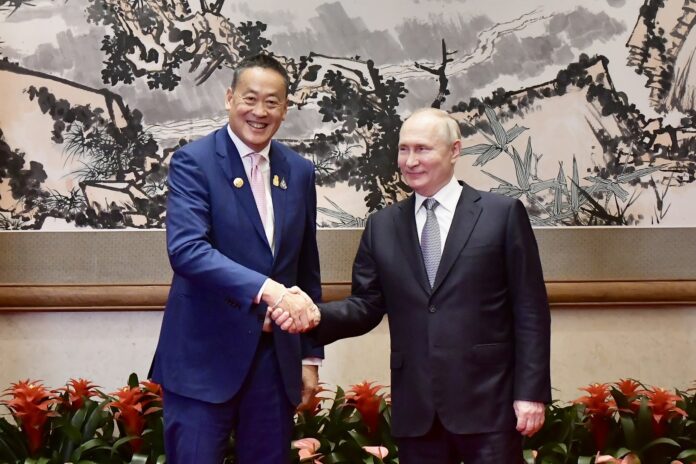 Thailand's Prime Minister and Minister of Finance bilaterally discussed with Vladimir Putin, President of the Russian Federation, at the Diaoyutai Guest House, Beijing, People's Republic of China, October 17, 2023.
Both leaders are in Beijing to attend the third Belt and Road Forum for International Cooperation.
The Thai Prime Minister invited Russia's President to strengthen bilateral agricultural trade, asking Russia to consider increased investment in Thailand. Both sides agreed that trade facilitation should be enhanced.
According to Srettha, Putin is pleased that Thailand has raised the number of days that Russian tourists can remain in Thailand from 30 to 90 days, which would help the economy. More than a million Russian visitors have visited Thailand.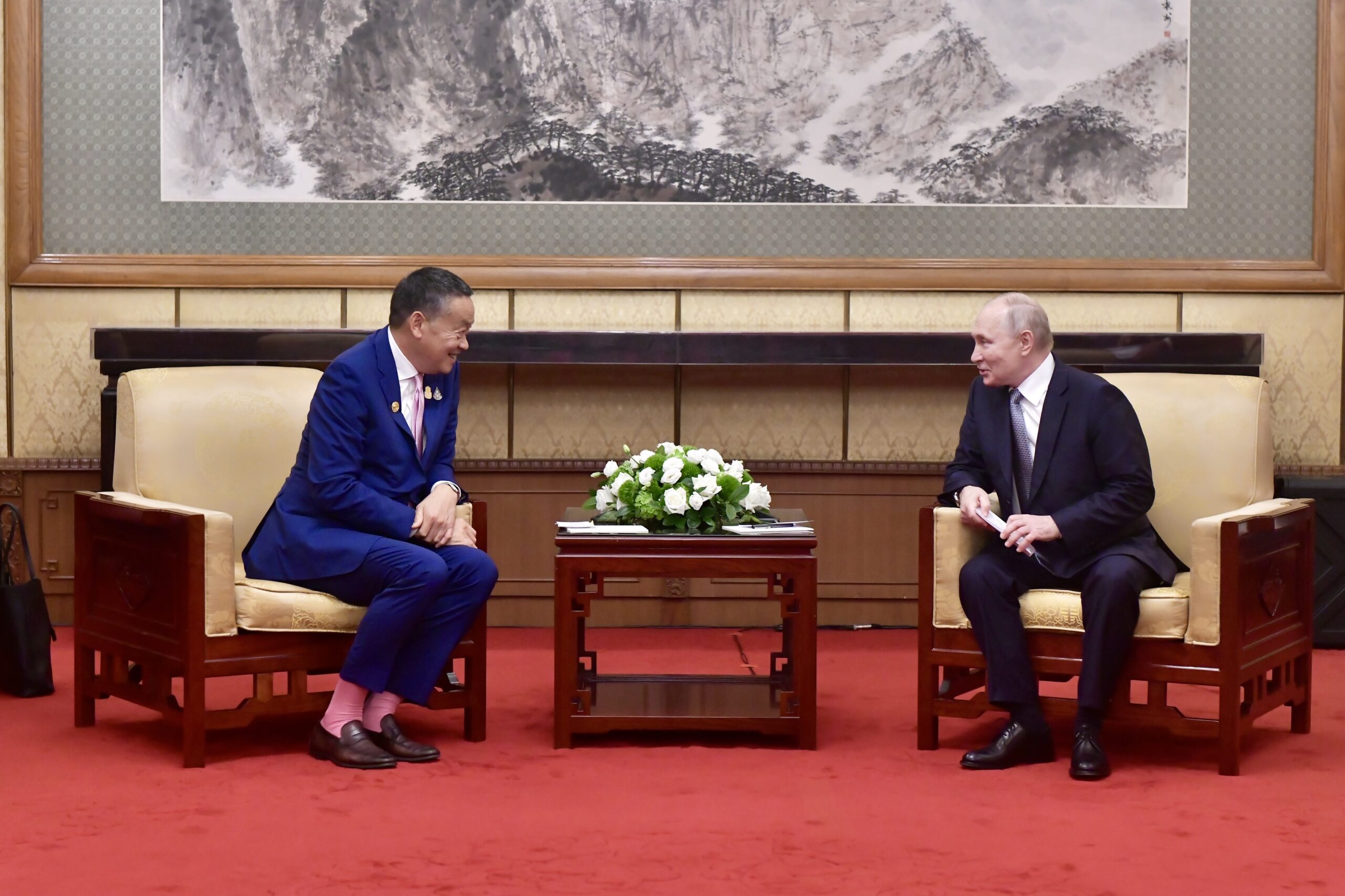 "The Russian president enjoys Phuket as well. I understand he pays frequent visits. I've invited him to travel to Thailand next year. He nodded and stated in Thai, "Khob Khun Krab" (thank you). "The fact that he can speak Thai demonstrates that he is familiar with it because of previous leaders and many other things that resulted in good relationships," the PM remarked.
According to TASS, Russian President assured the Thai premier at a meeting that Russia would do its best to develop relations with Thailand, saying he expected the two economies to boost trade.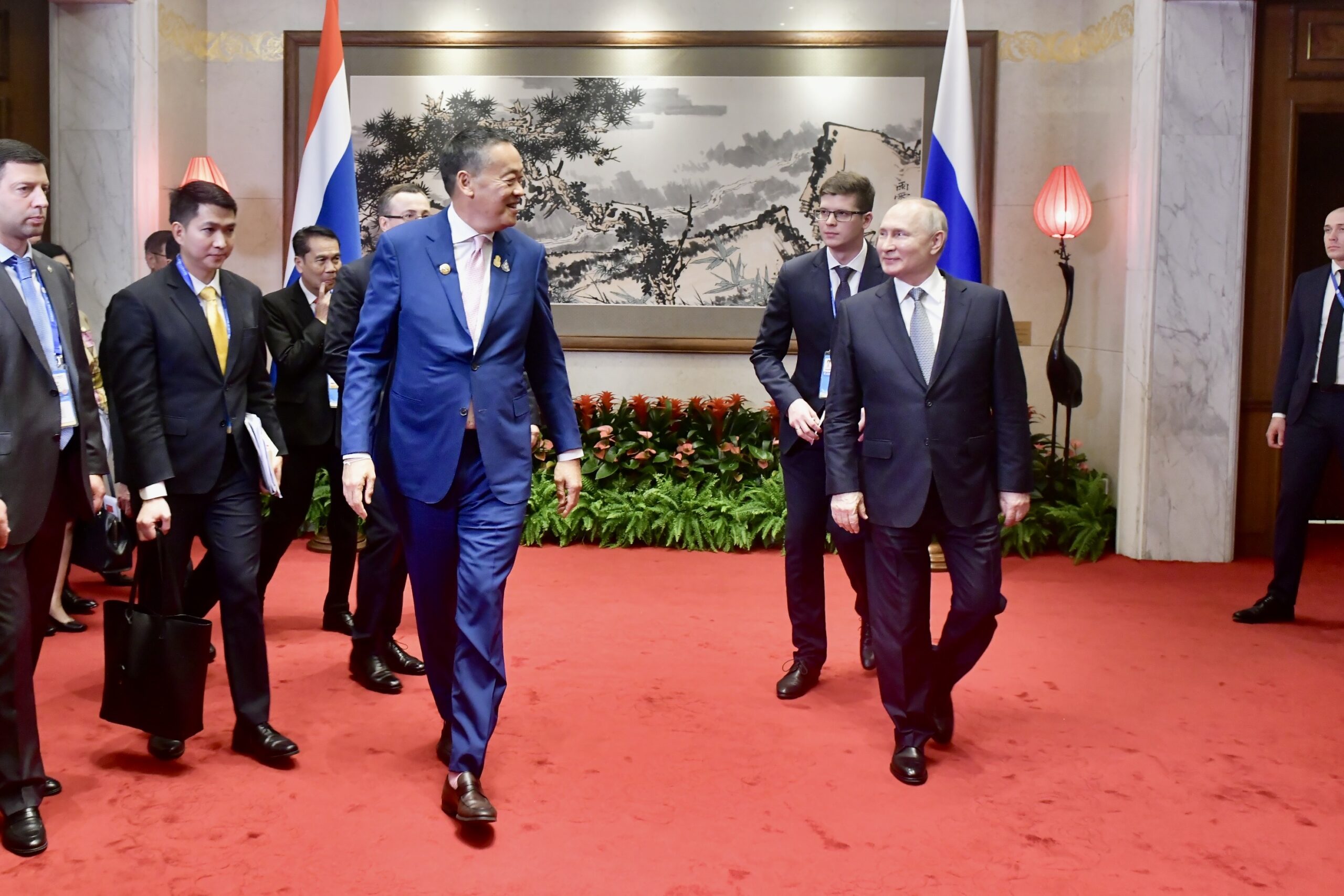 "For our part, we will do all we can to develop relations as intensively as possible and make a notable contribution to developing our countries," Putin told Thai Prime Minister Srettha.
"Unfortunately, bilateral trade declined a bit amid the turbulent international situation last year," the Russian leader lamented, adding that he expected the joint commission on bilateral economic cooperation to be able to reverse this trend.
Putin described the ongoing humanitarian ties between Russia and Thailand as encouraging. He also noted the growing tourist flow. The next two years, he said, will be years of cultural exchange and tourism in the two countries, he added.
"We have been cooperating actively in the international arena, too," Putin concluded.