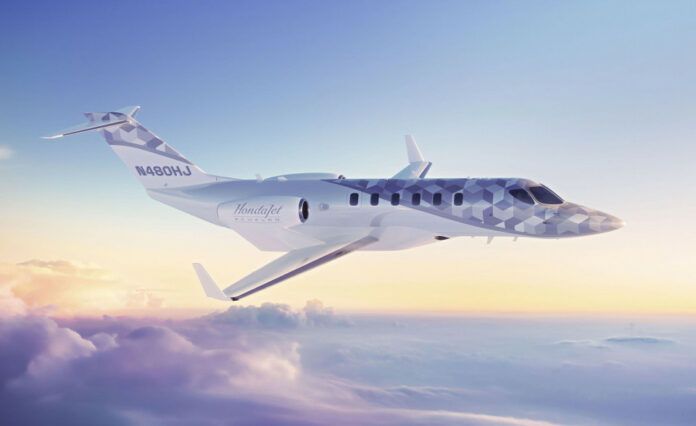 NEW YORK – The aircraft unit of Honda Motor Co. revealed Monday that its new small business jet will be named the "HondaJet Echelon," with the company aiming for its first flight in 2026.
The 11-seater jet, categorized as a "light jet" that is bigger than the existing HondaJet that can carry up to eight people, is designed to be the first single-pilot light jet capable of flying across the United States without refueling, Honda Aircraft Co. said.
The U.S.-based company said it is aiming to obtain flight certification from U.S. aviation authorities in 2028.
"The HondaJet Echelon was born to create a new category that transcends the travel experience on conventional light jets," said Honda Aircraft President and CEO Hideto Yamasaki in a statement.
The new jet will have one engine on each wing and will be 20 percent more fuel efficient than its rivals, it said.
The new aircraft will be assembled at the company's factory in North Carolina, with early build processes scheduled to begin in 2024, it said.
The price of the light jet has not been determined and it has yet to decide whether to sell it in Japan, according to the company.
Honda Aircraft, which entered the business jet market in 2015 and sells its products globally including in Japan, announced in June a plan to offer a small business jet.