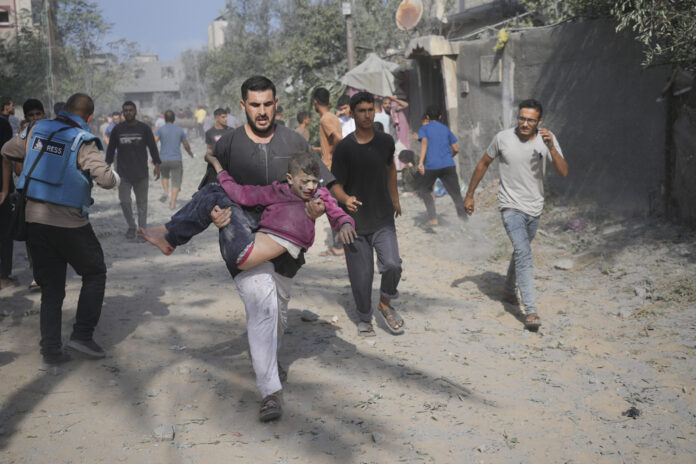 Israeli warplanes have struck targets across the Gaza Strip as well as two airports in Syria and a mosque in the occupied West Bank allegedly used by militants, while a second convoy of humanitarian aid reportedly began crossing into Gaza from Egypt on Sunday afternoon.
Israel's military spokesman said the country is stepping up its attacks, and there are growing expectations of a ground offensive.
The war, now in its 16th day, is the deadliest of five Gaza wars for both sides. The Palestinian Health Ministry said Sunday that the death toll in Gaza had reached at least 4,651 people, with another 14,254 people wounded in the besieged territory.
The ministry said 90 Palestinians were also killed in violence and Israeli raids in the occupied West Bank since Hamas militants stormed into Israel on Oct. 7. More than 1,650 others were wounded, it added.
More than 1,400 people in Israel have been killed, mostly in the initial Hamas attack. In addition, 203 people were believed captured by Hamas during the incursion and taken into Gaza, the Israeli military has said.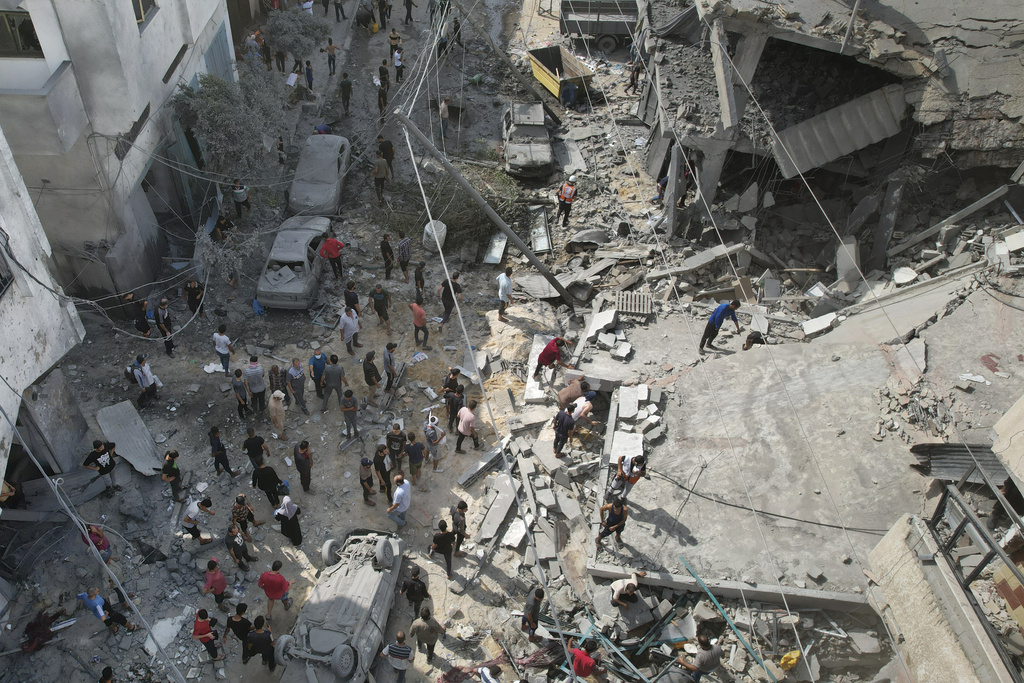 'HEARTBREAKING' LIFE-OR-DEATH DECISIONS FOR GAZA'S DOCTORS
KHAN YOUNIS, Gaza Strip — Hospitals across the Gaza Strip are scrounging for fuel stocks to keep the lights on in critical wards and continue to save the lives of the relentless stream of wounded patients.
Serious shortages in other supplies, including ventilators, are forcing medical teams to prioritize the lives of those who can be saved for certain over severe cases that require complex care, said Dr. Mohammed Qandeel, who works in the Nasser Hospital in Khan Younis.
"It's heartbreaking," he told The Associated Press. "Every day, if we receive 10 severely injured patients, we have to manage with maybe three or five ICU beds available. We have to choose who must face death, or manage them in regular wards or do some limited care because we think as a medical team, between two patients in a life-threatening situation, we have to give the ventilator to the patient who has a higher chance of improving in 24 hours."
Many departments in the hospital are plunged in darkness as medical staff allow electricity only in critical departments where patients risk death without it. On Friday the hospital was on its last stock of fuel, but managed to get another tank from UNRWA's existing stock on Saturday, said Qandeel. "This amount should last for three to five days," he said.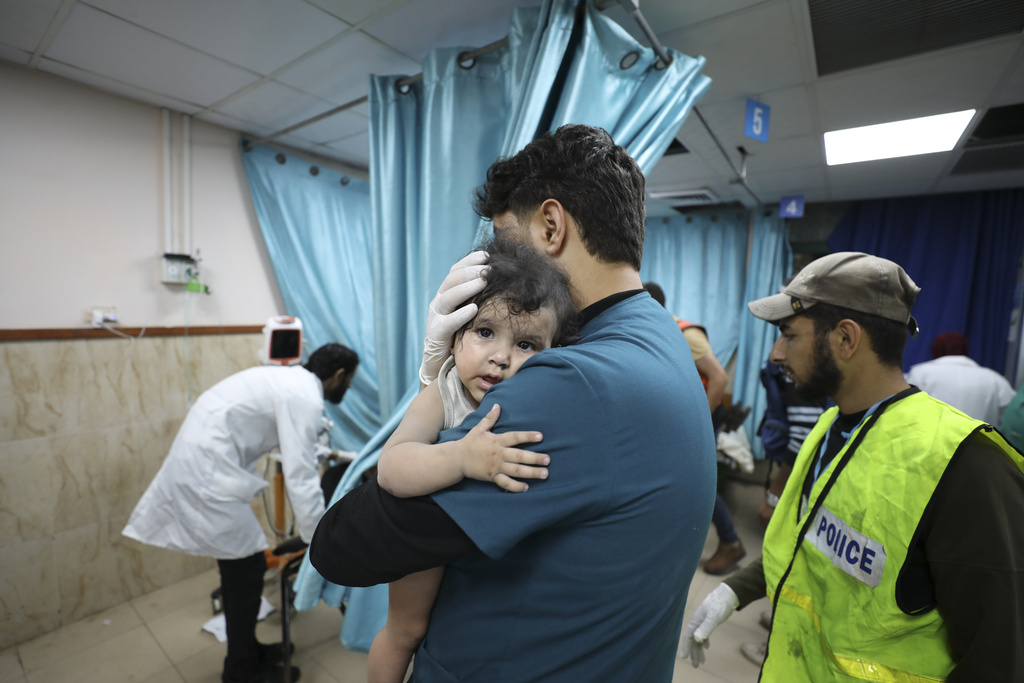 The World Health Organization says Gaza's Health Ministry is reporting that its daily use of medical consumables during the war is equivalent to its monthly consumption before the war. The report said "an imminent public health catastrophe looms" in the setting of mass displacement, overcrowding of shelters and damage to the water and sanitation infrastructure.
SYRIAN MEDIA REPORTS ISRAELI AIRSTRIKES HIT AIRPORTS IN DAMASCUS AND ALEPPO
Syrian state media reported that Israeli airstrikes early Sunday targeted the international airports of the Syrian capital Damascus and the northern city of Aleppo, killing one person. The runways were damaged and put out of service.
The attack is the second this month on the Damascus International airport and the third on Aleppo's airport as tensions increases in the Middle East over the Israel-Hamas war.
Syrian state media quoted an unnamed military official as saying the airports were struck by the Israeli military from the Mediterranean to the west and from Syria's Israeli-occupied Golan Heights in the south. It said one employee was killed and another wounded in Damascus in addition to material damage.
The Israeli military had no immediate comment.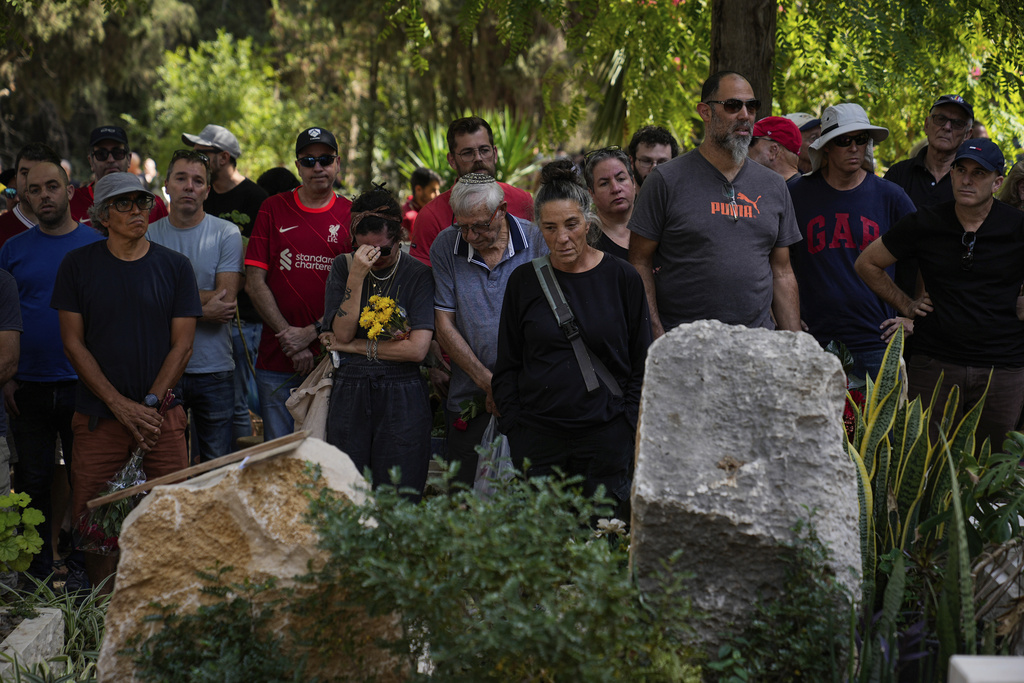 Since the war between Israel and Hamas started on Oct. 7, Israel has carried out several strikes in Syria including one on the Damascus airport and two on Aleppo's airport putting them out of service.
Flights were directed in the past to an international airport in the coastal province of Latakia.
Israel has targeted airports and sea ports in the government-held parts of Syria in an apparent attempt to prevent arms shipments from Iran to militant groups backed by Tehran, including Lebanon's Hezbollah.
Thousands of Iran-backed fighters from around the region joined Syria's 12-year conflict helping tip the balance in favor of President Bashar Assad's forces.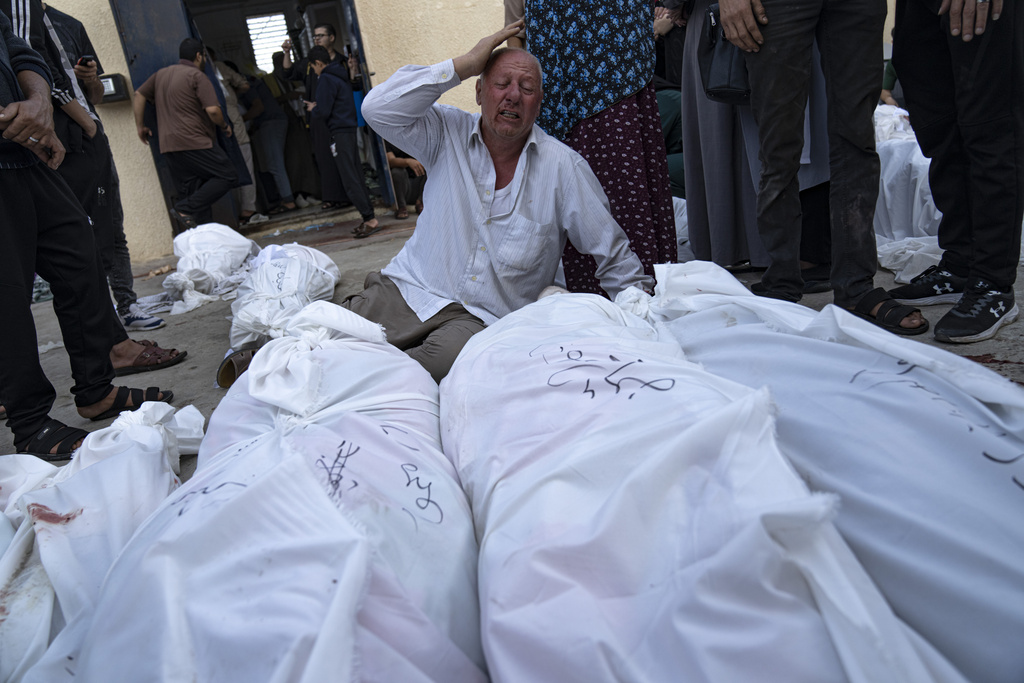 Israel has carried out hundreds of strikes on targets inside government-controlled parts of Syria in recent years, including attacks on the Damascus and Aleppo airports, but rarely acknowledges or discusses the operations.
In the Israeli-occupied West Bank, 90 Palestinians have been killed in clashes with Israeli troops, arrest raids and attacks by Jewish settlers since the Hamas attacks, according to the Palestinian Health Ministry. Israeli forces have closed crossings into the territory and checkpoints between cities, measures they say are aimed at preventing attacks. Israel says it has arrested more than 700 Palestinians since Oct. 7, including 480 suspected Hamas members.
Israeli forces killed at least five people there early Sunday, according to the Health Ministry. Two were killed in an airstrike on a mosque in the town of Jenin, which has seen heavy gunbattles over the past year.
The Israeli military said the mosque compound belonged to Hamas and Islamic Jihad militants who had carried out several attacks in recent months and were planning another one.
The internationally recognized Palestinian Authority administers parts of the West Bank and cooperates with Israel on security, but it is deeply unpopular and has been the target of violent Palestinian protests.