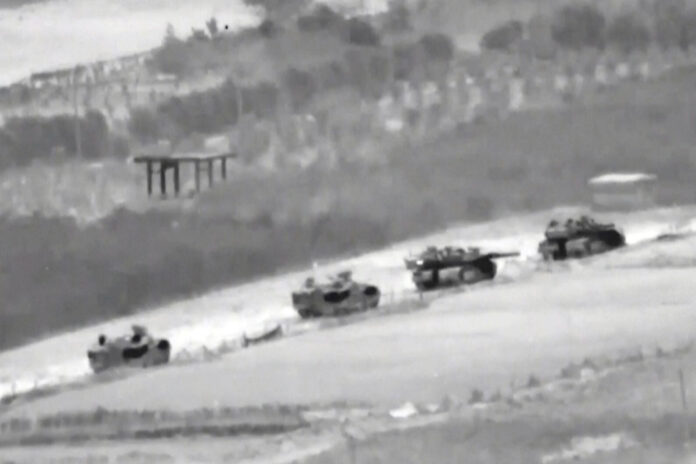 Israel announced an expanded ground operation on Saturday after knocking out communications and creating a near-blackout of information in the Gaza Strip with increased bombardment and artillery fire overnight.
Explosions from continuous airstrikes lit up the sky over Gaza City for hours after nightfall Friday as the Israeli military said it was expanding ground operations in the territory, signaling a move closer to an all-out invasion of Gaza meant to crush the ruling Hamas militant group after its bloody rampage in southern Israel on Oct. 7.
The Palestinian telecom provider, Paltel, said the bombardment caused "complete disruption" of internet, cellular and landline services as the besieged enclave's 2.3 million people were largely cut off from contact with the outside world. Some satellite phones continued to function.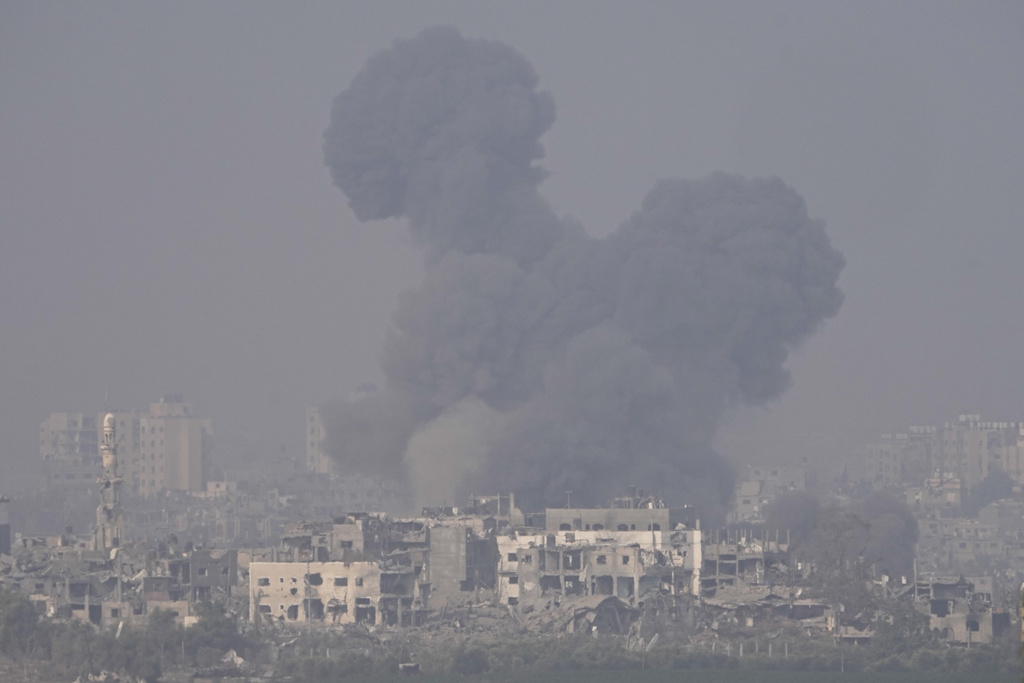 The Palestinian death toll passed 7,300. The Health Ministry in Hamas-ruled Gaza, which tracks the toll, released a detailed list including names and ID numbers on Thursday. In the occupied West Bank, more than 110 Palestinians have been killed in violence and Israeli raids since the war's start three weeks ago.
More than 1,400 people were slain in Israel during the Hamas incursion, including at least 310 soldiers, according to the Israeli government. At least 229 hostages were taken into Gaza, and four hostages were released earlier.
ISRAEL ANNOUNCES EXPANSION OF GROUND OPERATION INTO GAZA
Israel is expanding its ground operation in Gaza with infantry and armored vehicles backed by "massive" strikes from the air and sea, the Israeli military spokesman said Saturday.
Rear Adm. Daniel Hagari said "the forces are still on the ground and are continuing the war."
Troops previously conducted brief nightly ground incursions before returning to Israel.
Earlier Saturday, the military released videos showing columns of armored vehicles moving slowly in open, sandy areas of Gaza, the first visual confirmation of ground troops. The military said warplanes bombed dozens of Hamas tunnels and underground bunkers.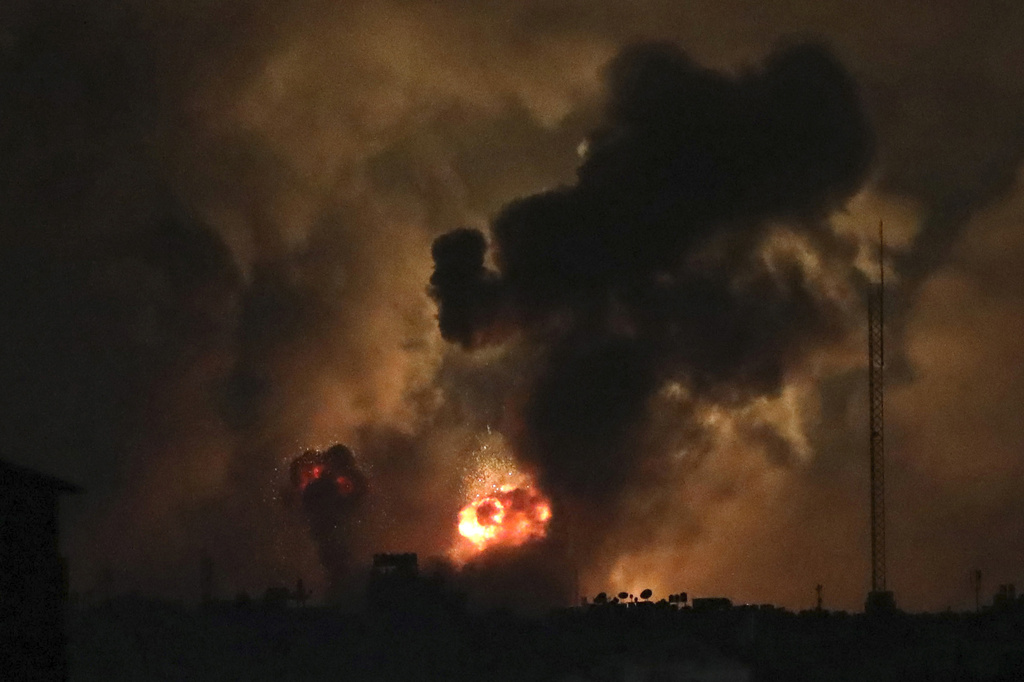 Journalists inside Gaza who were able to communicate with the outside world said there was intense Israeli bombardment in northern Gaza overnight and early Saturday.
"The raids were very intense from artillery shelling and air raids. There is an explosion, gunfire and clashes are heard on the border," journalist Mohammed Abdel-Rahman told The Associated Press.
They heard sounds of clashes Saturday morning on the western borders of Beit Lahia in northern Gaza and "artillery shelling from time to time, intermittent and not continuous," Abdel-Rahman said.
Another journalist, Anas al-Sharif, reported shelling close to the Indonesian hospital in Beit Lahia and said rescuers have retrieved wounded people and many bodies from rubble across northern Gaza.
Israel's military also announced Saturday it had struck and killed a top Hamas naval operative, Ratib Abu Tzahiban, who it says orchestrated an attempted naval attack in Israel on Oct. 24. It was unclear if the military was referring to an episode when a group of Hamas divers were repelled after trying to infiltrate Israel on a beach north of Gaza.
U.N. GENERAL ASSEMBLY CALLS FOR 'HUMANITARIAN TRUCE' IN GAZA LEADING TO HALT IN ISRAEL-HAMAS FIGHTING
UNITED NATIONS — The U.N. General Assembly approved a nonbinding resolution on Friday calling for a "humanitarian truce" in Gaza leading to a cessation of hostilities between Israel and Gaza's Hamas rulers.
It was the first U.N. response to Hamas' surprise Oct. 7 attacks on Israel and Israel's ongoing military response and vow to obliterate Hamas.
The 193-member world body adopted the resolution by a vote of 120-14 with 45 abstentions after rejecting a Canadian amendment backed by the United States to unequivocally condemn the "terrorist attacks" by Hamas and demand the immediate release of hostages taken by the militant group.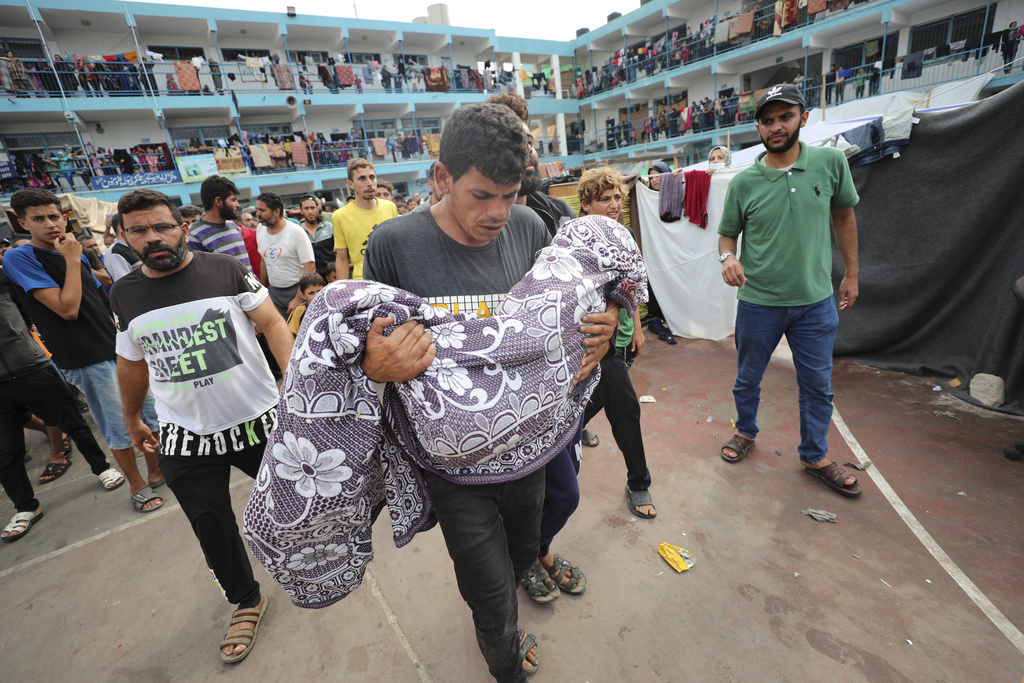 GAZA'S LARGEST HOSPITAL STRUGGLES TO KEEP ITS NEONATAL UNITS RUNNING AS ISRAEL TIGHTENS SEIGE
GAZA CITY, Gaza Strip – Premature babies wiggle and squirm, some with oxygen tubes under their noses, in rows of clear plastic incubators inside the neonatal unit of Gaza's largest hospital, which, like the rest of the besieged Palestinian territory, is running out of fuel, food, water and electricity.
Doctors in Gaza say conditions have reached catastrophic levels. They say a lack of basic supplies has left them struggling to maintain hygiene and sanitation, and hospital grounds are overcrowded with displaced civilians seeking refuge from Israeli airstrikes.
"We have noticed an increase in premature birth cases," said Dr. Nasser Bulbul, head of the NICU at al-Shifa Hospital.
"We had to perform a premature delivery of the fetus from the mother's womb while she's dying," he said. "Many of these infants are orphaned, and we don't know the fate of their relatives or have information about their identities."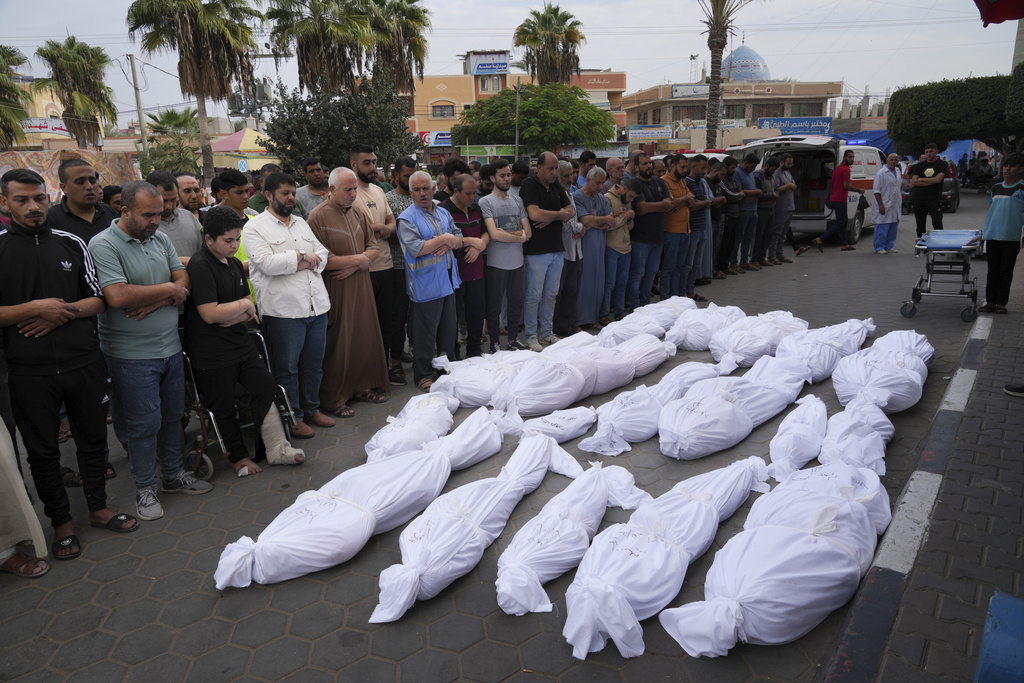 Around 50,000 pregnant women are caught up in the conflict, with around 5,500 due to give birth within the next 30 days, according to the United Nations Population Fund.
If fuel supplies run out, neonatal intensive care units will be impacted and planned or emergency caesarean sections will be impossible, the U.N. agency said.
PRESS GROUP SAYS THE PAST 3 WEEKS HAVE BEEN DEADLIEST PERIOD FOR JOURNALISTS COVERING CONFLICT
NEW YORK — The Committee to Protect Journalists says the past three weeks have been the deadliest on record for journalists covering conflict since the organization started tracking in 1992.
The organization said in a statement Friday that at least 29 journalists have died covering the Israel-Hamas war since it ignited Oct. 7, including 24 Palestinians, four Israelis and 1 Lebanese. Additionally, 8 other journalists were reported injured and 9 were reported missing or detained.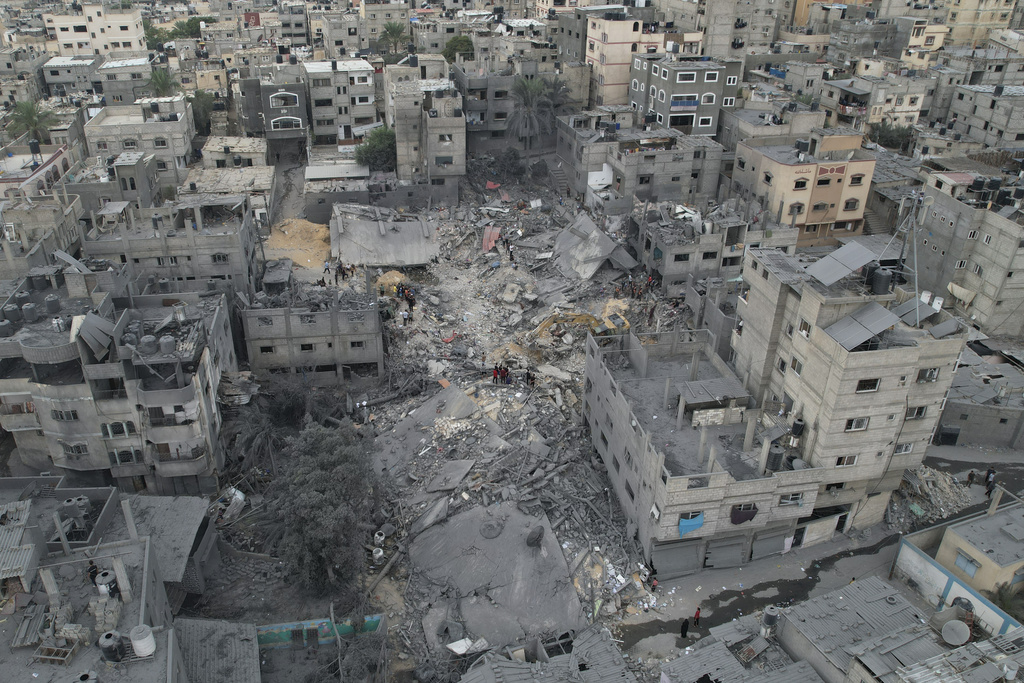 CPJ also criticized the cutting of communications services in the Gaza Strip, warning that the blackout is also a "news blackout" that has compromised the public's ability to "know and understand what is happening in this conflict."
"This can lead to serious consequences with an independent, factual information vacuum that can be filled with deadly propaganda, dis- and misinformation," it said.
The organization stressed that journalists are civilians that must be respected and protected in accordance with international humanitarian law, adding that "deliberating targeting journalists or media infrastructure constitutes possible war crimes."