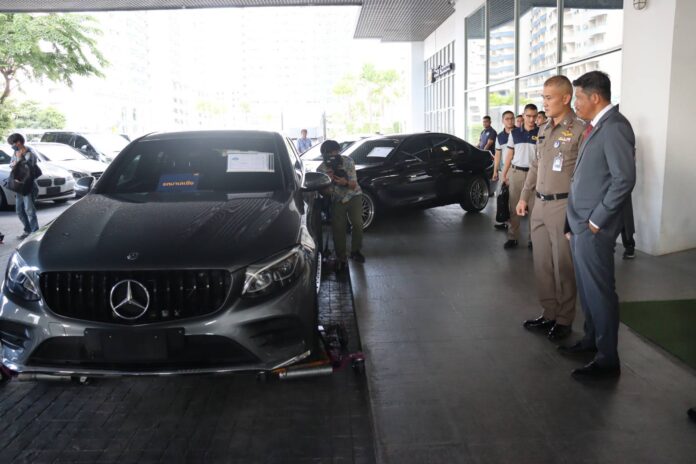 BANGKOK — Police on Friday said they arrested 11 suspects involved in an organized crime group behind the trafficking of vehicles to Myanmar.
Central Investigations Bureau commander Jirapob Puridet said police seized 20 vehicles worth 20 million baht that were stolen in Malaysia after they raided 12 locations across the country. Eleven suspects, both Thai and Myanmar nationals, were arrested.
The group had been smuggling more than 50 vehicles from Malaysia through Thailand into Myanmar over the past year, in which they would use fake Thai license plates and vehicle registration documents to avoid detection, Pol. Lt. Gen. Jirapob said.
In a related development, five suspects were arrested for counterfeiting license plates and vehicle registration documents. Police said the criminal group was selling fake plates for 2,500 baht, which was advertised on a Facebook page.
A total of 47 fake plates and 74 forgery devices were seized from the group. Highway Police Division said they have so far identified 151 stolen vehicles that used fake plates and returned 46 of them to their legal owners.