Police from Provincial Police Region 8, Choeng Thale Police Station, and Phuket Immigration Police announced on October 27 that Indian residents attacked three immigration officials who requested a search of their luxury villa on a hill in the Laem Sing area, Choeng Thale Subdistrict, Thalang District, Phuket Province, injuring them. The Indians were arrested and prosecuted.
The inquiry revealed that this group of suspects are Indians. The wife of the leader is from Ukraine. Three months ago, they came to rent and buy land for a luxury villa for 500 million baht, with an area of at least 10 rai, and they lived as a family of more than 20 people, with a Thai housekeeper and a Thai gardener.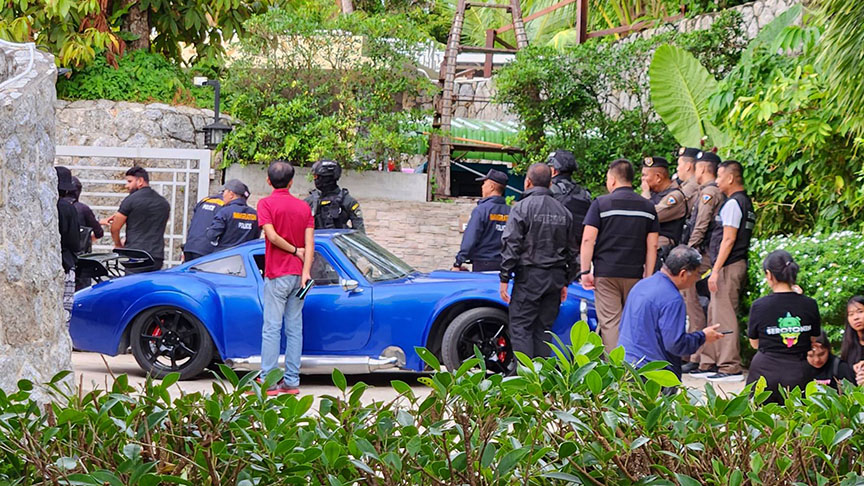 An antique military vehicle is positioned as a sign at the villa's gate, equipped with security guards and its own ambulance. There are more than 20 luxury cars inside, each with a licence plate that does not match the car's registration, and more than 30 drones.
In addition, two white lion cubs worth over two million baht, two macaws, two raccoons, and one meerkat were discovered with no proof of possession. They were confiscated and turned over to the Choeng Thale Police Station for storage and examination.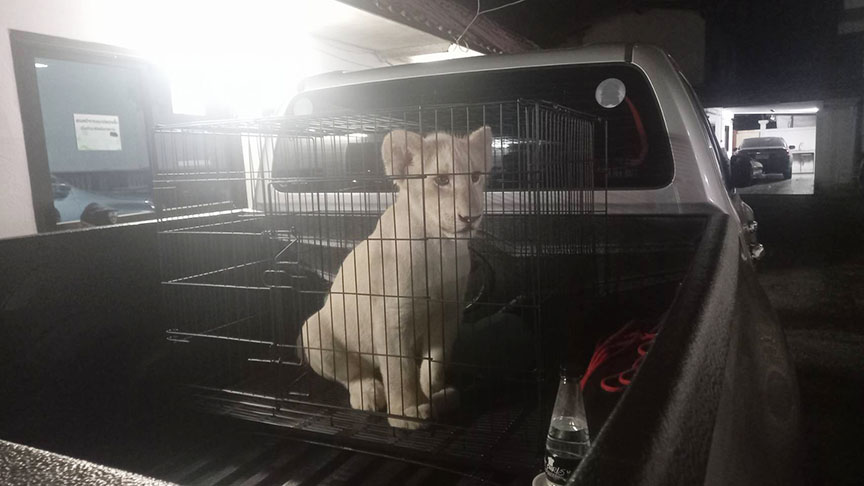 Six people were arrested for fighting and using physical force to stop officers from carrying out their duties. Mr. Nikhil Arora appeared from the villa wielding a baseball bat, followed by five others, including Mr. Sanjay Shetty Bunts Balakrishna Shetty, Mr. Arshdeep Singh Bedi, Mr. Charmanna Kolumadanda Uthappa, Mr. Nitin Khanna, and Mr. Manoj Kumar, who rushed to attack the officers.
Furthermore, three additional individuals, Mr. Shkodo Georgi, a 33-year-old Russian national, Mr. Kartik, a 29-year-old Indian national, and Mr. Saxena Yuvraj, a 25-year-old Indian national, had overstayed their visas in the Kingdom. They were taken to Choeng Thale police station.