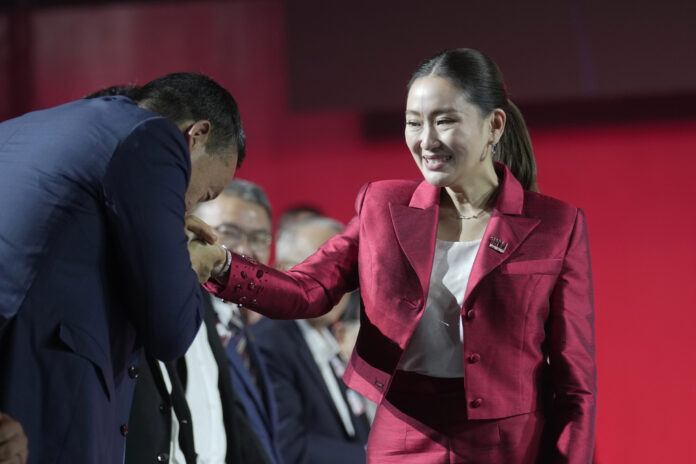 Paetongtarn Shinawatra, 37, who is Thaksin's youngest daughter, was voted into the position at a meeting of executives and other members at the Pheu Thai Party's Bangkok headquarters. Pheu Thai is the latest in a string of parties believed to be supported by Thaksin and serving his political interests.
The party's previous leader, Chonlanan Srikaew, resigned for breaking a pledge that Pheu Thai would not form a government with any military-aligned parties. Pheu Thai finished second in May's election, but the winning Move Forward Party failed to win enough support from conservative lawmakers to form a government, opening a path for Pheu Thai to take power by joining with former political foes.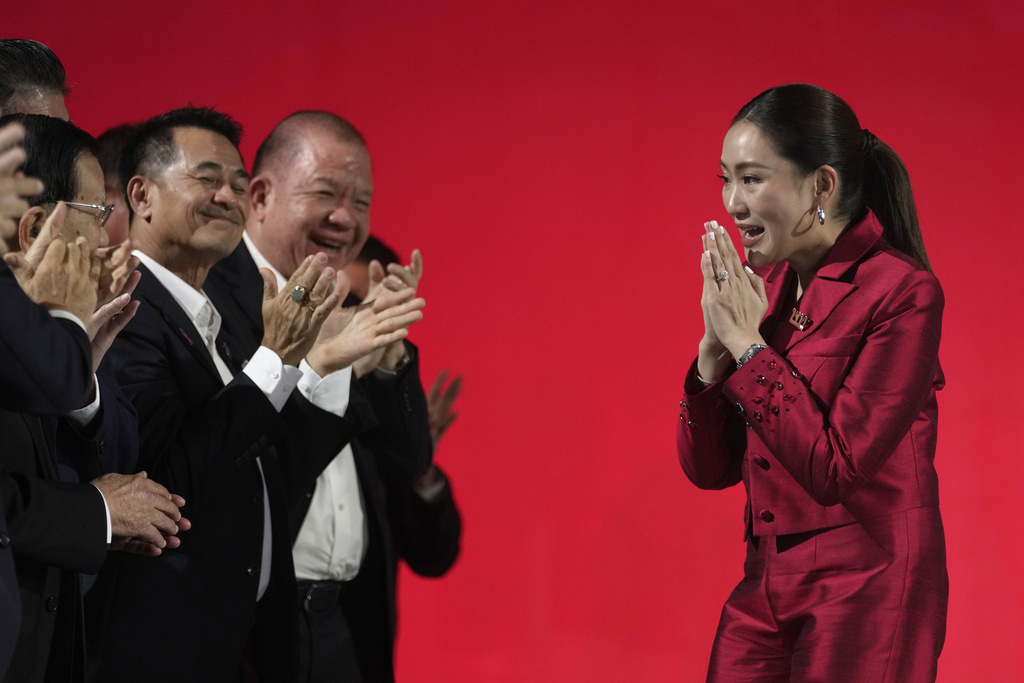 "We will not give up the original DNA of Pheu Thai, which is bringing policies that we promise to the people to reality. We will make dreams come true. We will make the impossible become possible. We will erase all insults with our irrefutable performance," Paetongtarn told party members after the vote.
Prime Minister Srettha Thavisin is from the Pheu Thai Party and was among those who congratulated Paetongtarn, joining her on stage for photographs. Ahead of the election, Paetongtarn had also been touted as a potential prime minister.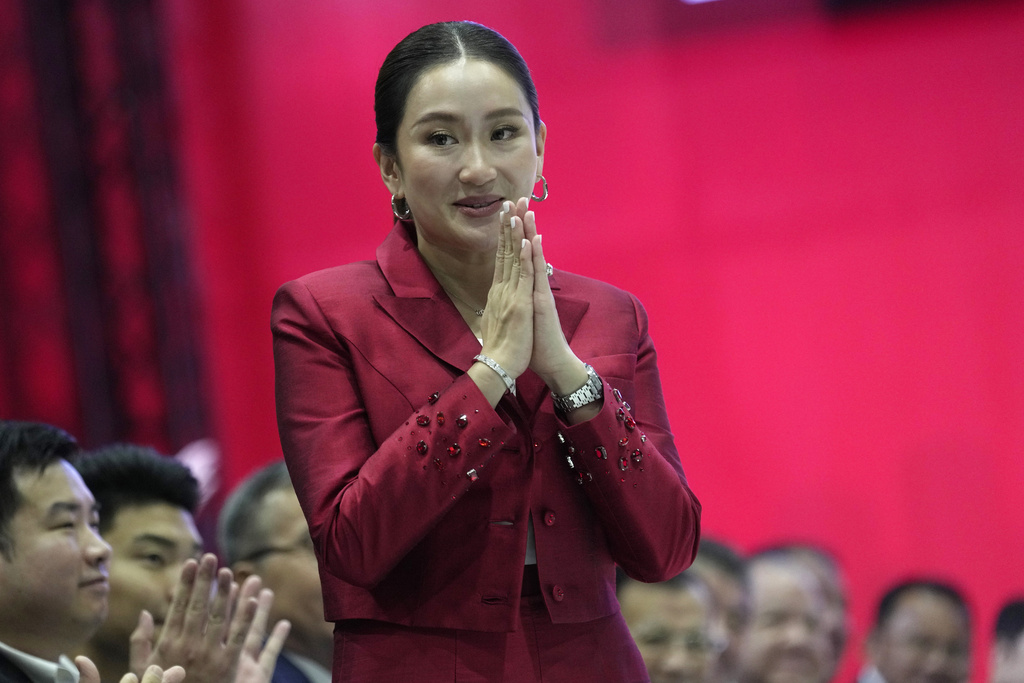 Thaksin, a telecoms billionaire, was elected prime minister in 2001 and easily reelected in 2005, largely because of populist policies that attracted lower-income voters. However, he was ousted by a military coup in 2006.
In 2011, Thaksin's sister Yingluck Shinawatra — Paetongtarn's aunt — was swept into office with an easy election victory, becoming Thailand's first female prime minister. But her government was ousted by another coup in 2014.
The residual popularity of her father remains a factor behind Paetongtarn's support, especially among poor and working-class Thais.
But the Pheu Thai Party underperformed in the election, failing to achieve the landslide it predicted.
Its subsequent forsaking of an alliance with Move Forward in favor of a coalition that included two military parties further hit its standing with many ordinary Thais, opinion polls suggested.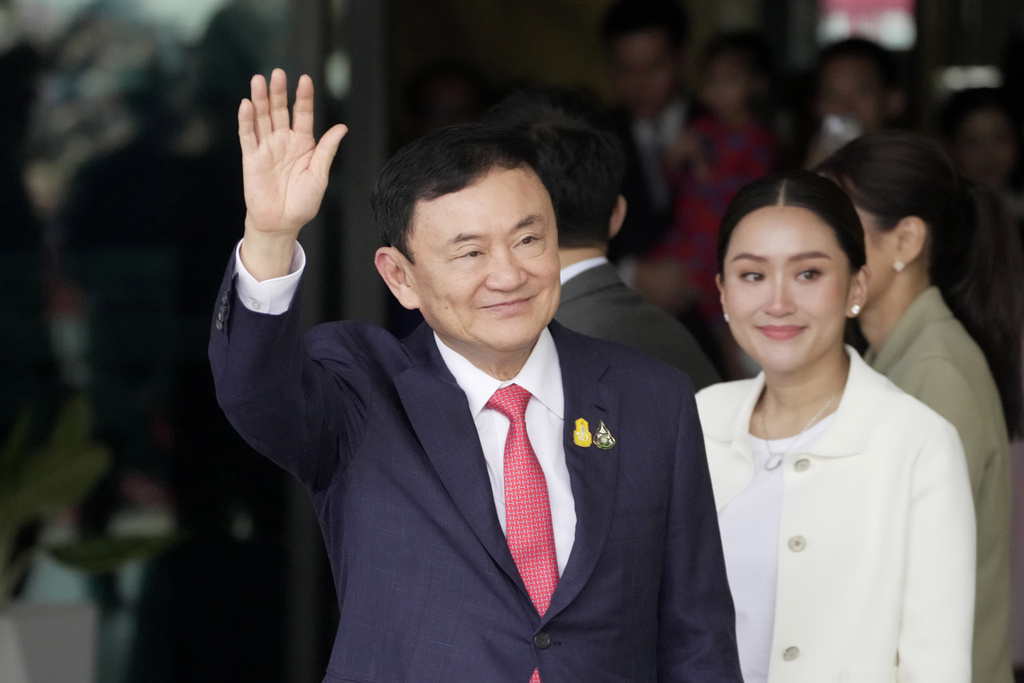 Pheu Thai senior members had said the party wished to see more young people in leadership, a move many saw as an attempt to counter the Move Forward party, whose agenda appealed greatly to the young generation.
The election of Paetongtarn reasserts the overt leadership of the Pheu Thai Party by the Shinawatra family and comes two months after Thaksin returned to the country after 15 years of exile to avoid a jail sentence. Thakisn fled into self-imposed exile in 2008 before he was found guilty of corruption and abuse of power.
On his return to Thailand this year, Thaksin was immediately taken to prison to begin an eight-year prison sentence but within hours was transferred to a state hospital where he remains. The prison said he was suffering from high blood pressure, difficulty sleeping and tightness in his chest.
Less than two weeks later, Thailand's king reduced his eight-year prison term to a single year.
There is growing criticism that Thaksin has received special treatment compared to other inmates, and his swift transfer has prompted calls for proof that he is genuinely sick.
_____
Related articles: